Faith is belief plus unbelief and acting on the belief part.
Lord, I see too many blunt edges in my life. Sharpen me that I might be a useful tool in your hands. Amen.
Some people don't belong in your life. It's okay to let them go. Some people drag us down. It's okay to move on from them. You're on a journey with the Lord. If some people don't want to travel with you, that's on them, not you. Let them go and keep walking with Jesus.
God honors imperfect faith because that's the only kind we can have in an imperfect world.
Lord of all things, I pray for the grace to obey you without hesitation, without complaint, and without excuses. Amen.
No one becomes godly by accident. You don't drift into holiness. Through Christ you can be an overcomer, but it won't be easy, and it won't come quickly. Are you willing to pay the price?
Everyone wants to be a servant until you get treated like one.
Hitting rock bottom isn't such a bad thing if it causes you to look up and see Jesus.
If you have to have all the answers before you make a decision, if you're afraid to take a step unless you know things will work out to your advantage, faith will always be a mystery to you.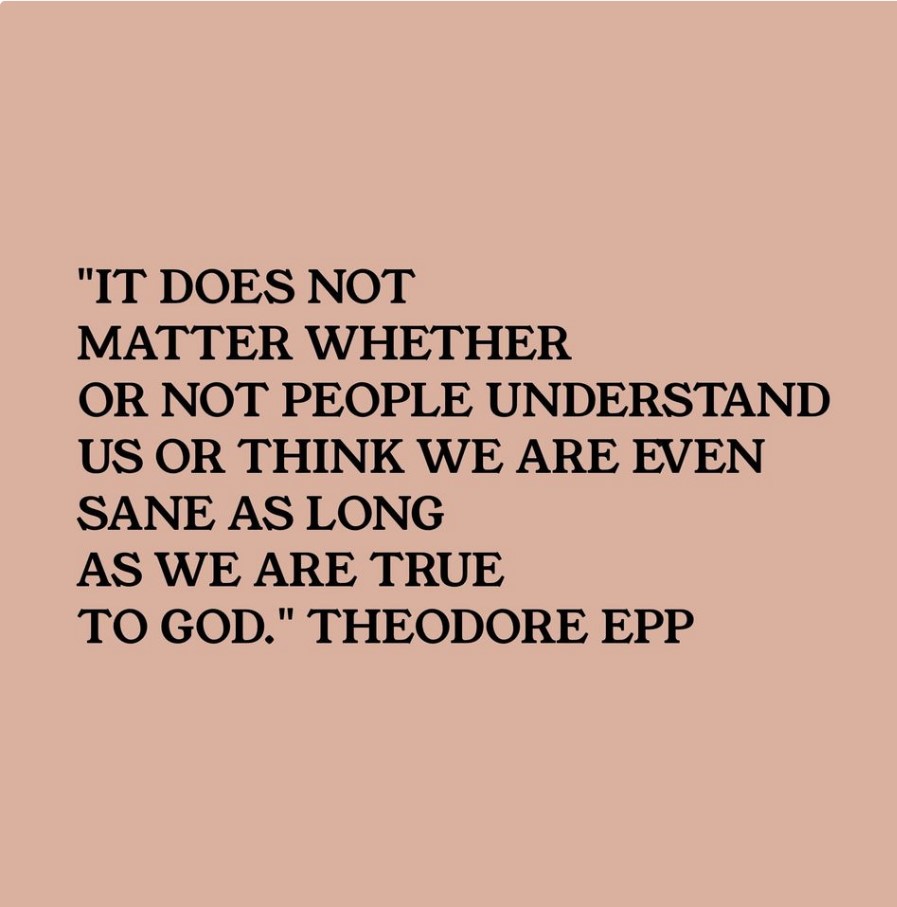 Do not let your sin and failure keep you from Jesus. Christ came for sinners, and it is sinners who need a Savior. So for all the foolish, fallen, messed up, mixed up, worn out, discouraged, backslidden, compromised, downtrodden, unlovely people who wish and dream and secretly hope for a new start, take heart. Christ has come for you.
The best thing parents can do for their children is to give them an example worth following.
When you feel the slightest urge to encourage someone, do it. Put aside your work, get up from your desk, pick up the phone, send an email, write a text, pat someone on the back, say a good word to lift someone's spirits. Try doing it for just one week. Who knows? It might become a permanent habit.
Lord Jesus, thank you for showing us how to live. May your love fill my heart today. Amen.
Your unbelief cannot cancel God's truth any more than closing your eyes can cancel the sun.
How should we treat our enemies? We are to love them and pray for them. God uses them to chisel away the rough spots in your life. Enemies are no fun, and they often mistreat us. But we can live without bitterness when we remember they are part of God's plan to make us like Jesus.
Choosing to believe God is good does not exempt you from sorrow and suffering, nor will it guarantee you an easy road to follow. But it will put a firm foundation under your feet as you journey from earth to heaven. "I am confident of this: I will see the goodness of the Lord in the land of the living" (Psalm 27:13).
Most people don't enjoy confessing their sins, so they avoid it whenever possible. But when we dare to take God at his word, we discover the joy of forgiveness. You can be set free if you are willing to face the truth about yourself.
Are you ready for some excitement? Ask God to put you in over your head. God often works his greatest miracles just when we think we're about to sink.
The revival we seek must begin in us.
"Living, He loved me; dying, He saved me; Buried, He carried my sins far away; Rising, He justified freely forever; One day He's coming—oh, glorious day!"
Courage is not the absence of fear, but the presence of faith. When fear would stop you in your tracks, faith takes the next step. That's courage!
O Lord, help me to be a student and not a victim today. Amen.
Lord, give me the wisdom to know when to act and the courage to wait until the time is right. Amen.
When you are stuck, remember this: God doesn't keep time like we do. Your Redeemer is on the way. He's just not working on your schedule.
There is no substitute for the Word of God.
Jesus is still King of Kings and Lord of Lords, Now and forever. Amen!
Lord Jesus, do what is necessary so that we will be happy with what we have instead of dreaming of what we don't have. Amen.
Soon He's coming back to welcome me, Far beyond the starry sky; I shall wing my flight to worlds unknown, I shall reign with Him on high.
Here's a simple formula for spiritual growth: T + HH + GE = SG Time plus habits of holiness plus godly encouragement equals spiritual growth. You could add more to that equation, but you can't take anything away and still grow spiritually. You need to put in the time, build the right habits, and have friends who encourage you in the right direction. That's the secret to spiritual growth!
God Himself will take up your cause if you are not ashamed to take up His.
Learn the Word of God! Read it! Study it! Memorize it! Live it! Believe it! Build your life on God's Word. It's the firm foundation in a sinking world.
May the joy of the Lord be my strength so that I may have a cheerful heart no matter what happens today. Amen.
O Lord, help us to live so that in 10,000 years, we will have no regrets, but will still be glad we lived for you. Amen.
Don't be afraid to give your money away. You can't keep it anyway.
"Now to the one who is able to keep you from falling, and to cause you to stand, rejoicing, without blemish before his glorious presence" Jude 24 NET). No blemish. No fault. No guilt. When we stand before the Lord, he will say, "Does anyone in the whole universe know any reason why this person should not enter heaven?" At that point there will be a loud silence as no one—not the angels or the demons, not the saints or the sinners—no one in all the universe will be able to bring any charge against God's elect. We are very flawed now, but when we stand before the Lord, all our blemishes will be gone forever. Let that thought give strength to your heart today.
When it comes to judging, be hard on yourself and easy on others. Most of us get that backwards.
"When darkness veils His lovely face, I rest on His unchanging grace; In every high and stormy gale, My anchor holds within the veil."
When chaos breaks out on earth, perfect peace reigns in heaven.
"Stand up, stand up for Jesus, The strife will not be long. This day the noise of battle, The next the victor's song."