Remember Rahab. Her faith moved her to make sure her whole family was saved. Go and do likewise.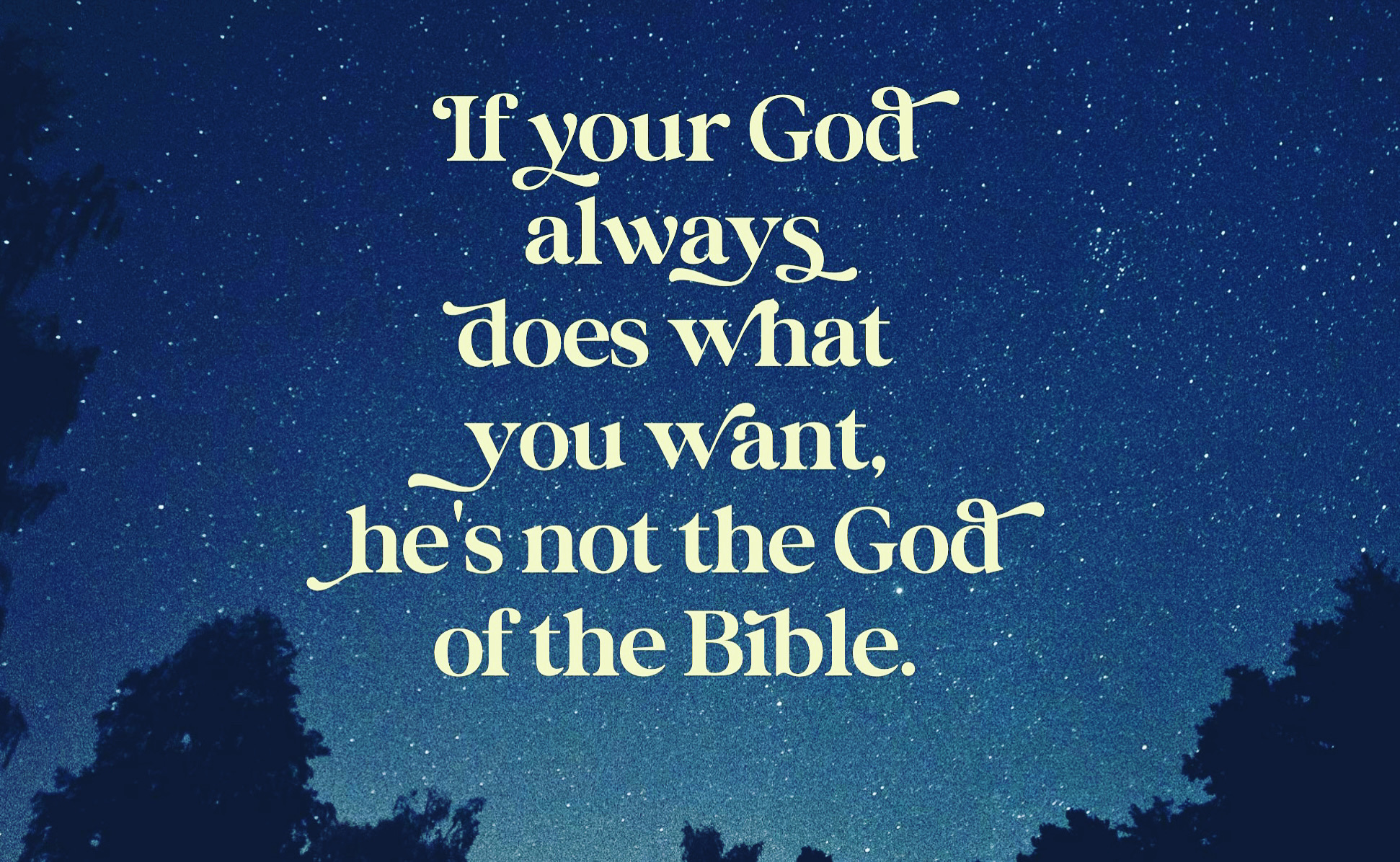 Believers are the light of the world. If we leave whenever we are surrounded by unbelievers, we take the light with us. If the light goes out, the darkness will only get worse.
Remember Shadrach, Meschach and Abednego. They were ready to die for what they believed. This is why we should be bold. The unsaved watch us all the time. They want to know whether or not we will live up to our convictions.
"I tell you the truth, unless a kernel of wheat falls to the ground and dies, it remains only a single seed. But if it dies, it produces many seeds" (John 12:24). One seed is planted, then it dies. From its death, a vast harvest grows. We all love the harvest. It's the dying that gives us pause. It helps to remember that when Jesus spoke those words, he was talking about his own death. Out of his death came forth many "seeds," millions and millions of them, sprouting up into eternal life so that twenty centuries later the worldwide Christian community numbers over two billion. One man dies. Seeds arise. The Word spreads. Thus the pattern is set for all the followers of Jesus.
Whatever you plan to do for God, do it now. The world may not last much longer. You may not last much longer. The opportunity may not last much longer. Don't put off serving God. Do it now!
There was a day when Robert Morrison was a passenger on a ship to China. History records that he was the first Protestant missionary to China. One day the captain of the ship asked a rather disparaging question. "What do you think you're going to do? Convert China?" "No," came the quiet reply. "I don't think I'll ever convert China. I think God will." That is the same faith that brought down the walls of Jericho.
When the Holy Spirit fills us, things will change. Kindness will replace rudeness. Forgiveness will replace bitterness. Gentleness will replace harshness. Generosity will replace selfishness. As F. B. Meyer says, these things are the "mint-mark" of heaven. Can they be clearly seen in your life and in mine?
Love does not run away. Love doesn't take the easy way out. Love runs toward the battle, not away from it.
"When the people of Ashdod rose early the next day, there was Dagon, fallen on his face on the ground before the ark of the Lord!" (1 Samuel 5:3). That's the problem with idols. They keep falling over when you need them most.
"Faith, mighty faith  The promise sees  And looks to God alone,  Laughs at impossibilities  And cries, 'It shall be done.'"  Charles Wesley
"Let go and let God." The first step is the hardest. What do you need to let go of today?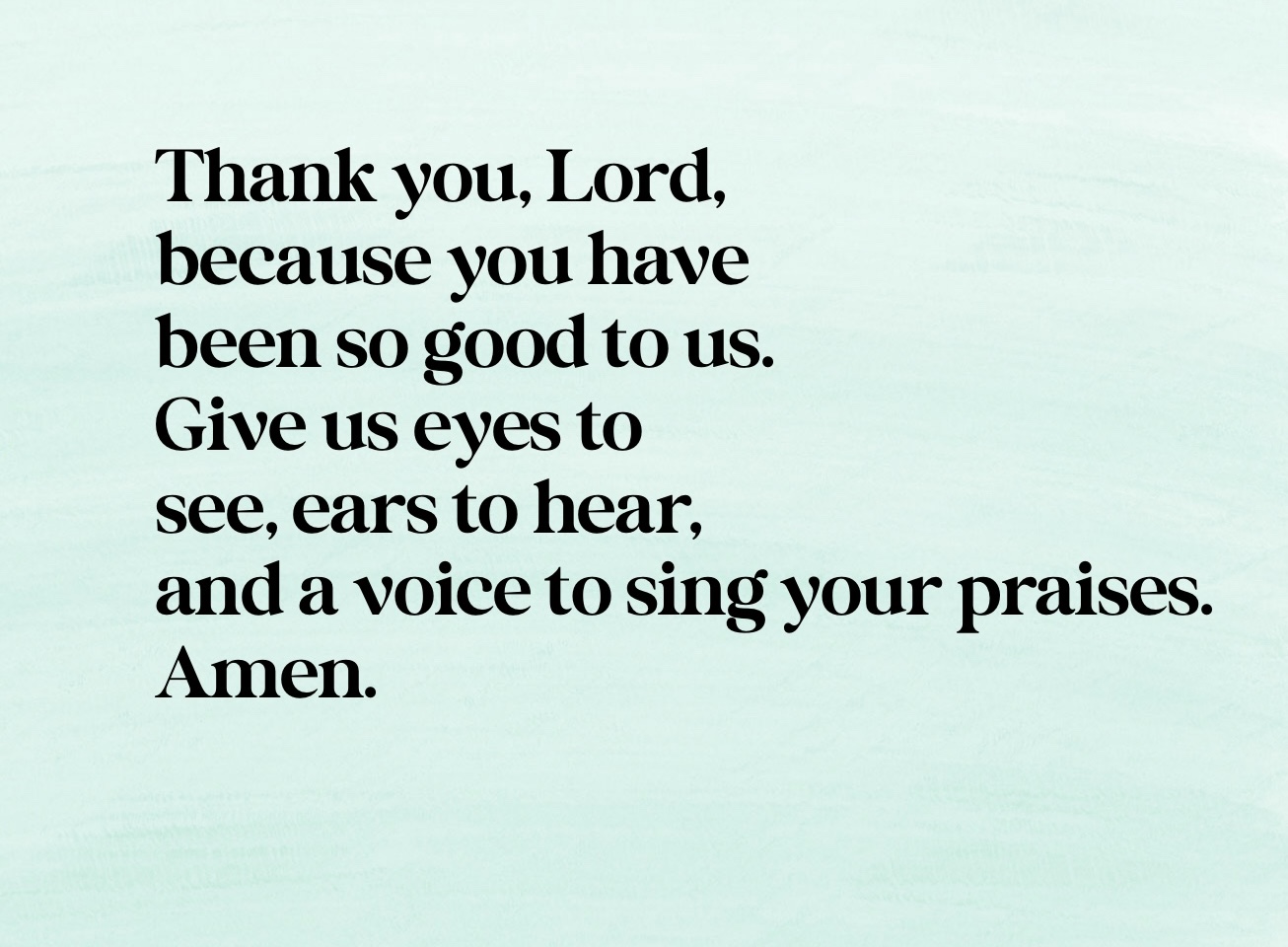 Where do you begin discovering the will of God? You start by doing what you already know to be the will of God in your present situation. So many of us live for those high mountain-peak experiences, for those times when the clouds part and God seems so close to us. Often when we say, "God, show me your will," what we really mean is, "Lord, give me some feeling, some insight, some spiritual revelation." And God says, "I have already shown you my will. Now just get up and do it!"
Hell is filled with good theologians who knew the truth but did nothing about it. If we know the truth but do not believe it, we will one day join them.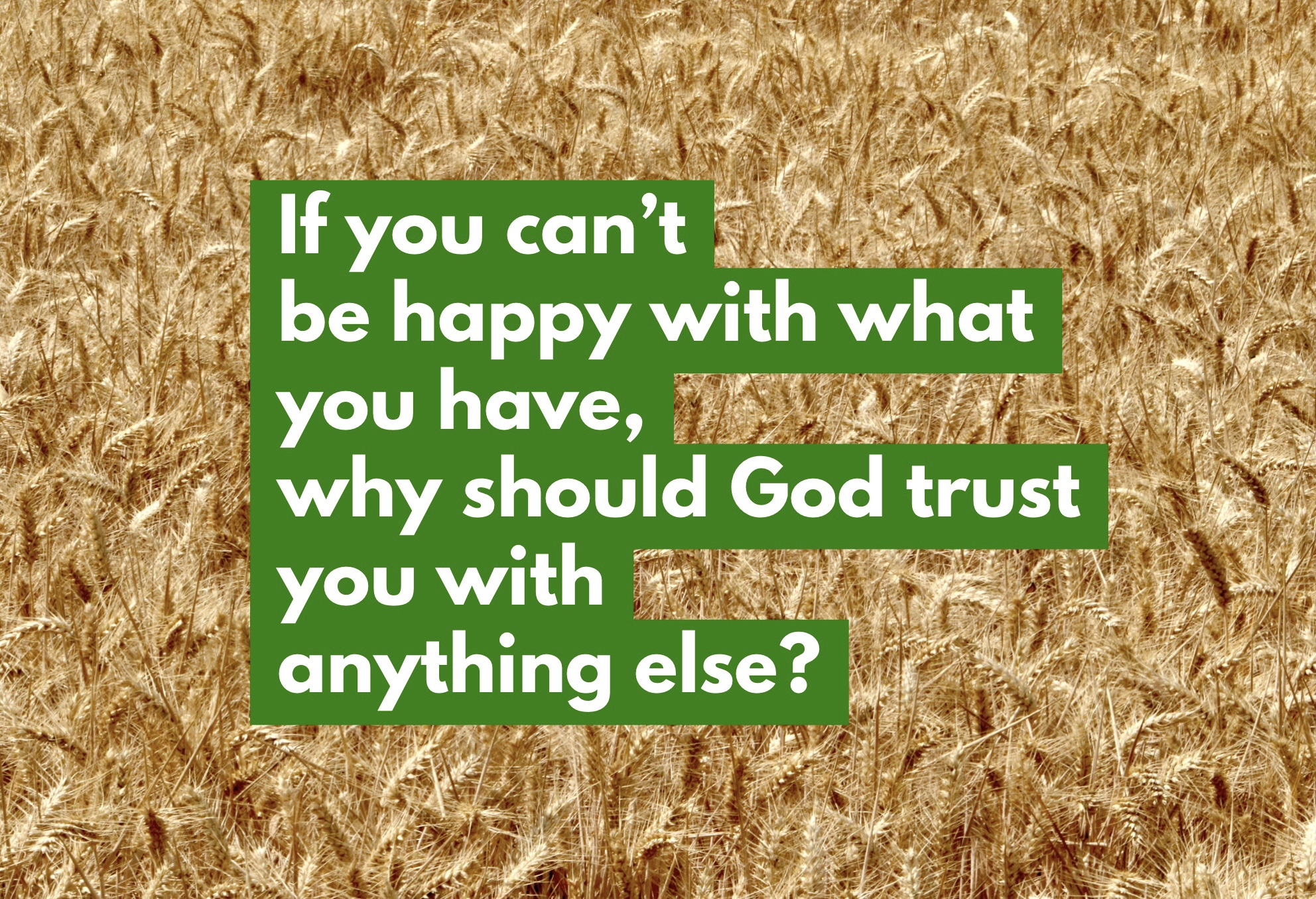 Jesus answered, "I am the way and the truth and the life. No one comes to the Father except through me" (John 14:6). Still true today.
God has a zero tolerance policy for spiritual compromise in the church. Wrong doctrine leads to wrong living. To believe otherwise means we tolerate what God hates. When we excuse sin in the body of Christ, we pervert the grace of God and open ourselves to divine judgment. If this sound harsh, read Revelation 2:15-17. We ignore this at our own peril.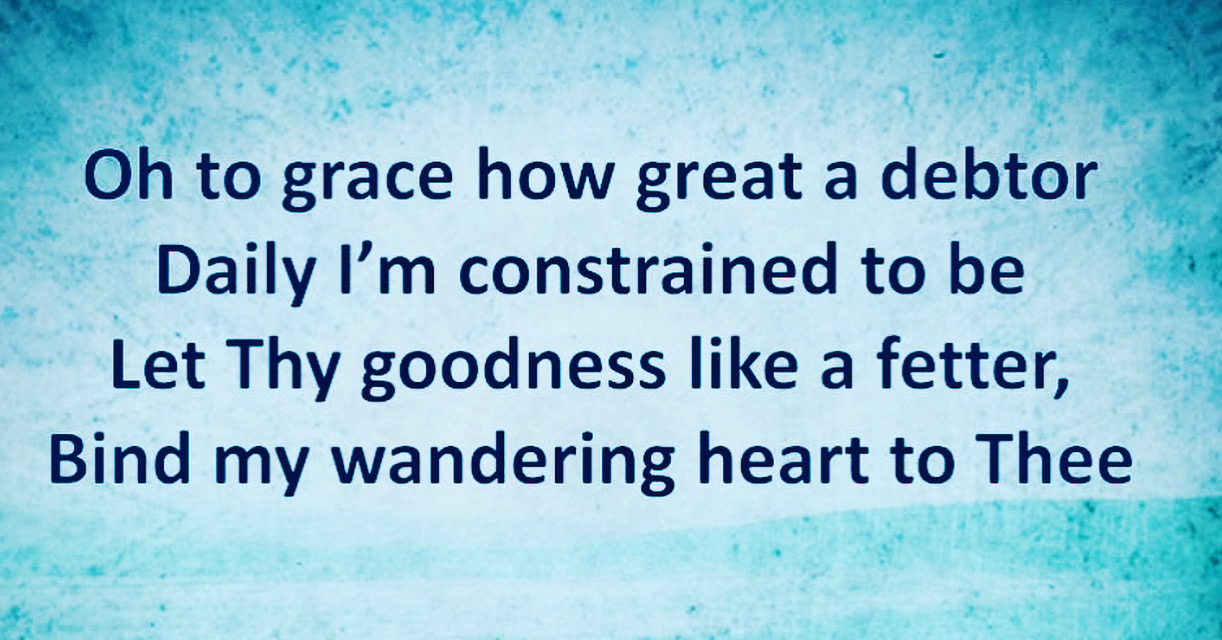 Let God get even with your enemies. He's better at revenge than you are.
No one deserves to go to heaven. Unless you understand that truth, you can never be saved. Heaven is reserved for those who admit they don't deserve to be there.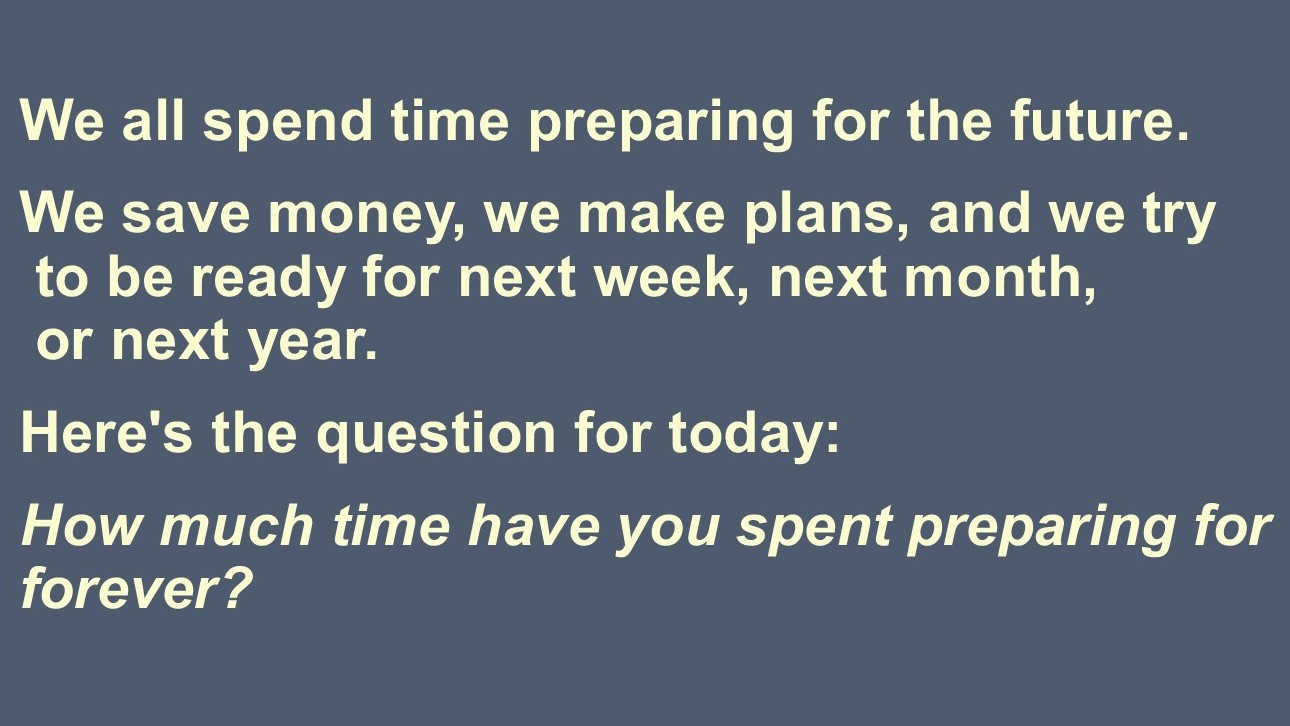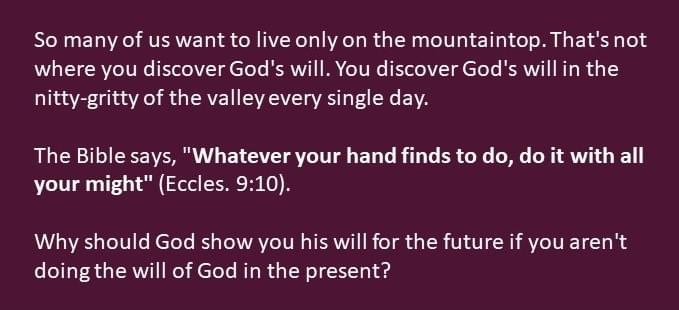 "If anyone comes to me and does not hate his father and mother, his wife and children, his brothers and sisters—yes, even his own life—he cannot be my disciple" (Luke 14:26). Jesus does not mean that following him will cause us to hate our parents. Far from it. Following Jesus ought to strengthen our love for our family. But it does mean that following Jesus has a price tag attached to it that we dare not disregard. Faithfulness to Christ may lead us to do things that those closest to us will not understand or support. They may think that we hate them when all we are doing is following Christ.
Plan for today: Do God's will to the best of my ability. Pray instead of grumbling. Be quick to forgive. Give thanks for tiny blessings. Lift the load for some weary pilgrim. If we can do that, this will be an excellent day.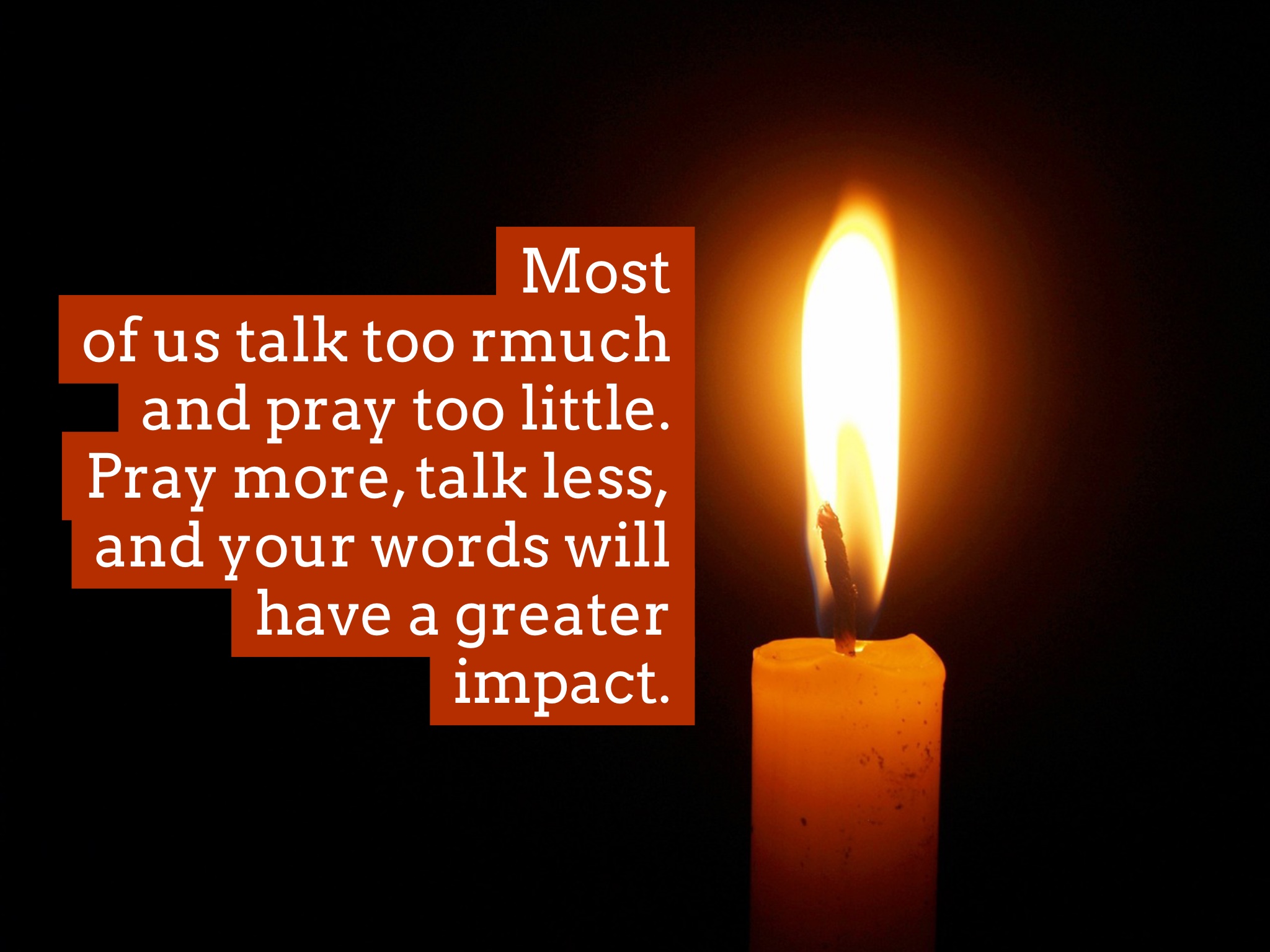 Lord Jesus, help me to tell someone about you today. Amen.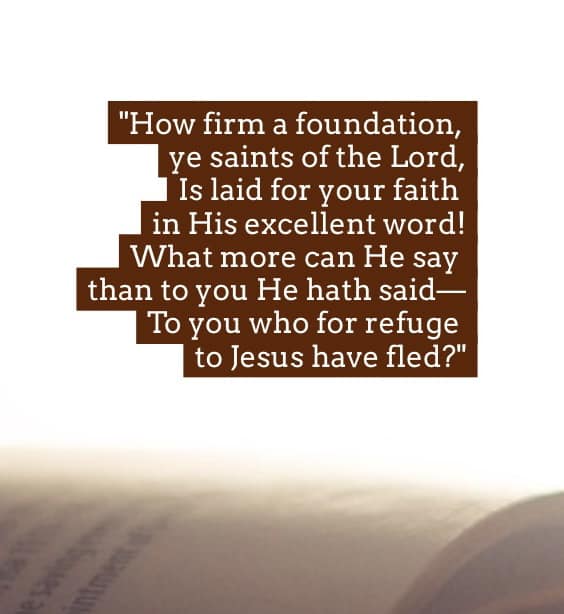 The walls of Jericho were no match for the Almighty. Keep that in mind the next time you face a "wall of impossibility."
Don't expect the world to give you a merit badge when you stand up for Jesus. Stand up anyway.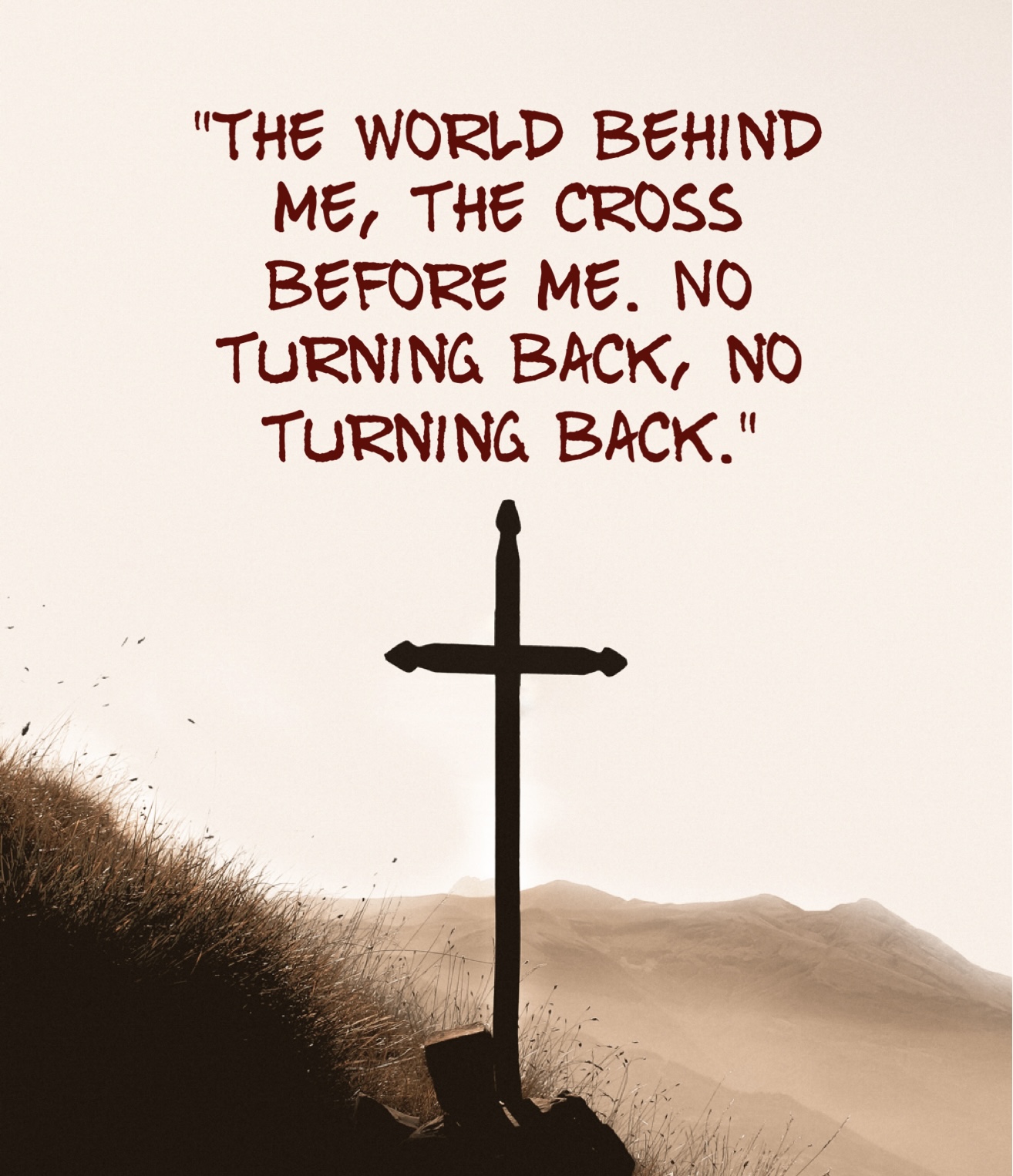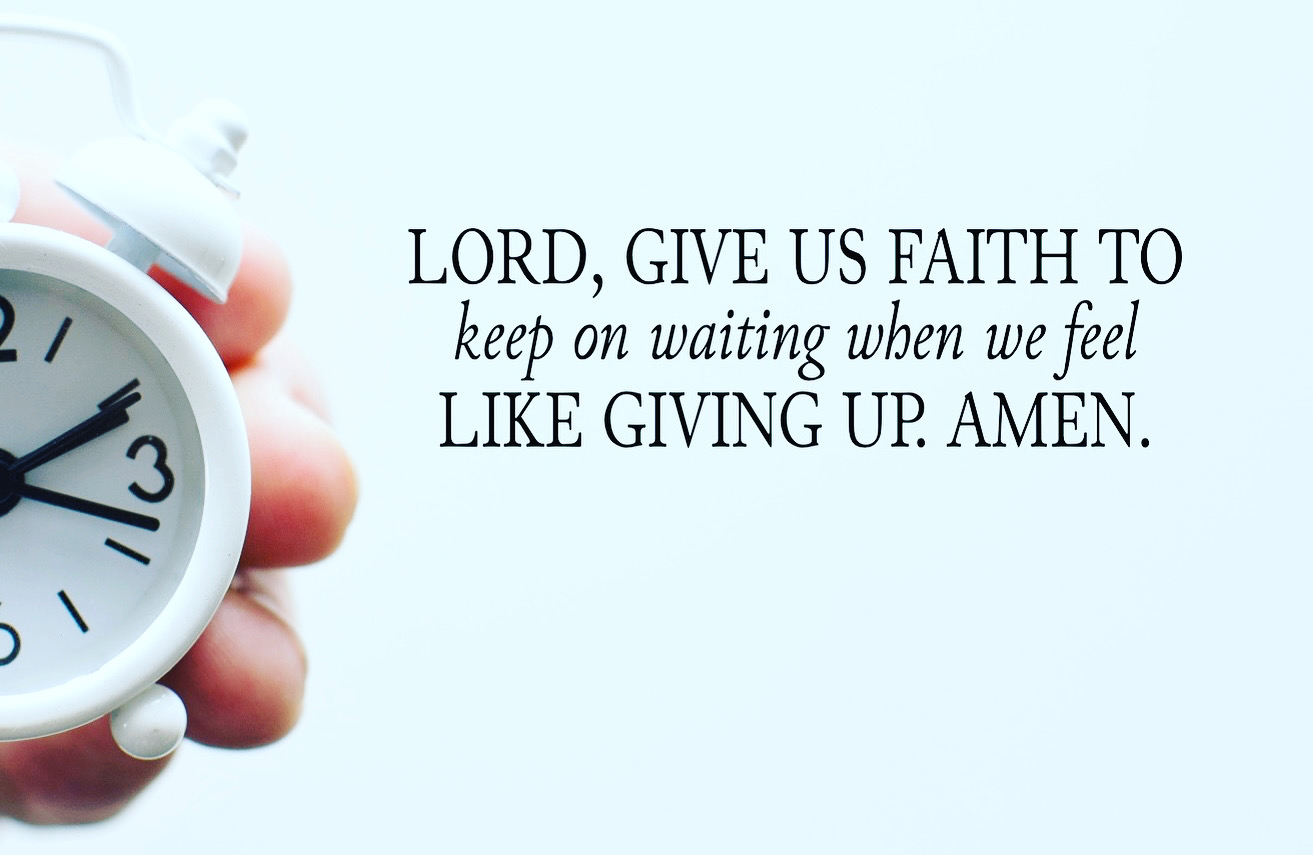 Before you criticize someone, pray for them. If you don't have time to pray, you don't have time to criticize either.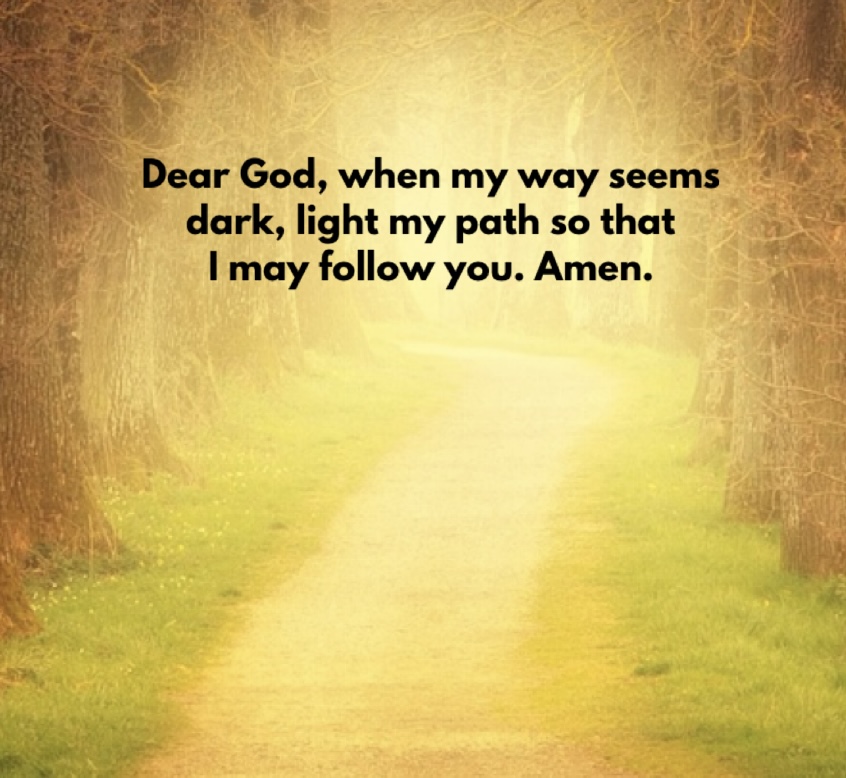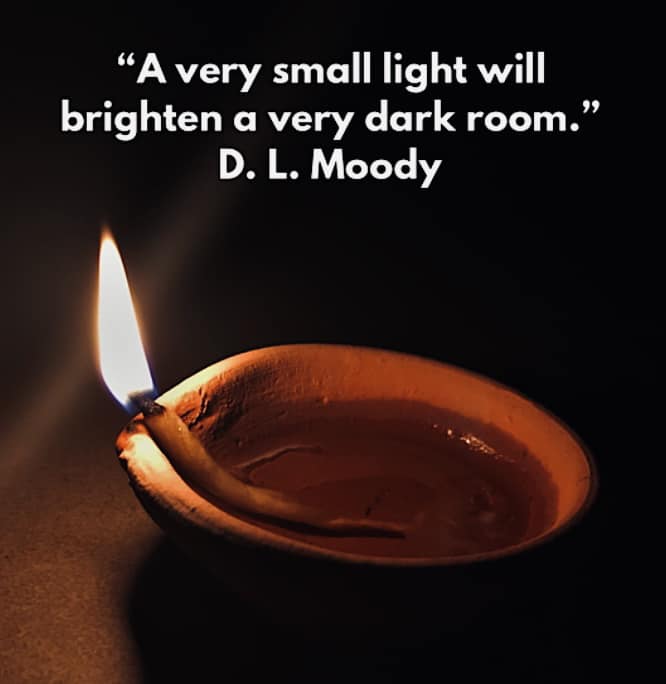 "The man who has met God is not looking for anything; he has found it. He is not searching for light, for upon him the light has already shined. His certainty may seem bigoted, but his assurance is that of one who knows by experience his religion is not hearsay. He is not a copy, not a facsimile. He is an original from the hand of the Holy Spirit." A. W. Tozer
‌"I send you forth as sheep among wolves" (Matthew 10:16). If Jesus sends us, and he goes with us, we're safer among the wolves than if we stayed in the pen.
Lost people may not listen to our sermons or pay attention to our doctrine, but they notice the way we live under pressure. When we are broken by life, if Christ still shines through us, they may see our faith and come to believe that Jesus is alive today.