Christian worship is more than choir practice for heaven. It's basic training for the war whose outcome has already been determined by King Jesus.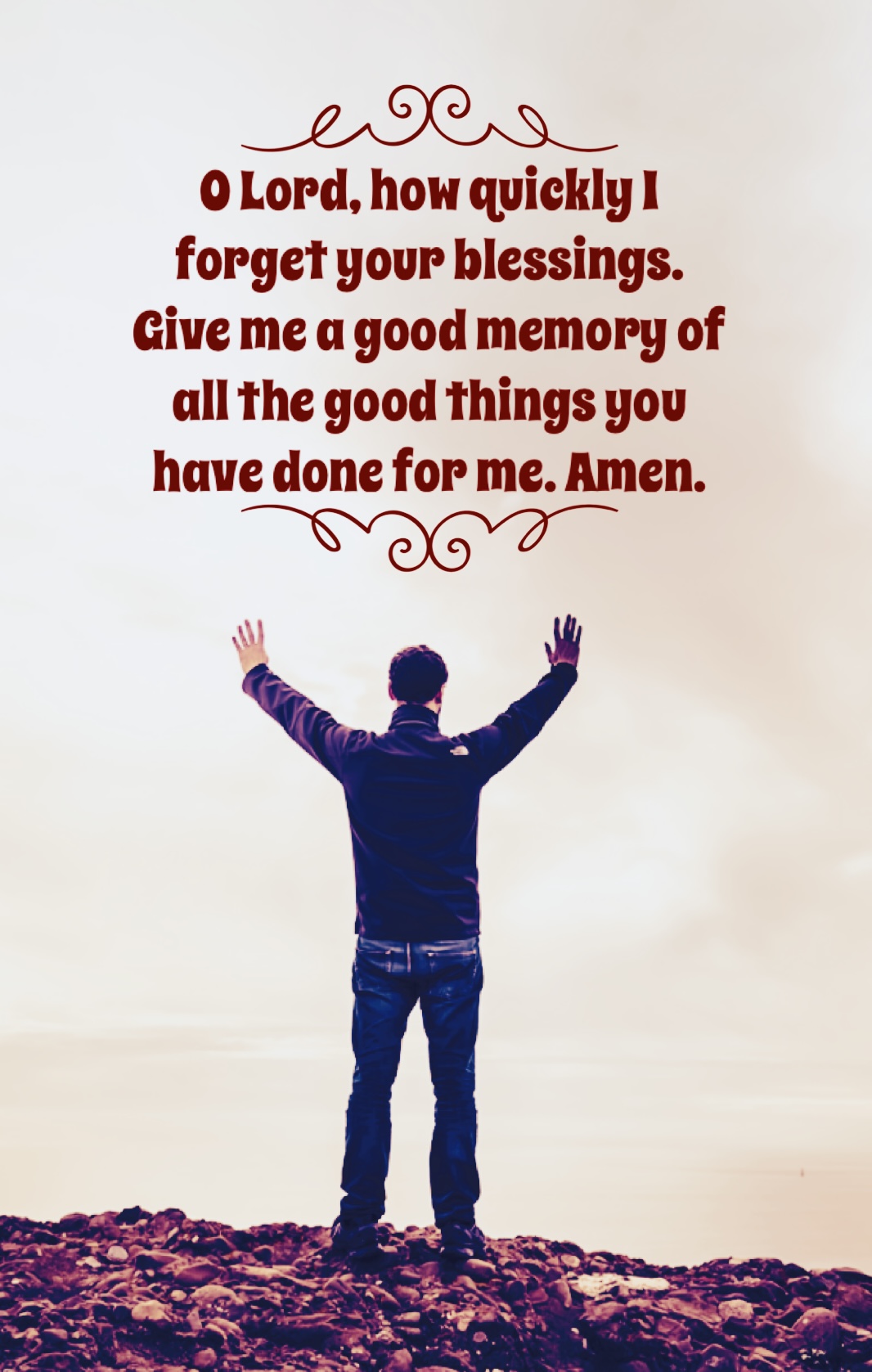 "Live like someone died for you." Lecrae
Lord God, grant me gritty faith that will cling to your promises even when I feel like giving up. Amen.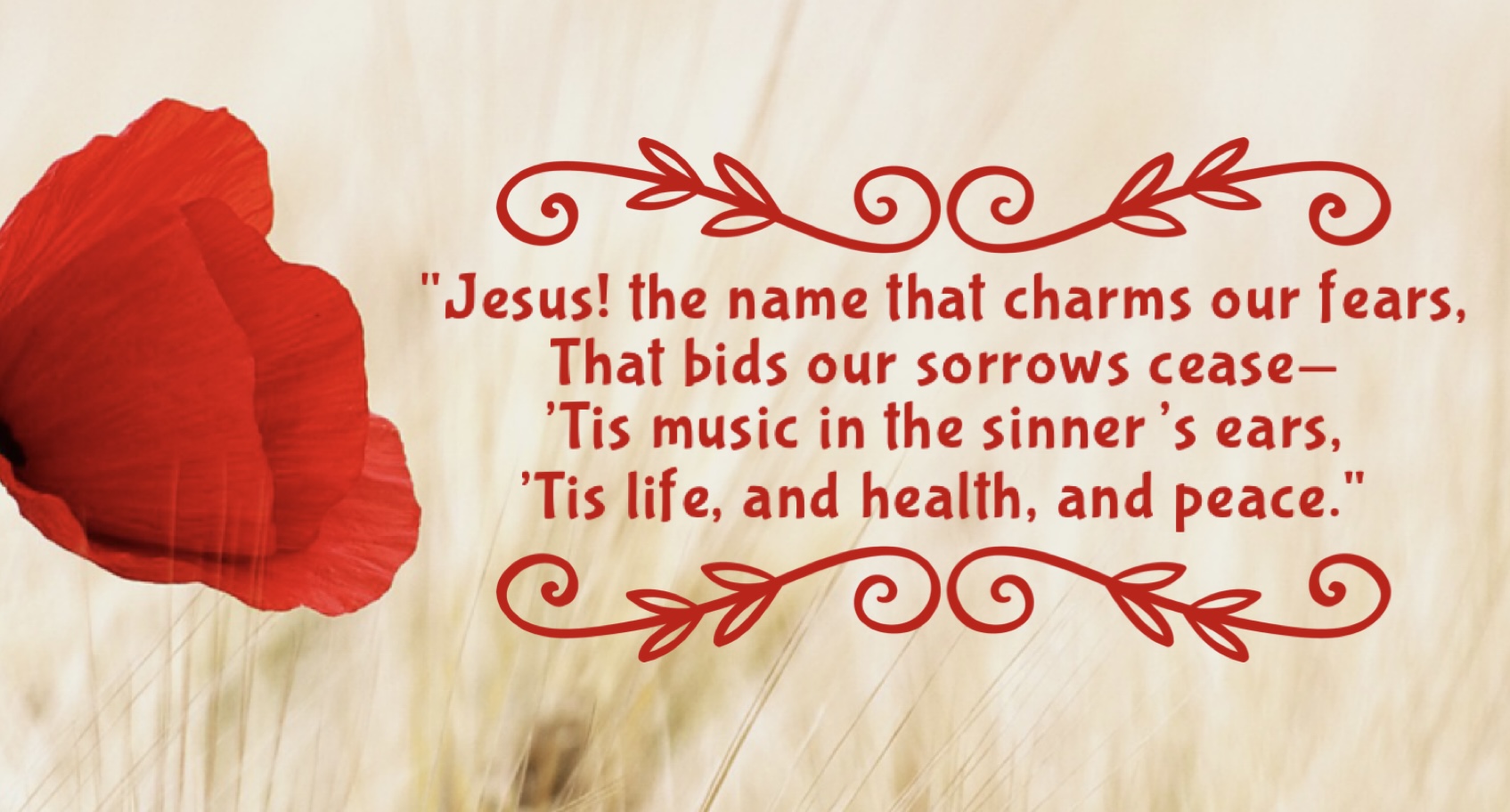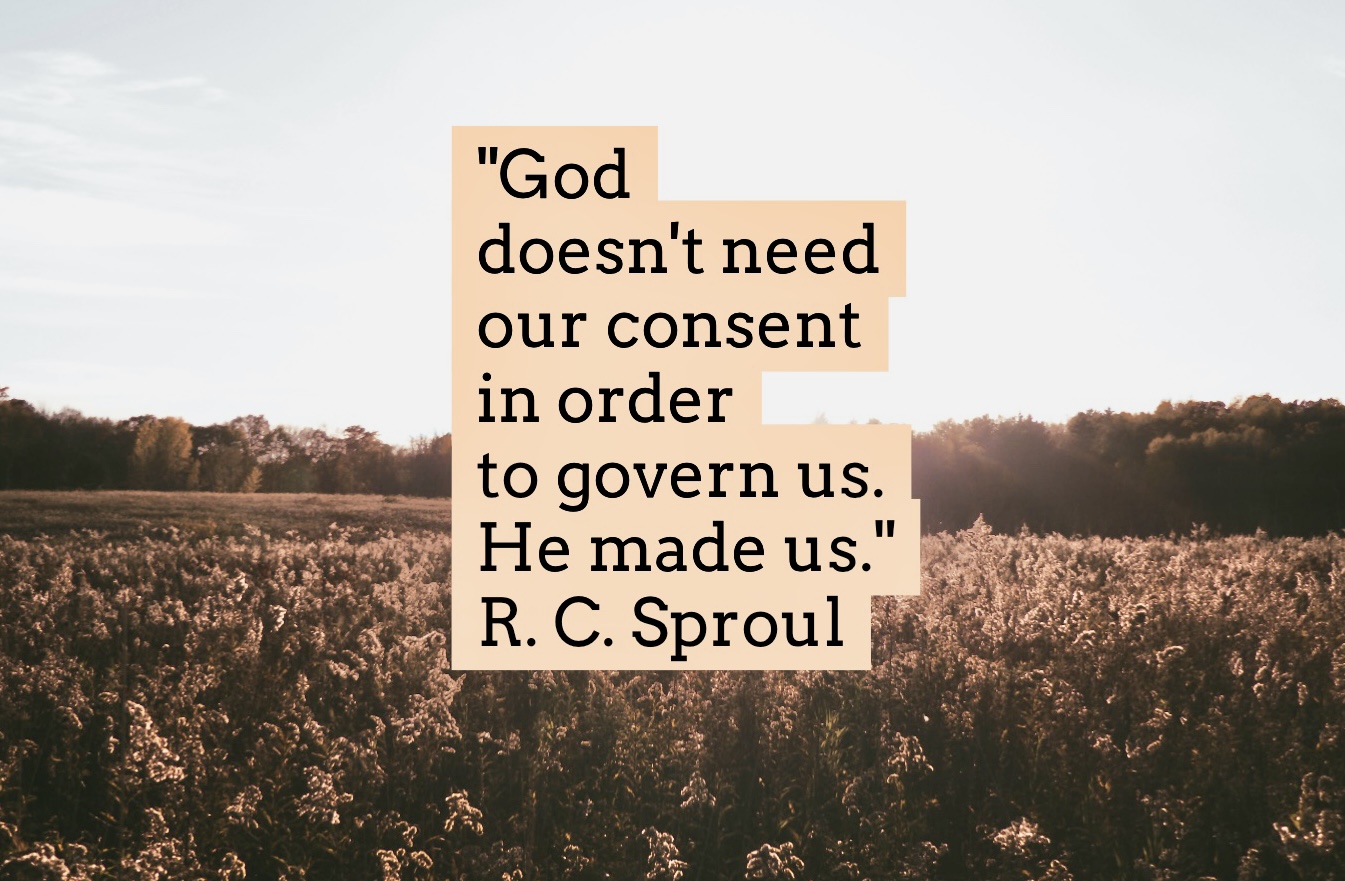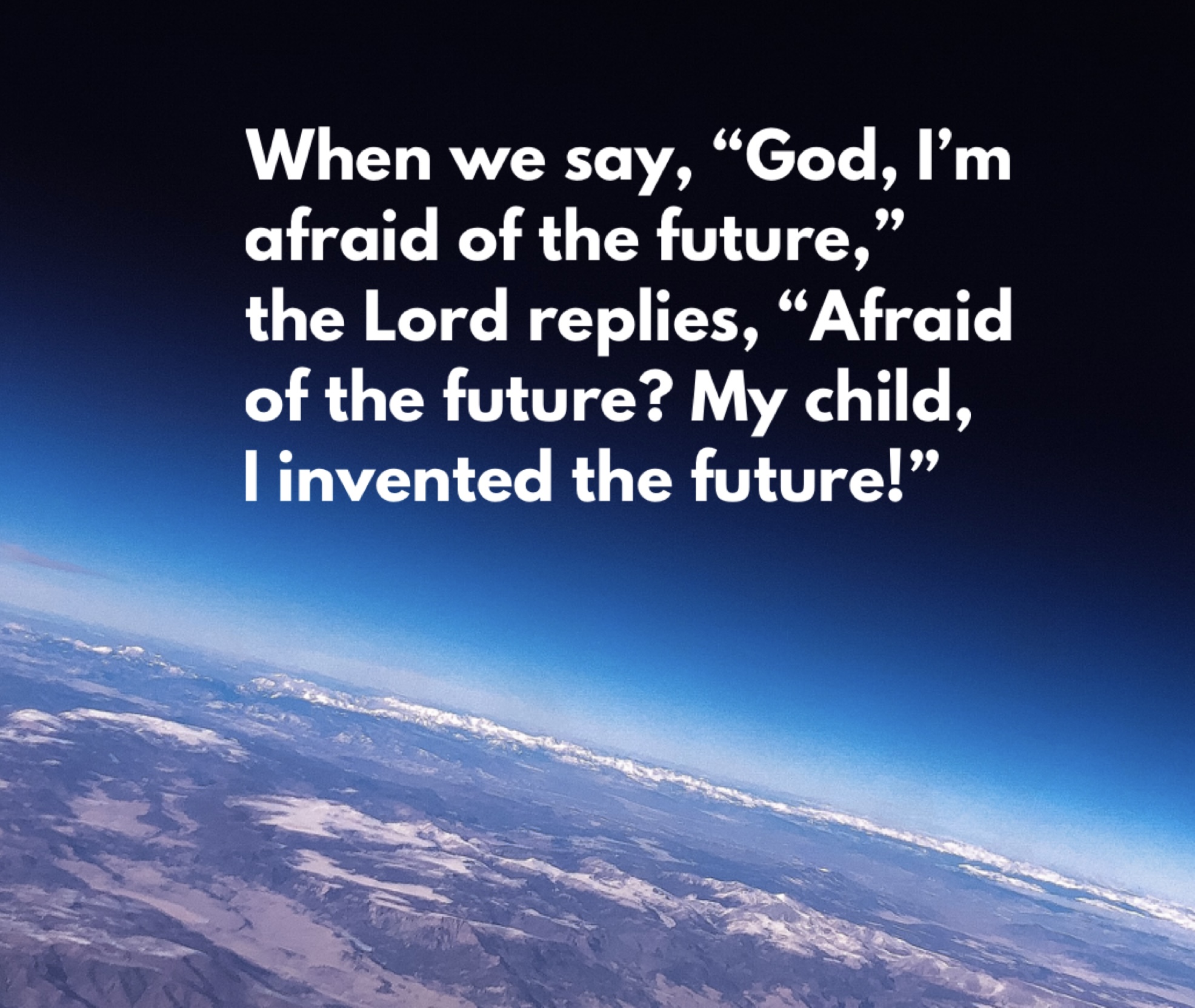 Money is like manure. If you pile it up, it stinks. But if you spread it around, it can do a lot of good. What are you doing with the money God has given you?
Lord Jesus, save me from myself today. Deliver me from rudeness, irritability, sarcasm, quick put-downs, and remind me not to roll my eyes or sigh or mutter under my breath. In short, Lord, do a miracle in me today because I need one. Amen.
God takes dead men and raises them. He takes enslaved men and seats them with Christ in heaven. He takes condemned men and saves them from judgment. Grace is God's total answer to the moral ruin of the human race. It is such a complete answer that nothing else could ever be added to it.
Love does not run away. Love doesn't take the easy way out. Love runs toward the battle, not away from it.
Great is our fickleness … Great is thy faithfulness. We may grow weary … but our God cannot. We may give up … but our God cannot. We may fluctuate … but our God cannot. We may vacillate … but our God cannot. We may disappoint ourselves … but our God cannot disappoint anyone. We may fail a thousand times … but our God cannot fail, not even once. God's faithfulness is so great that we may rest assured that when we come to the final bend in the road, he will be there as we make the journey from earth to heaven.
How blessed we already are. If only we had eyes to see what God has done for us. His compassions never fail.
Sometimes God doesn't show us his plan in advance because we wouldn't believe it anyway.
God's blessings are never early, but they aren't late either. They are new "every morning."
Gratitude is the language of heaven.
God gives us what we need today. If we needed more, he would give us more. When we need something else, he will give that as well. Nothing we truly need will ever be withheld from us. Search your problems and within them you will discover the well-disguised mercies of God.
"For the Lord himself will come down from heaven" (1 Thessalonians 4:16). Keep your eyes on the skies. Keep your bags packed and ready to go. Do God's will in all things. Serve the Lord every day. Live for Jesus and you will never be disappointed no matter when he comes.
"He who has God and many other things has no more than he who has God alone." C. S. Lewis
If you don't know what else to do, love your neighbor!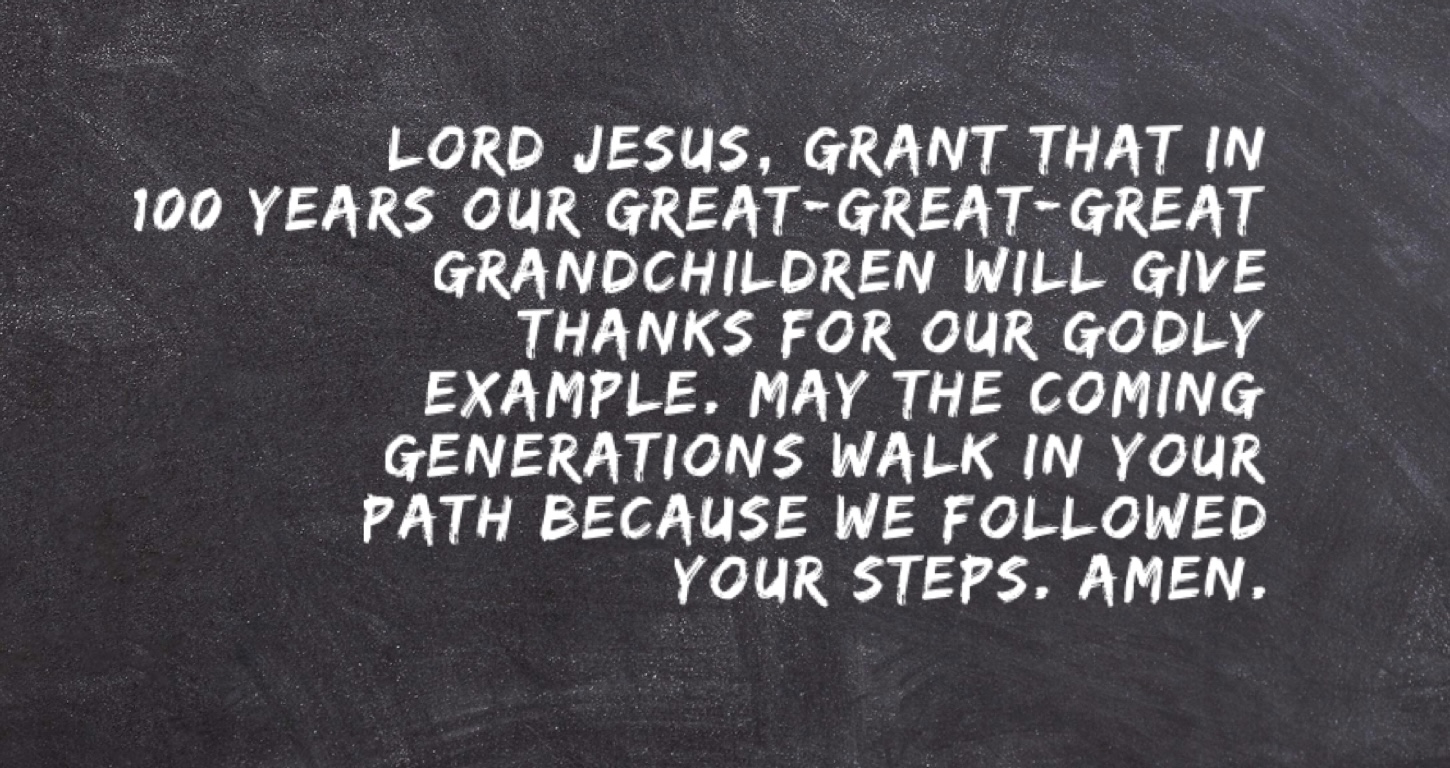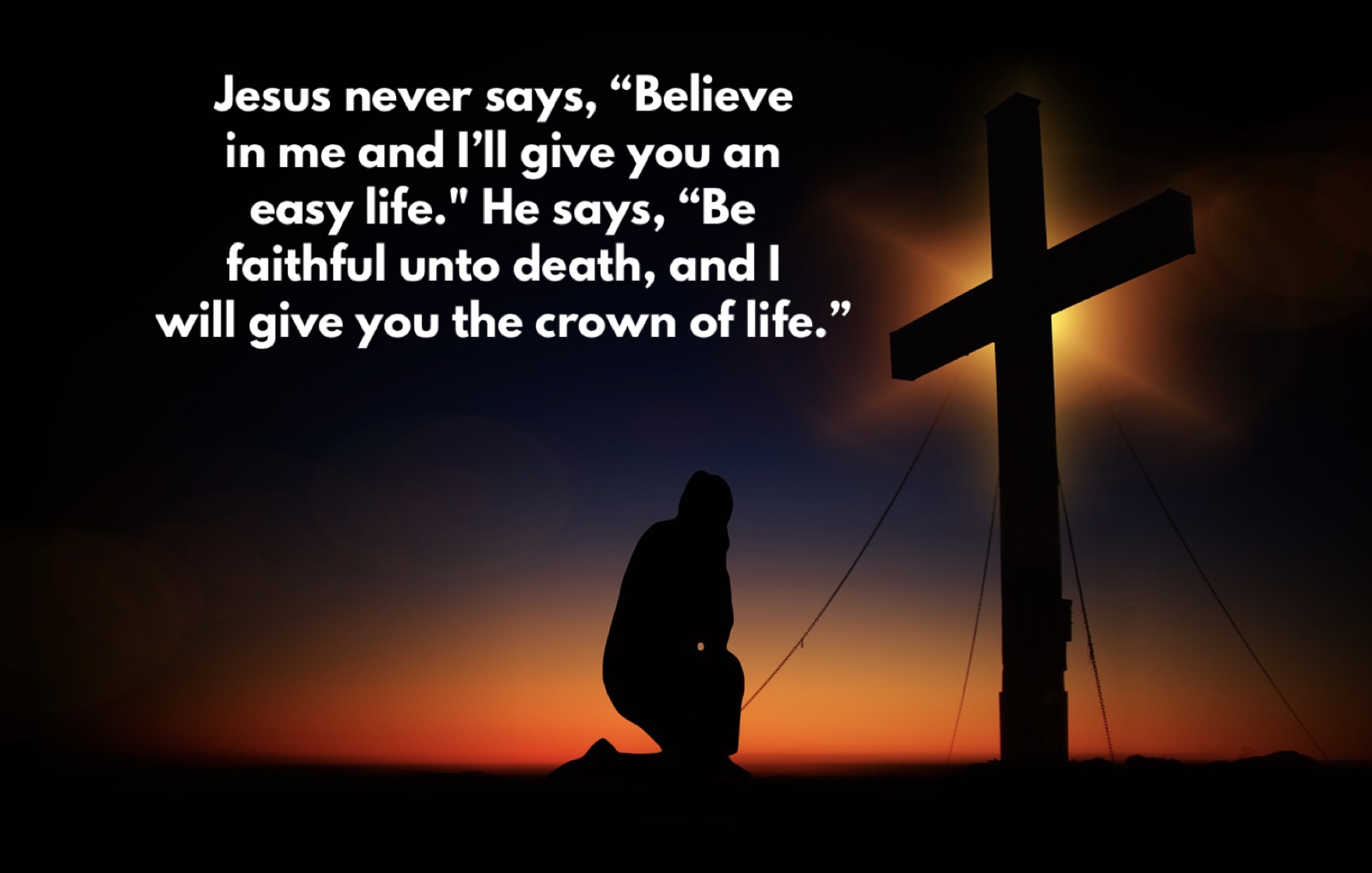 Clear eyes, Full heart, No fear, God is good.
How do you become lukewarm? Just do nothing, and that's what you will become. A lukewarm Christian is nothing more than a "room temperature" Christian who has become just like his environment. Rather than changing the world around him, he has slowly let the world change him.
Three Life Lessons from Joshua 3 1) Waiting increases our dependence on God. 2) God brings us to places of despair so that we will realize our own inability. 3) Until we yield ourselves to God, we are not ready for the miracle we need.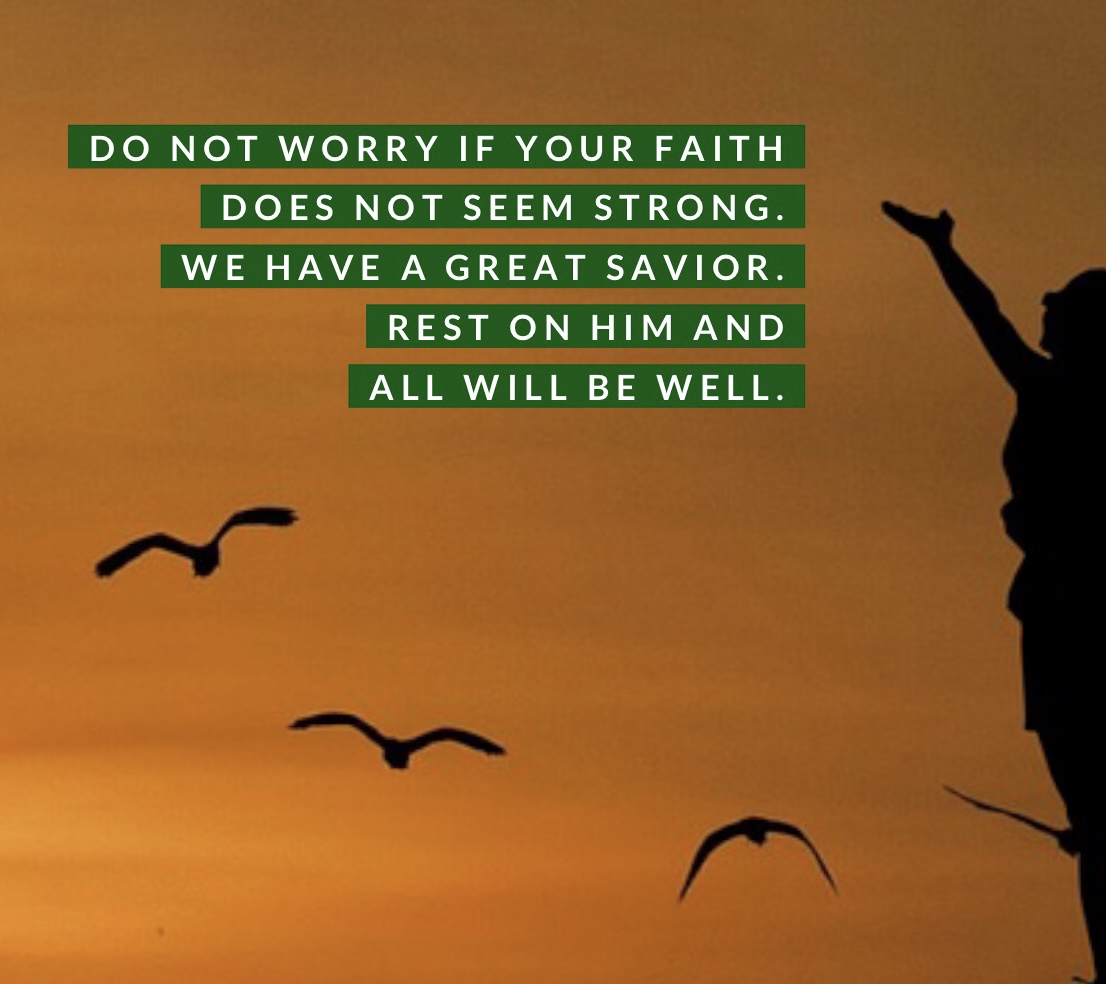 "Never pass up an opportunity to keep your mouth shut." Elisabeth Elliot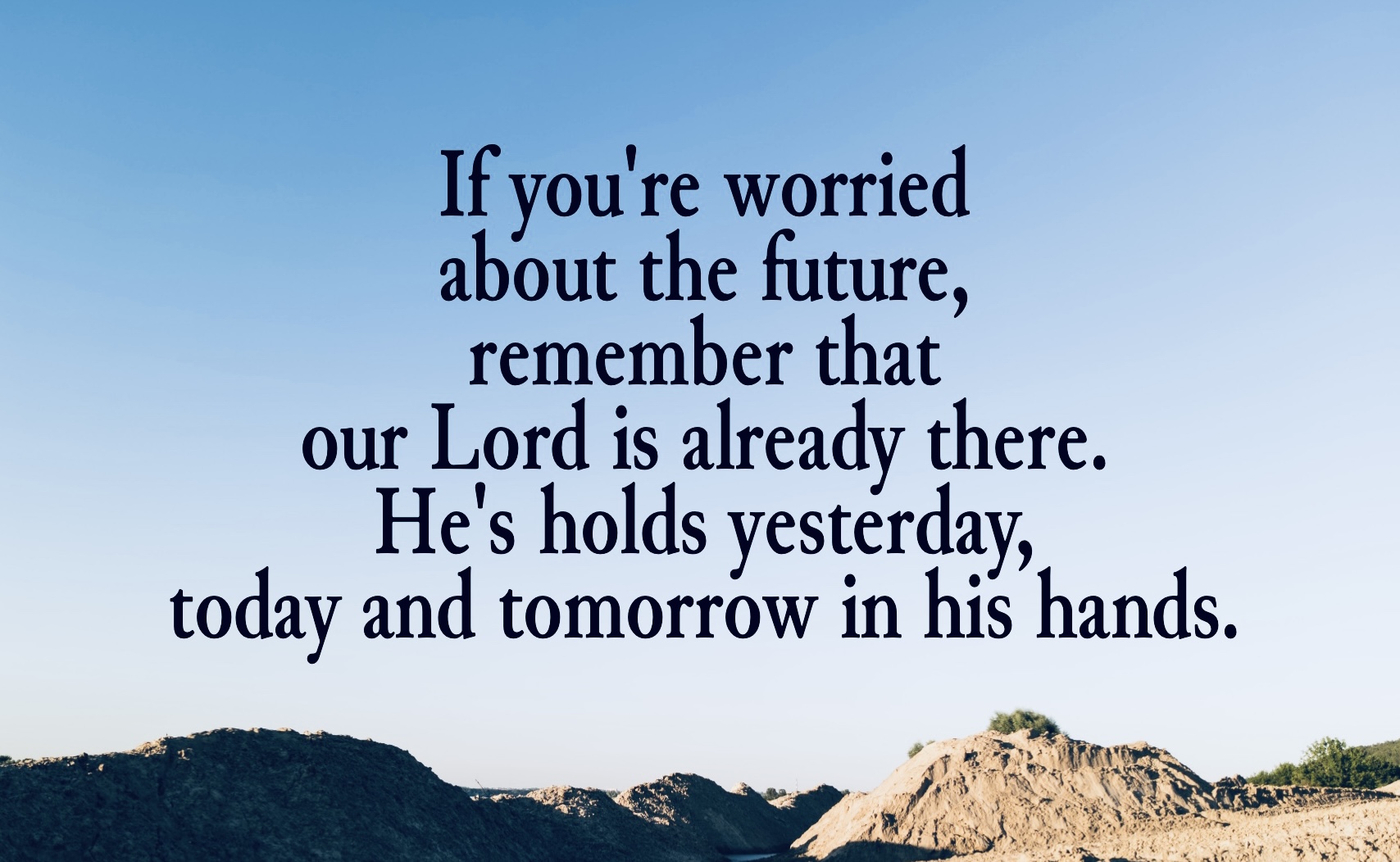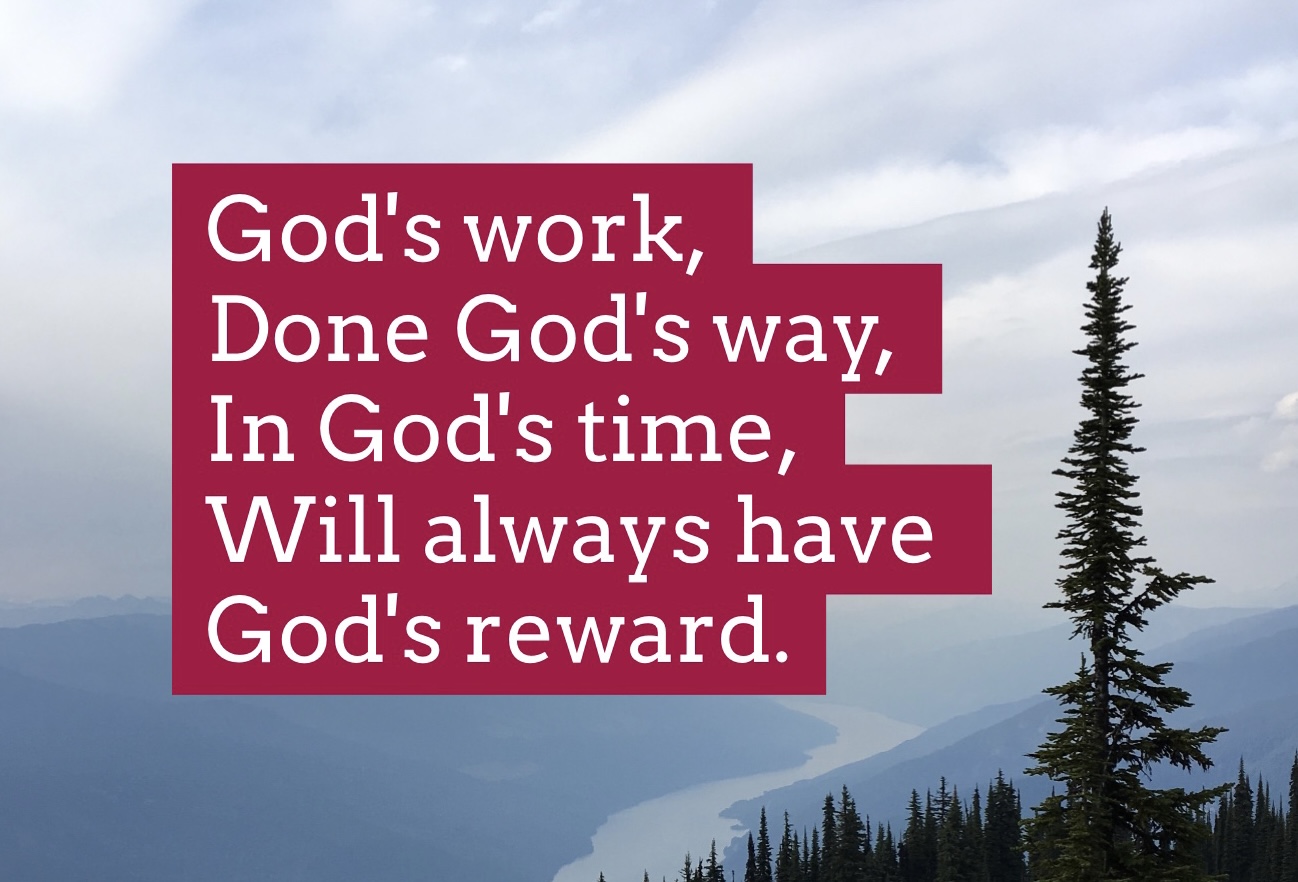 Have you been forgiven? Then forgive. Have you found mercy? Then show mercy. Have you received a blessing? Then bless others. Take what God has given you and give it away to someone else. That's the whole Christian life in just one sentence.
Too many people want . . . The outcome but not the obedience, The pleasure but not the pain, The answers but not the agony, The crown but not the cross. It doesn't work that way.
May the joy of the Lord be my strength so that I may have a cheerful heart no matter what happens today. Amen.
"Jesus loves me—He who died Heaven's gate to open wide; He will wash away my sin, Let His little child come in."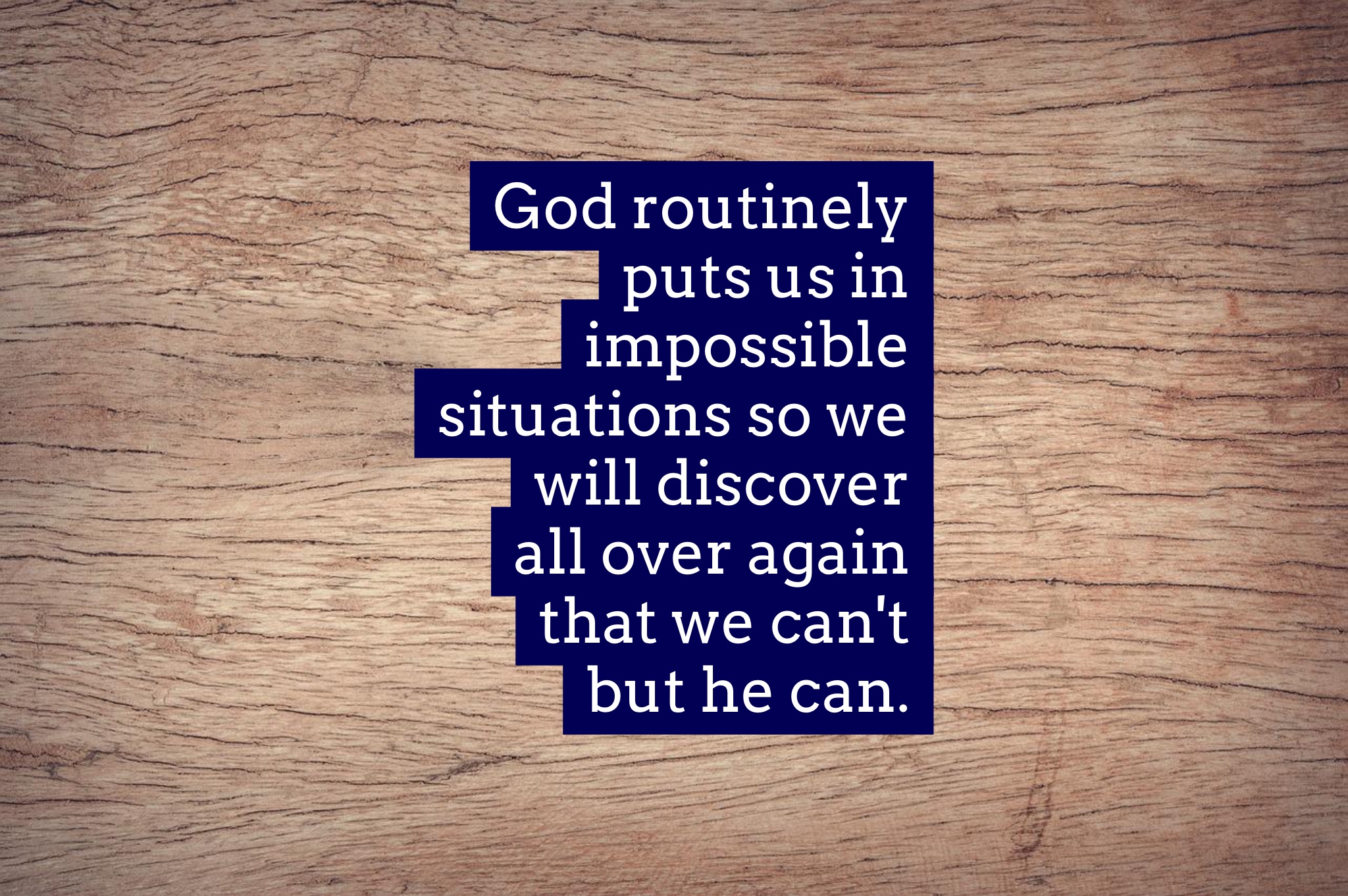 Grace means there is always hope even when we have failed again and again. If you have blown it, there is grace for you. If you haven't blown it, you will sooner or later, and when you do, there will be grace for you when you need it.
Pray for your enemies that someday they may become your friends.
People ask, "Do you believe in divine healing?" That's the only kind there is. It just comes in many different varieties.
May the things that matter most to God become the things that matter most to us.
God's love is broad, reaching to the ends of the earth, so that anyone can be saved. But that salvation comes only through Jesus Christ. For those who will not come to God through Jesus, there is no other way. If you reject Jesus, God has no other plan of salvation.
Are you willing to wait for God? Until the answer is yes, you aren't ready to fulfill God's plan for your life.