"Did we in our own strength confide, our striving would be losing, were not the right Man on our side, the Man of God's own choosing. You ask who that may be? Christ Jesus, it is he; Lord Sabaoth his name, from age to age the same; and he must win the battle." From "A Mighty Fortress" by Martin Luther, 1529.
Now is the time to remember God. Let this be your motto: I will remember the Lord. Take time to give thanks. Build an altar where you will meet the Lord every day. Take time to pray. Speak up for Jesus. Bless the name of the Lord—and do it publicly. Remember the God who remembers you. He will be your joy and comfort in this life and in the life to come.
Plan for today: Speak kindly. Forgive quickly. Obey gladly.
Here is good news for every backslider: If you will return to the Lord, the clouds will part, the sun will shine, and overhead you will find the rainbow of God's mercy. Why live in the "far country" of sin when you can feast at the Father's table? It's time to come home.
Nowhere does God promise that life will be free of storms, trials, troubles and difficulties. Most rainbows appear only after the storm has come and gone. If there were no storms, there would be very few rainbows.
"He will abundantly pardon" (Isaish 55:7). That's precisely what I need. When I stray, when I fall, when I make a mess of my life, I need a God who will "abundantly" pardon me. With God, there is always the possibility of a new beginning.
What God has spoken must come to pass. No evil done by men can thwart the plans of the Almighty. Has he not spoken? Will he not do it? Who dares to stand against him? Some may dare, but none can succeed.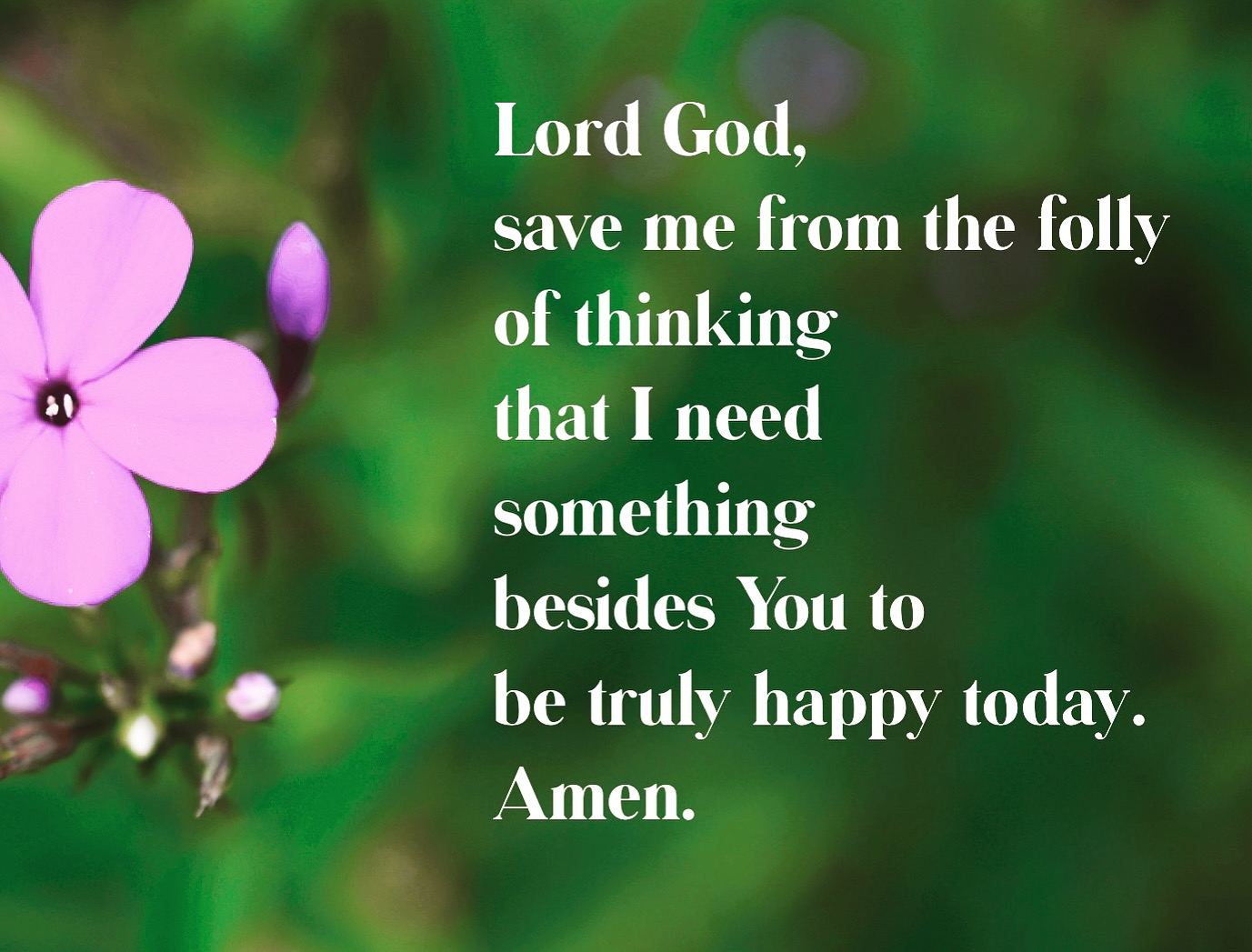 Jesus said, ""If the world hates you, keep in mind that it hated me first" (John 15:18). The Christian life is not a popularity contest. Let Jesus take care of  your reputation.
Lord Jesus, do what is necessary so that we will learn to be happy with what we have, instead of dreaming of what we don't have. Amen.
"Sin and despair, like the sea-waves cold, Threaten the soul with infinite loss; Grace that is greater– yes, grace untold– Points to the Refuge, the mighty Cross. "
"My Jesus, I love Thee, I know Thou art mine; For Thee all the follies of sin I resign; My gracious Redeemer, my Savior art Thou; If ever I loved Thee, my Jesus, 'tis now."
Don't gossip about the weakness of others. Pray about it, and keep moving. You've got more important things to do.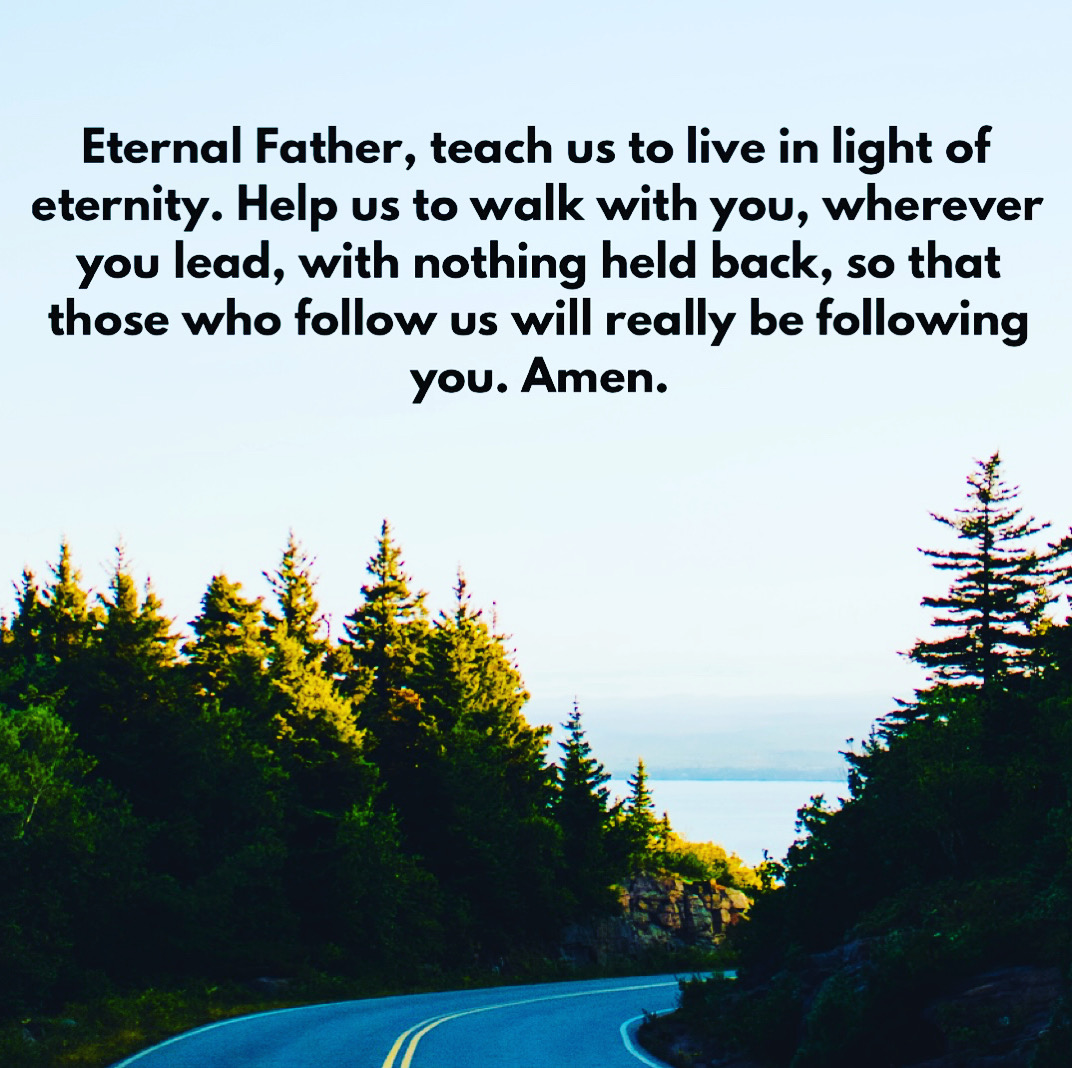 How to Touch Others Today: Aak God to Lead you Keep your eyes open. Expect the unexpected. Ask, "How can I pray for you today?" Plant seeds, let God bring the harvest. Be a fool for the Lord.
Heavenly Father, Deliver us from the fear of man. Give us the courage to be different so that we can make a difference for you.  Amen.
Repentance ought to be a way of life for the Christian. It's the hard first step that leads to freedom.
If we are rich and successful, If we are famous and blessed with worldly acclaim, If we are regarded as the best and the brightest, It will all count for nothing if we fail to pass the baton of faith along to the next generation. What shall it profit a man if he should gain the whole world and yet lose his own family? But if we go to our grave knowing that our children and grandchildren believe in Jesus, we can die happy, knowing that our time on earth was not spent in vain.
Walking with God means putting our agenda aside and letting the Lord lead us moment by moment, step by step, wherever he wants to go. He leads and we follow. Any other plan is bound to fail.
Do you want to make a difference today? In the midst of evil, be holy. In the midst of bitterness, be forgiving. In the midst of hatred, be kind. In the midst of pride, be humble. In the midst of profanity, be pure. Be different to make a difference!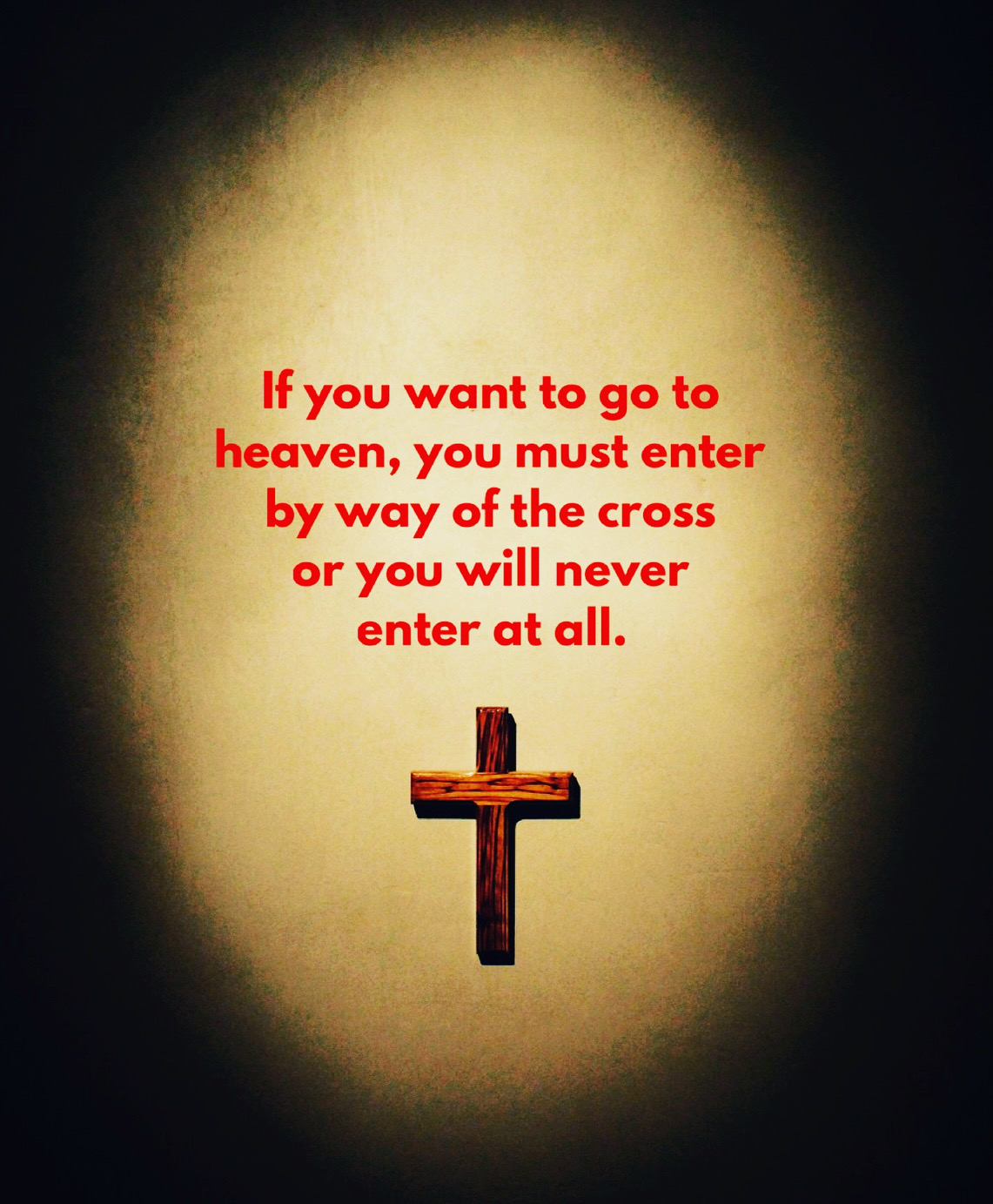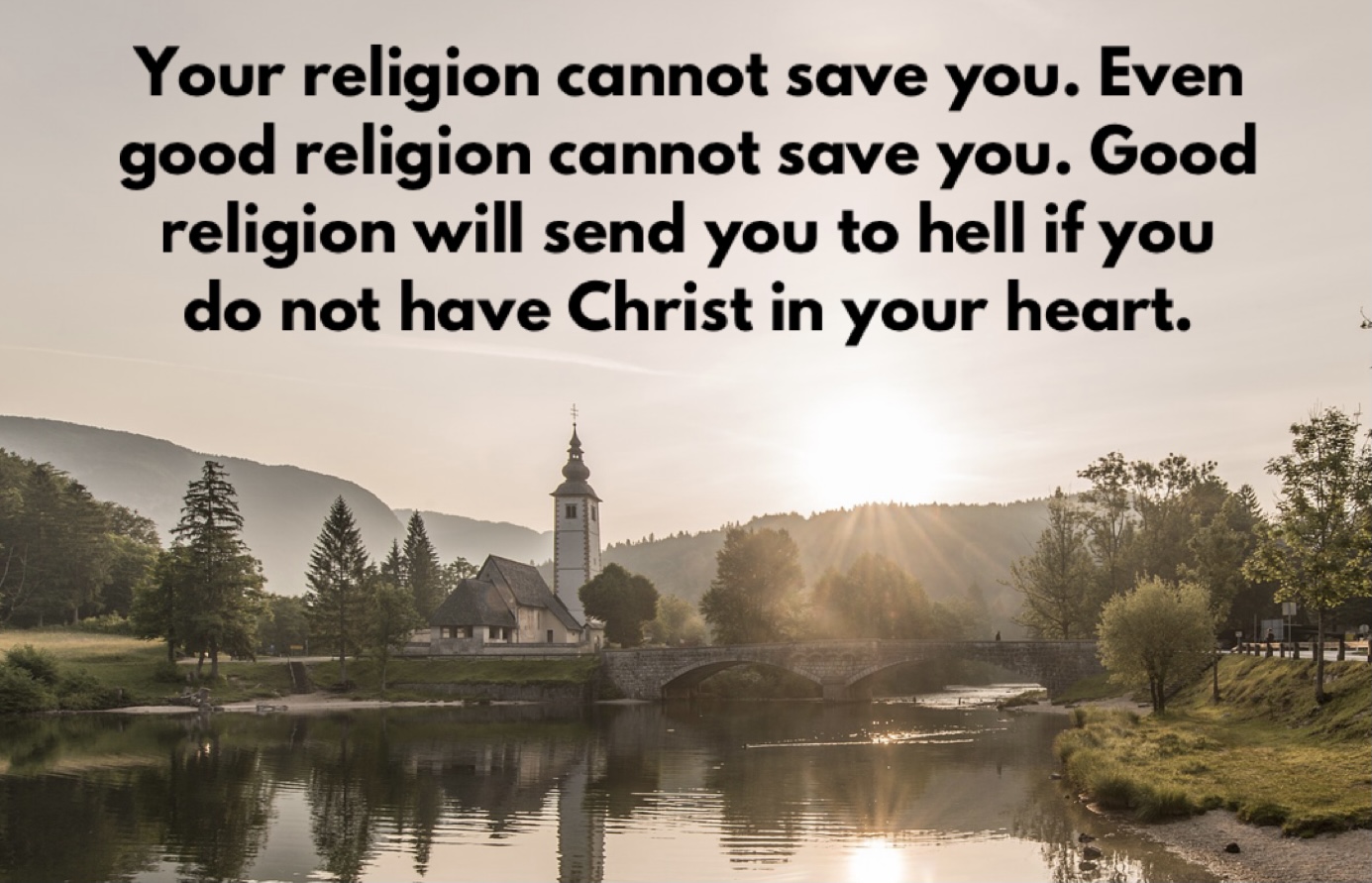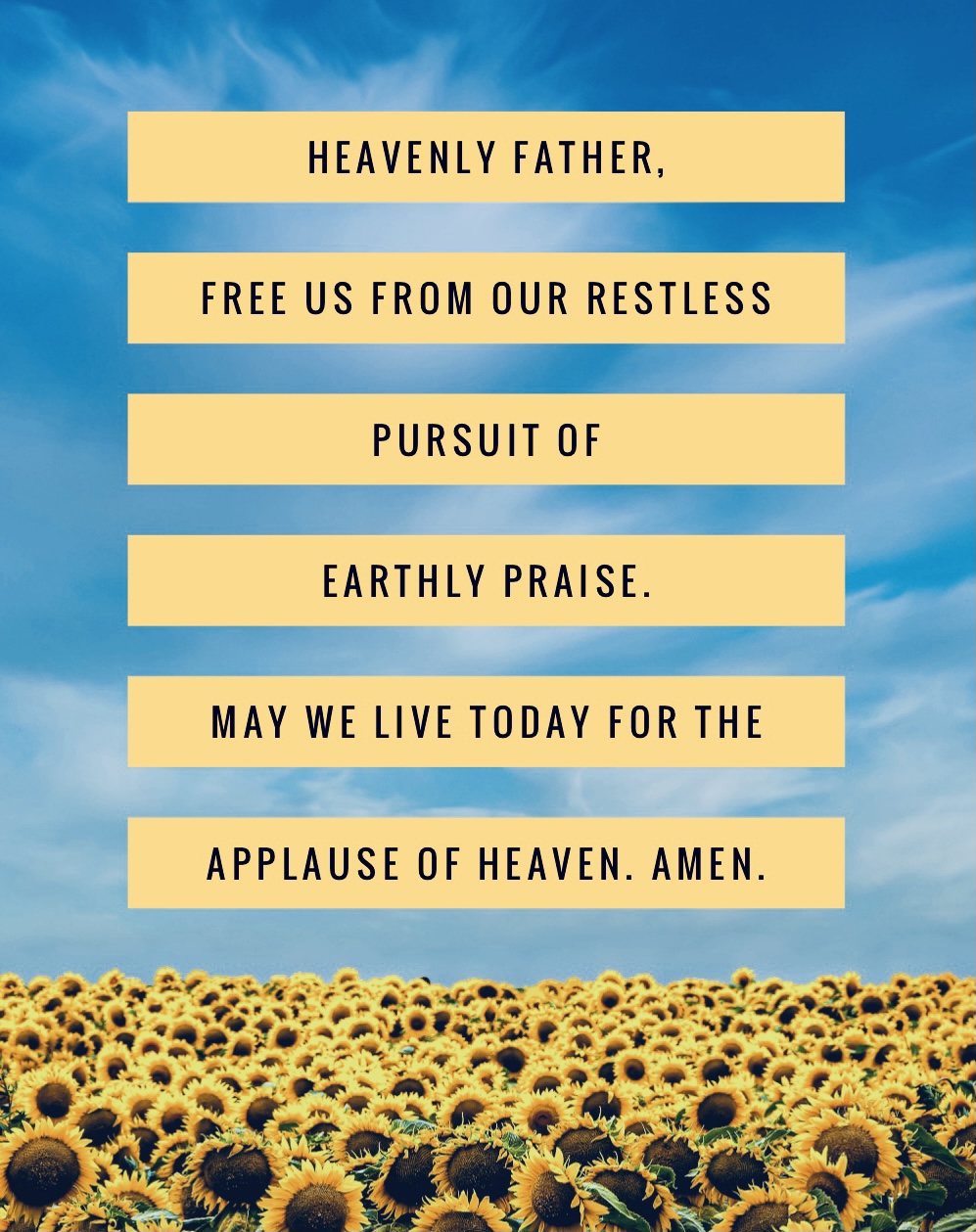 "This world is not my home, I'm just a-passing through, My treasures are laid up somewhere beyond the blue; The angels beckon me from heaven's open door, And I can't feel at home in this world anymore."
"Be Thou my vision, O Lord of my heart; Naught be all else to me, save that Thou art. Thou my best thought, by day or by night, Waking or sleeping, Thy presence my light."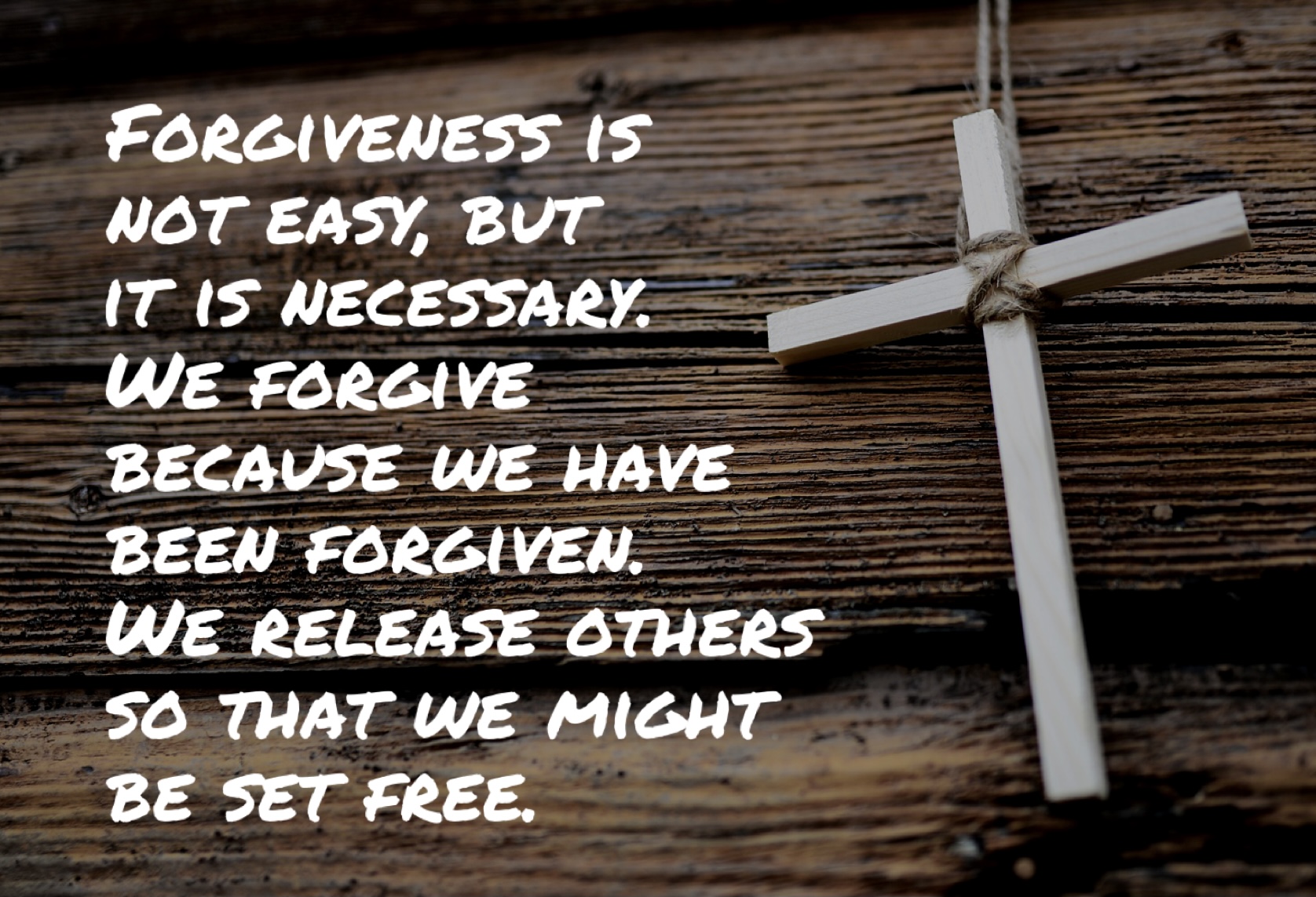 When the ungodly grow bold, it is time for the godly to be even bolder. When they jump headlong into sin, it is time for us to jump headlong into righteousness.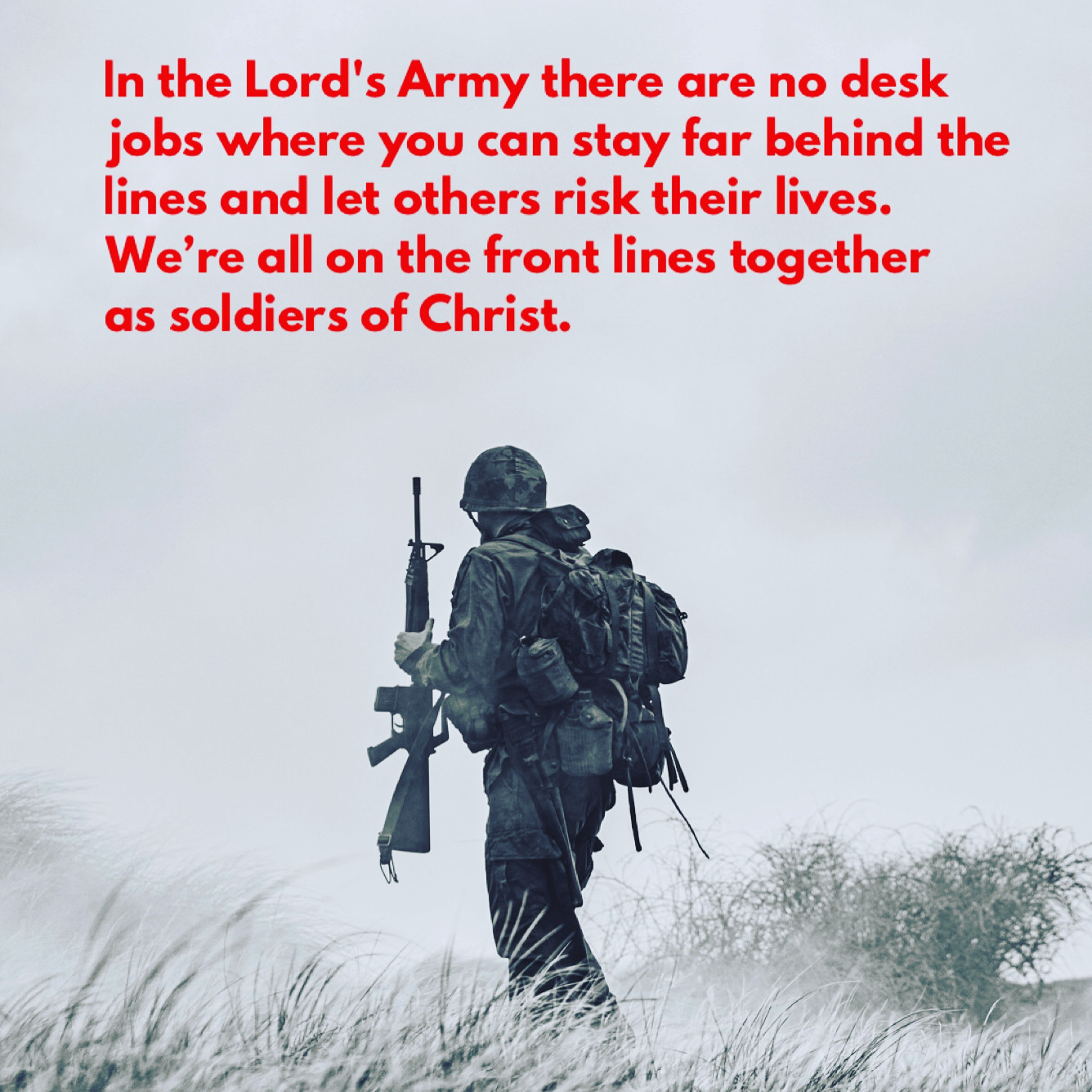 "We cannot repudiate Hell without altogether repudiating Christ." Dorothy Sayers
Sin always promises more than it delivers. Keep that in mind the next time temptation knocks at your door.
When God forgives, he forgets our sins, he clears the record, he erases the tape so that when he pushes the button, nothing shows up on the big screen in heaven. Our sins are forgiven, forgotten, removed, buried, and blotted out. They can never condemn us again. Let that thought grip your soul, and you will never be the same. But how could it be this way? How could God forgive us? Why doesn't he look at our sins? Here's the answer: A long time ago God fixed his gaze on the cross of his Son, the Lord Jesus Christ. When we are honest enough to admit that we are wicked and evil, a stream of mercy flows out from the cross of Christ and our sins are covered by his blood. We discover in one shining moment that with God there is forgiveness.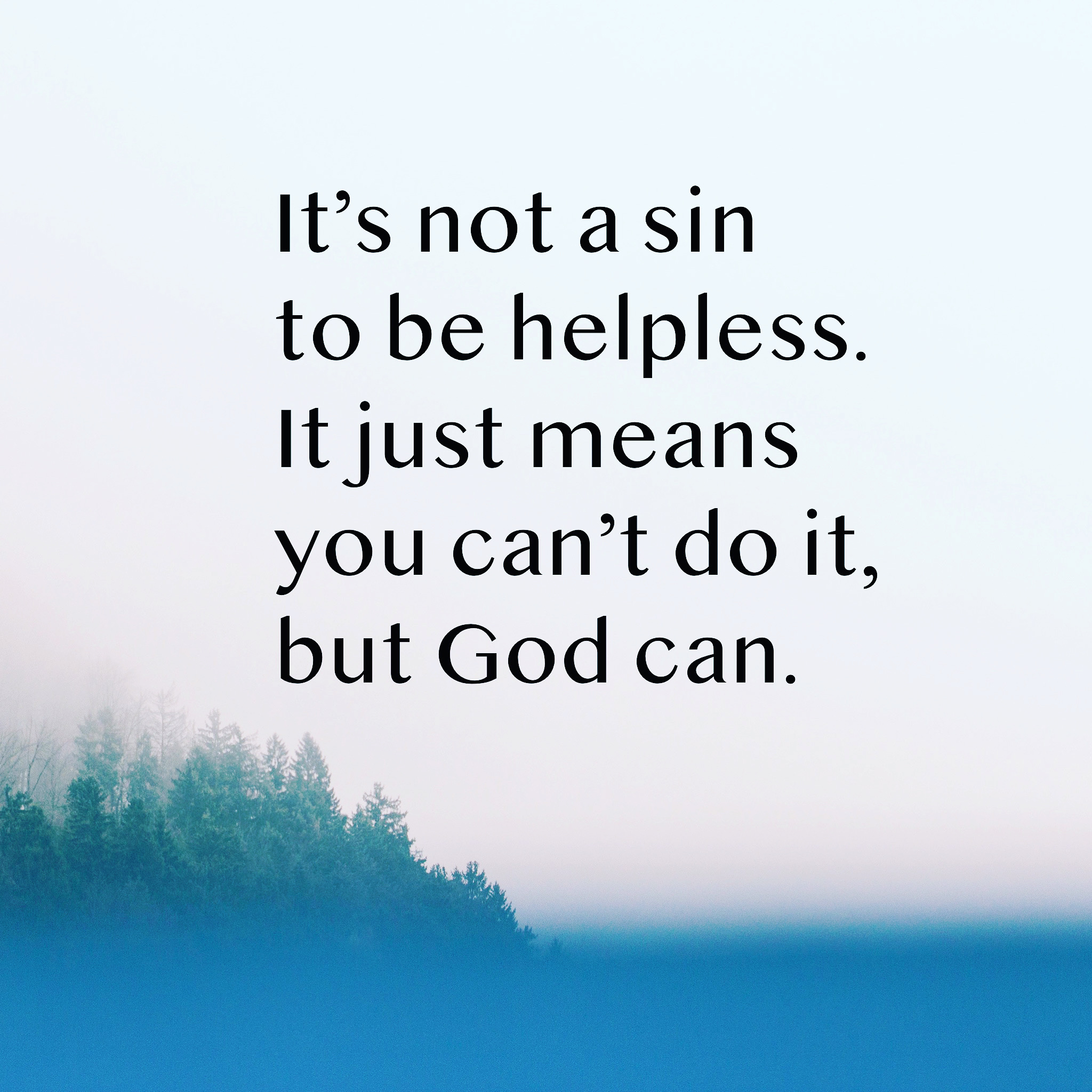 The moral and spiritual confusion of these days offers an incredible opportunity to the church of Jesus Christ. The very fact that we live in such spiritual darkness means that when the light shines, it really shines. Don't be discouraged by the difficulty of the task. Let us instead be encouraged by the opportunities of this hour.
Lord, when I am tempted to boast about my plans, please remind me that you can run the universe without any help from me. Amen.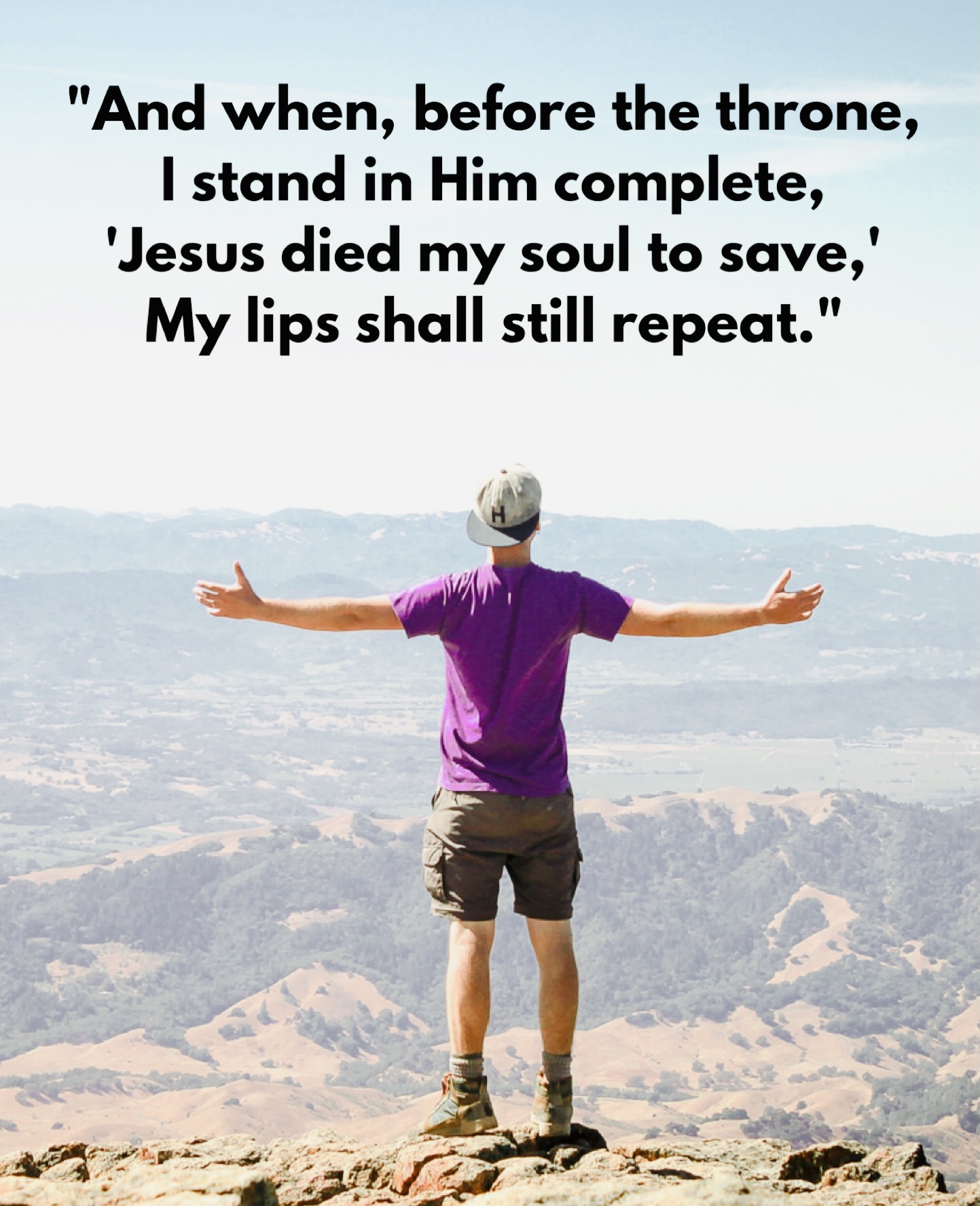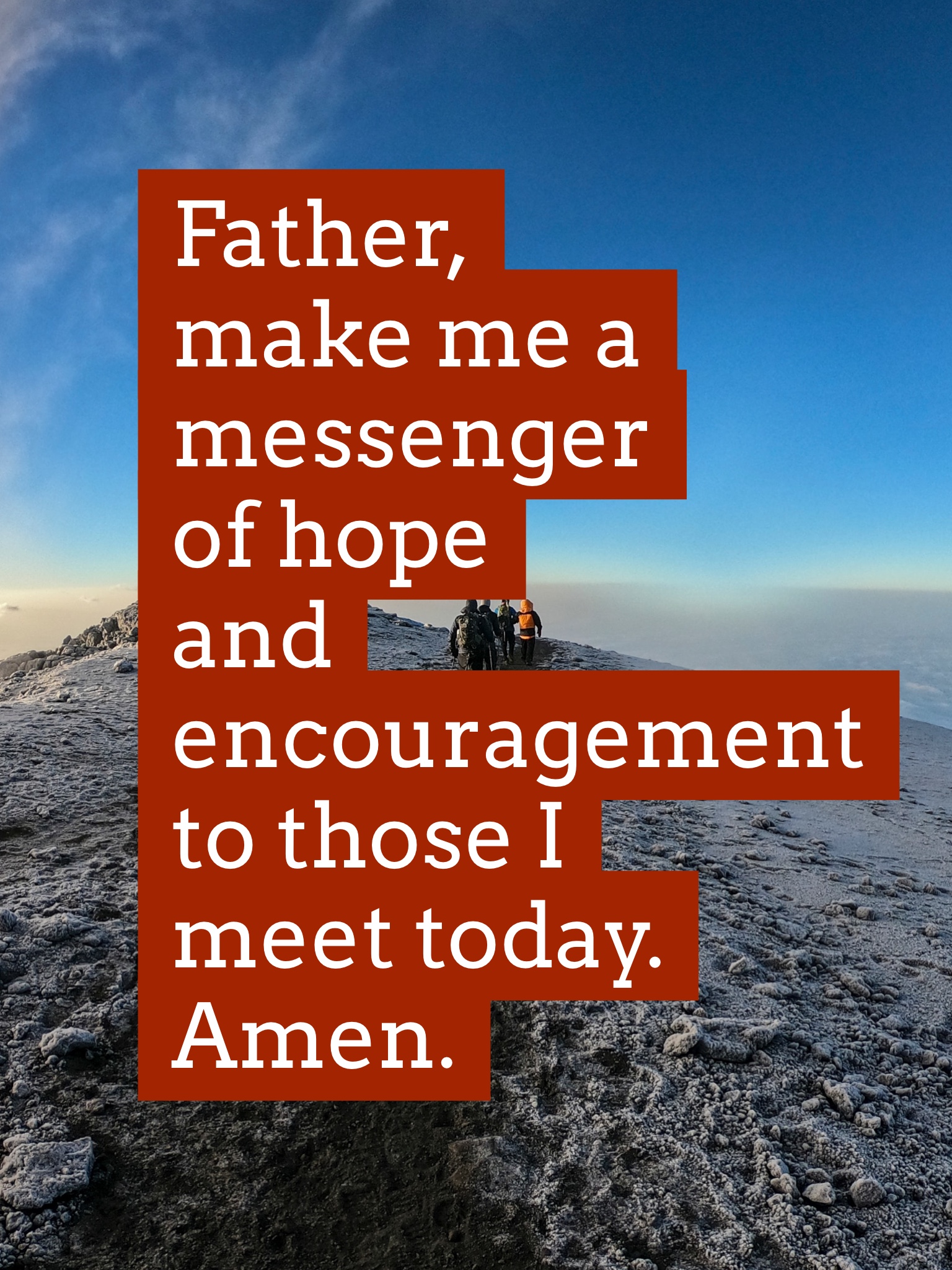 ""God prospers me not to raise my standard of living but to raise my standard of giving." Randy Alcorn
When it comes to our possessions, we usually only ask one question, "What are my possessions doing for me." We ought also to ask, "What are my possessions doing to me?"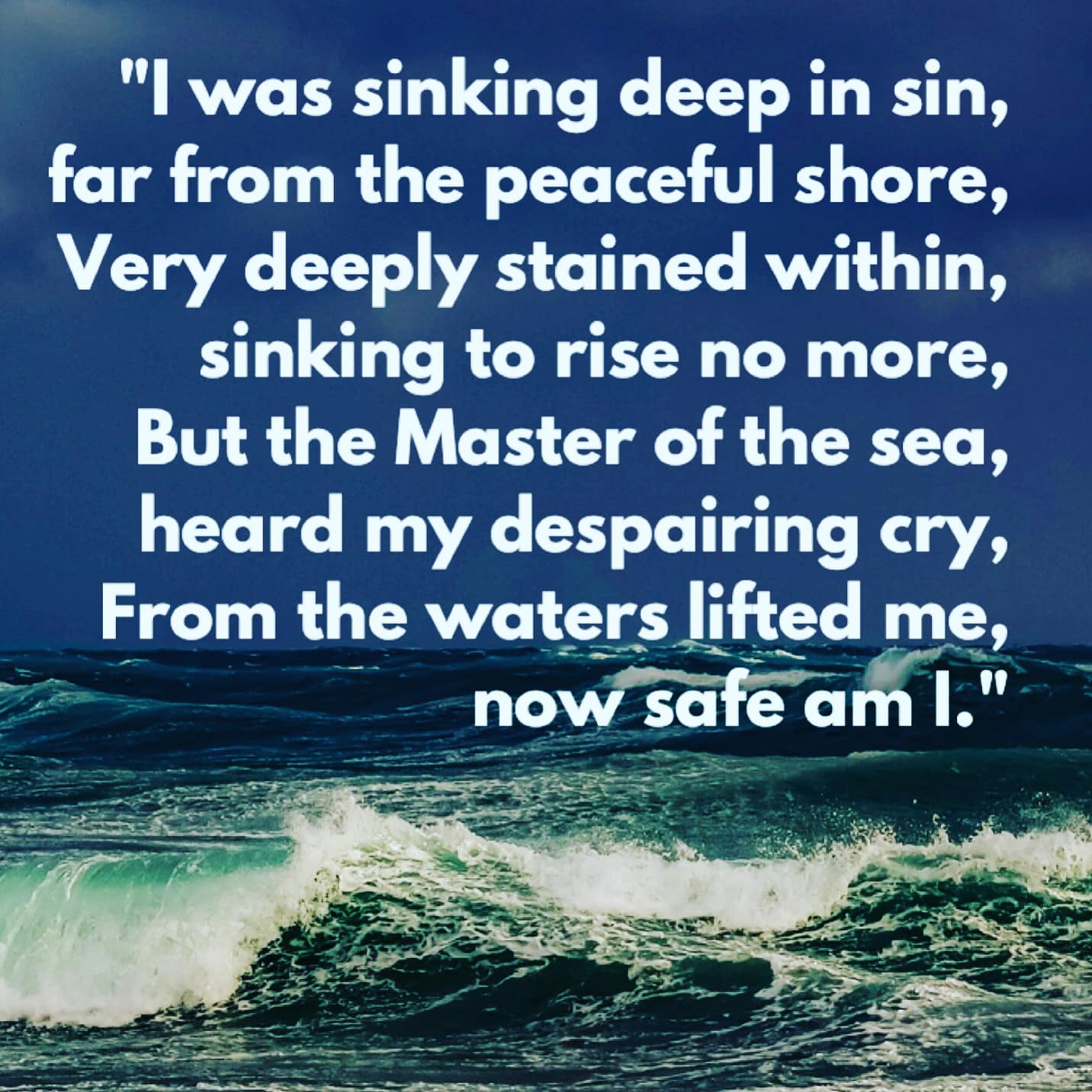 Seven new things God gives to his children: 1) He gives us a new name (Isaiah 62:2). 2) He gives us a new heart (Ezekiel 36:26). 3) He gives us a new song (Psalm 40:3). 4) He gives us a new life (Romans 6:4). 5) He gives us a new beginning (2 Corinthians 5:17). 6) He gives us a new self (Ephesians 4:24). 7) He gives us a new birth (1 Peter 1:3).