Don't give up too soon. As Spurgeon liked to say, "By perseverance the snail reached the ark."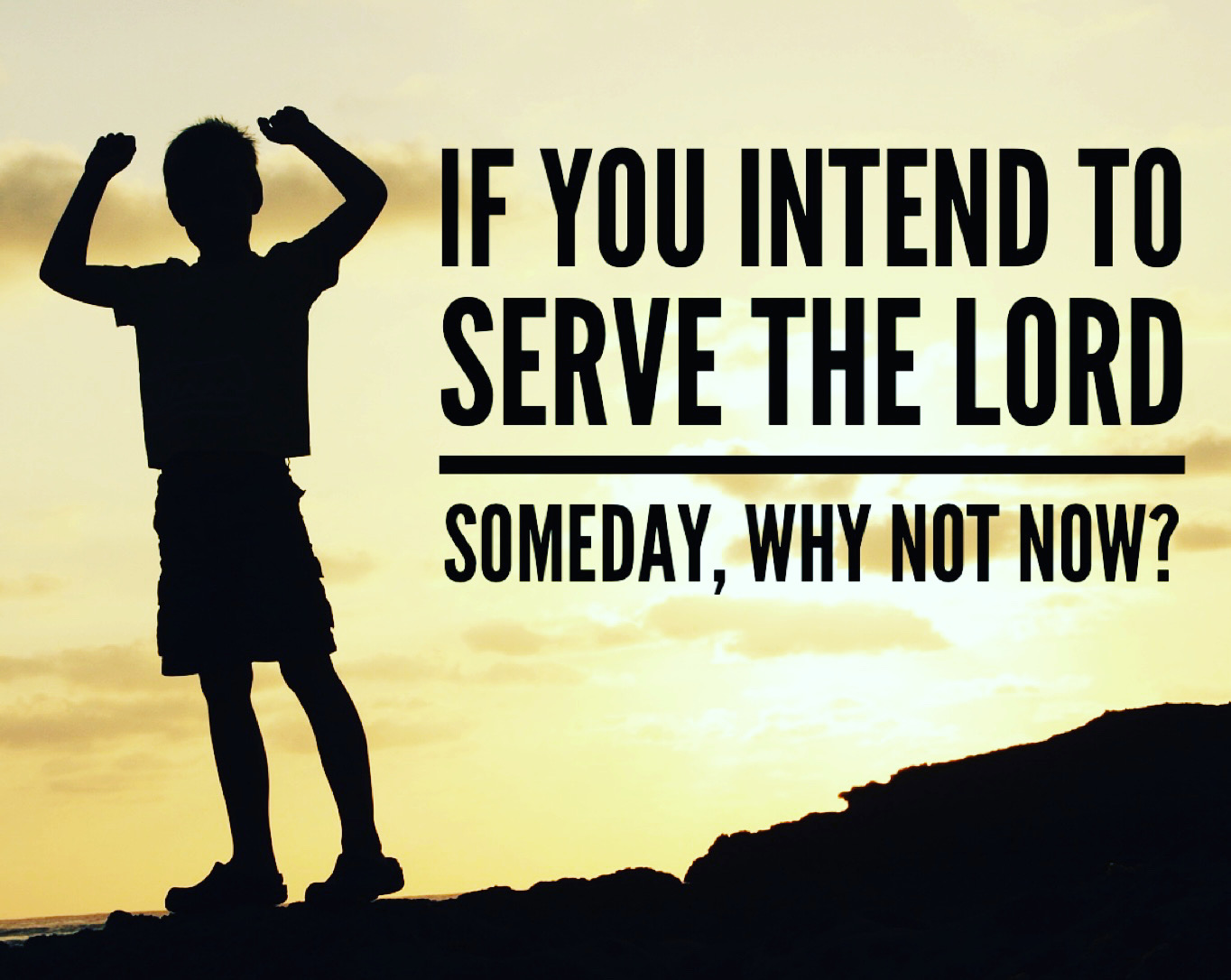 Lord Jesus, fill us with your love, and may that love move us out of this place and into the world of hurting people. As your love overcame a world of hate, do the same through us today. Amen.
"If they keep quiet, the stones will cry out" (Luke 19:40). Our God deserves praise. Loud praise! Public praise! Exuberant praise! If we will not do our part, the rocks will cry out in praise to the Lord, because all creation declares the glory of God. If some people don't like your praise, don't let them bully you into silence. Open your mouth and sing to the Lord!
This is a great day to serve the Lord.
"Doesn't he leave the ninety-nine in the open country and go after the lost sheep until he finds it?" (Luke 15:4). The found sheep must be left before the lost sheep can be found. As long as you stay with the found sheep, the lost sheep will remain lost.
All of our deepest problems are solved at the Cross. For the helpless, he died. The ungodly, he justified. The sinner, he saved. His enemies, he reconciled. See Romans 5:6-11.
Lord Jesus, help me to live today so that in 10,000 years I will have no regrets. Amen
So many of us look at a difficult situation and pray, "Lord, change my situation." That's not usually God's will. We ought to pray, "Lord, change me so that I can face this situation." That's a prayer God is pleased to answer.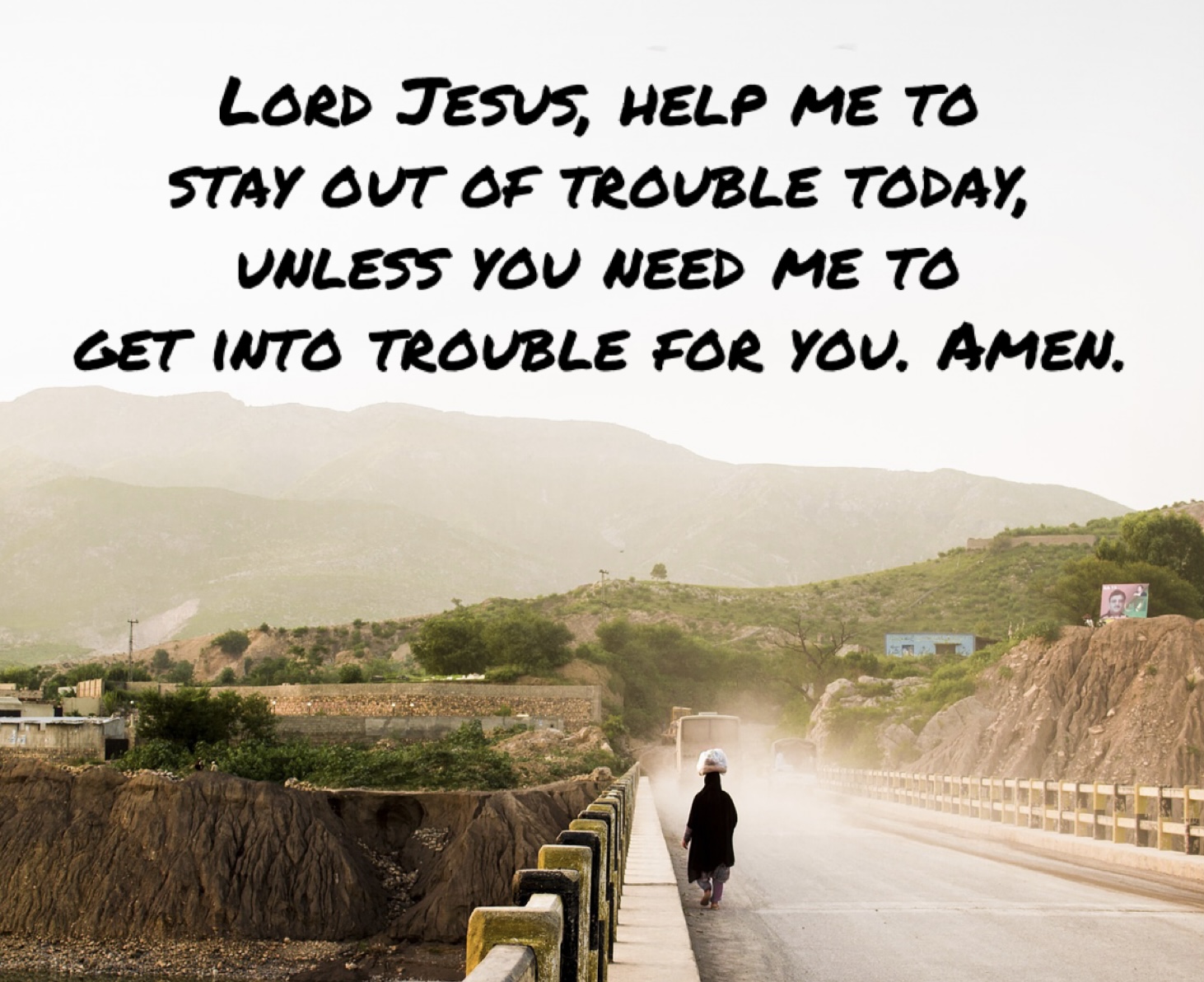 Almighty God, grant that we might not be discouraged even a little bit by the things that happen around us. Grant us grace to keep on praying as we wait for Jesus to come again. Amen.
It is a good thing to come to the end of a hard time and say, "Before I was afflicted I went astray, but now I obey your word" (Psalm 119:67). Don't waste your trials. Use them to grow in the Lord.
God's mercy in Christ is more than enough for all of us.
"Awake, my soul, and sing of Him who died for thee, And hail Him as thy matchless King through all eternity."
Lord of all grace, I look to you for the strength I need to keep on going, for without your help I will certainly fall. Amen.
God is moving. Be patient.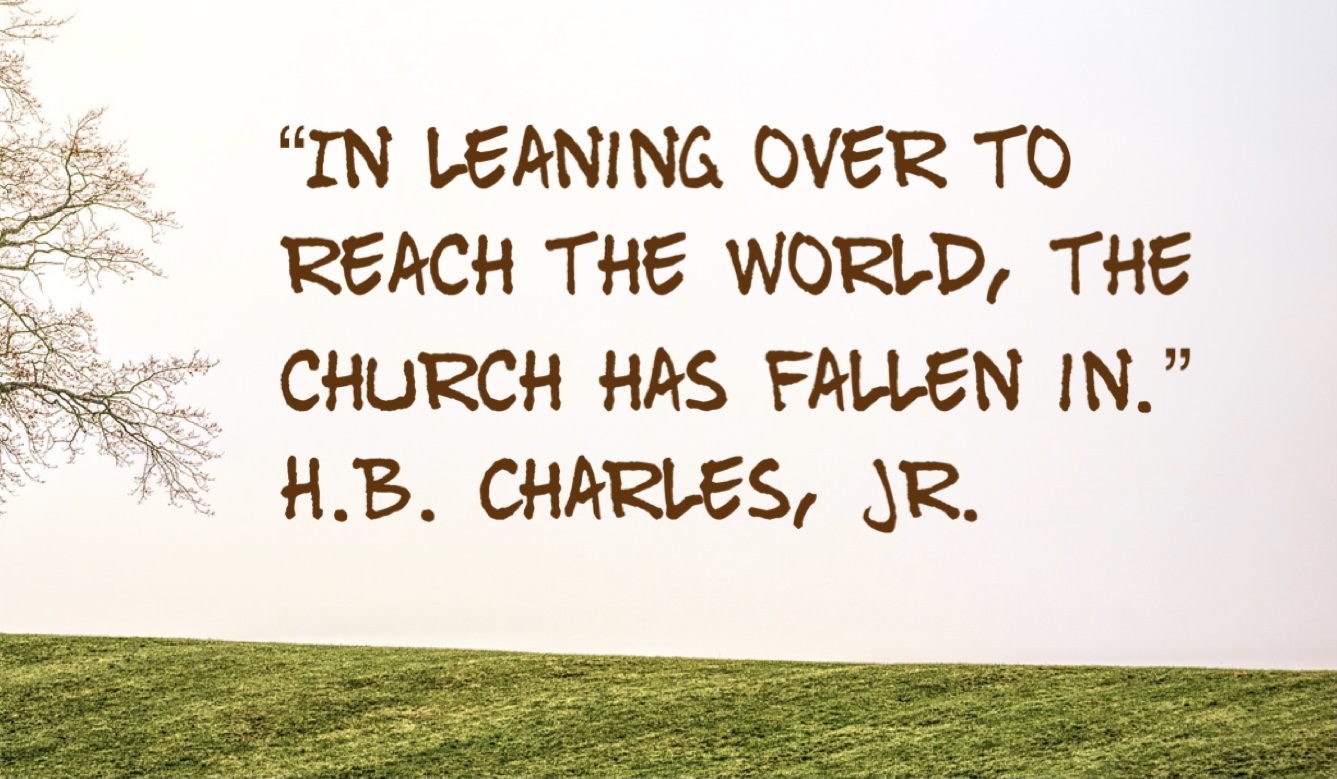 Lord, help me to learn from my mistakes so that I won't have to make them all over again. Amen.
When a loved one dies, we often say we have "lost" them. But a thing is not lost if you know where it is. If they knew the Lord, we know where they are. They may be gone from our sight, but they are not lost. They are with the Lord now and forever.
Generosity starts in the heart, not in the pocketbook. That's why God loves a cheerful giver. Better to give a little because you want to than a lot because you have to.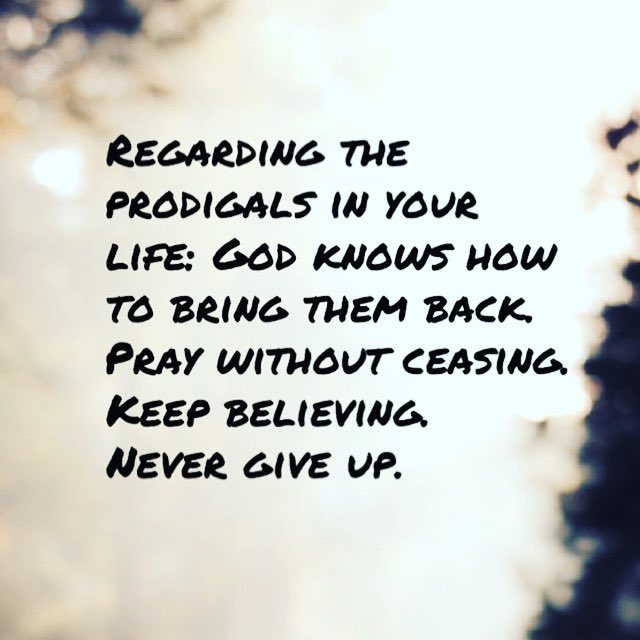 "But the Lord sent a strong wind on the sea, and the storm was so violent that the ship was in danger of breaking up" (Jonah‬ ‭1:4‬). Though the voyage into sin may start with a celebration, it always ends with a raging storm. God makes sure of that.
God is not limited by our limitations. Nothing is impossible for him.
How to be used by God: Show up. Hang loose. Trust God. Be alert. (HT Steve Zoller)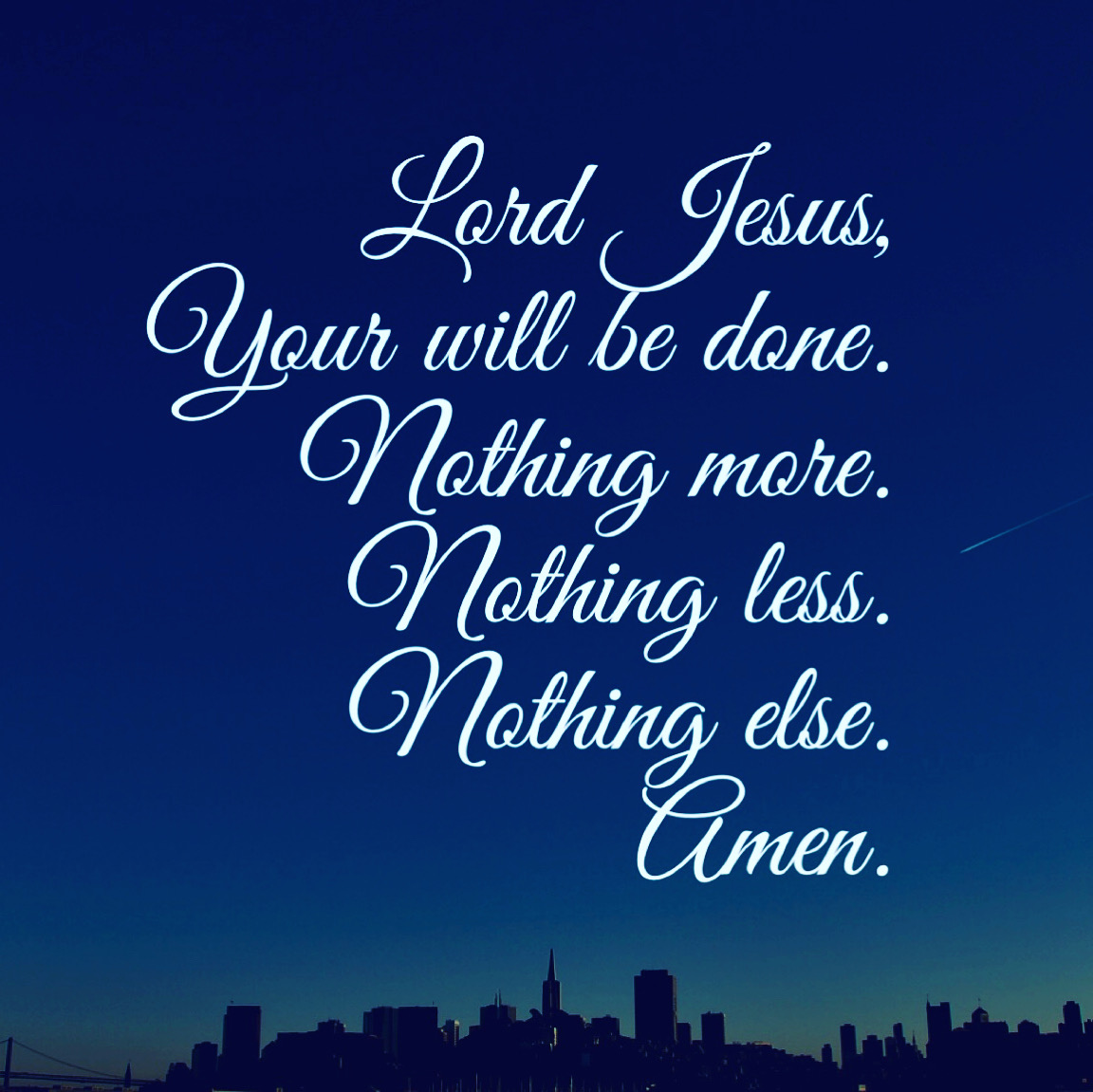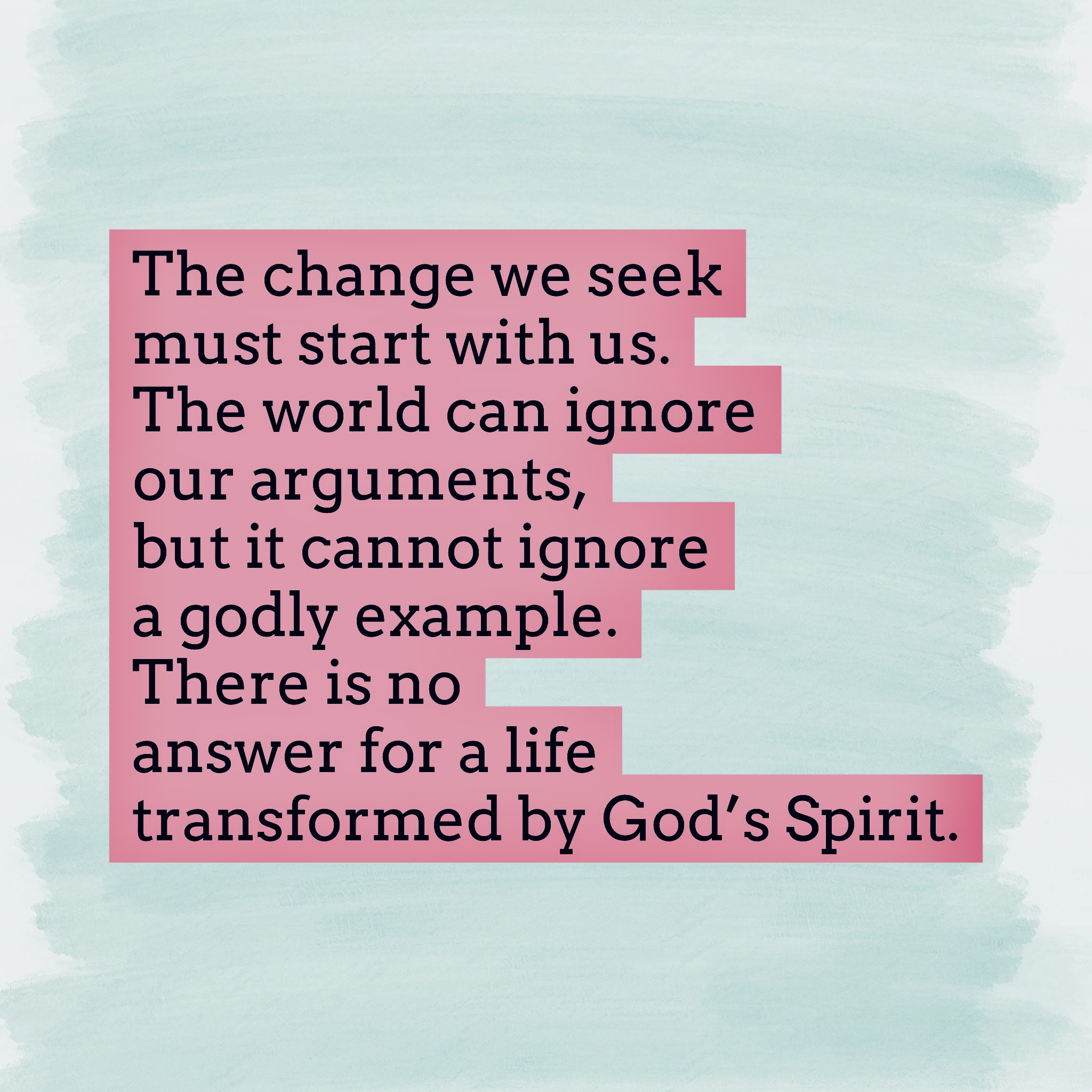 If we act the world, talk like the world, and look like the world, why should the world want what we have?
"I send you forth as sheep among wolves" (Matthew 10:16). If Jesus sends us, and he goes with us, we're safer among the wolves than if we stayed in the pen.
When chaos breaks out on earth, perfect peace reigns in heaven.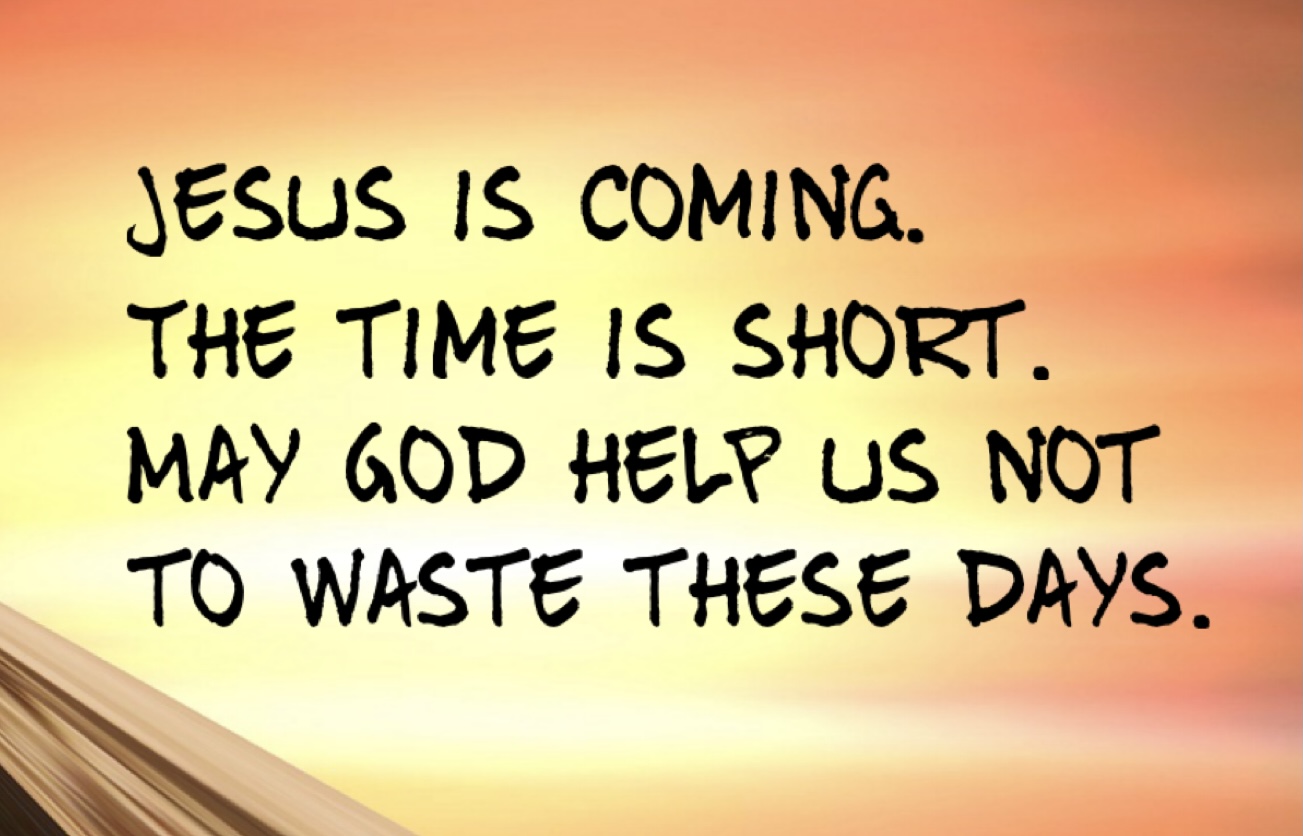 "In this world you will have trouble. But take heart! I have overcome the world" (John 16:33). Note that Jesus doesn't say, "I have overcome your trouble," but rather, "I have overcome the world." Our Lord is telling us, "Don't worry. I've got this."
"All I have needed Thy hand hath provided."
You will never regret serving the Lord.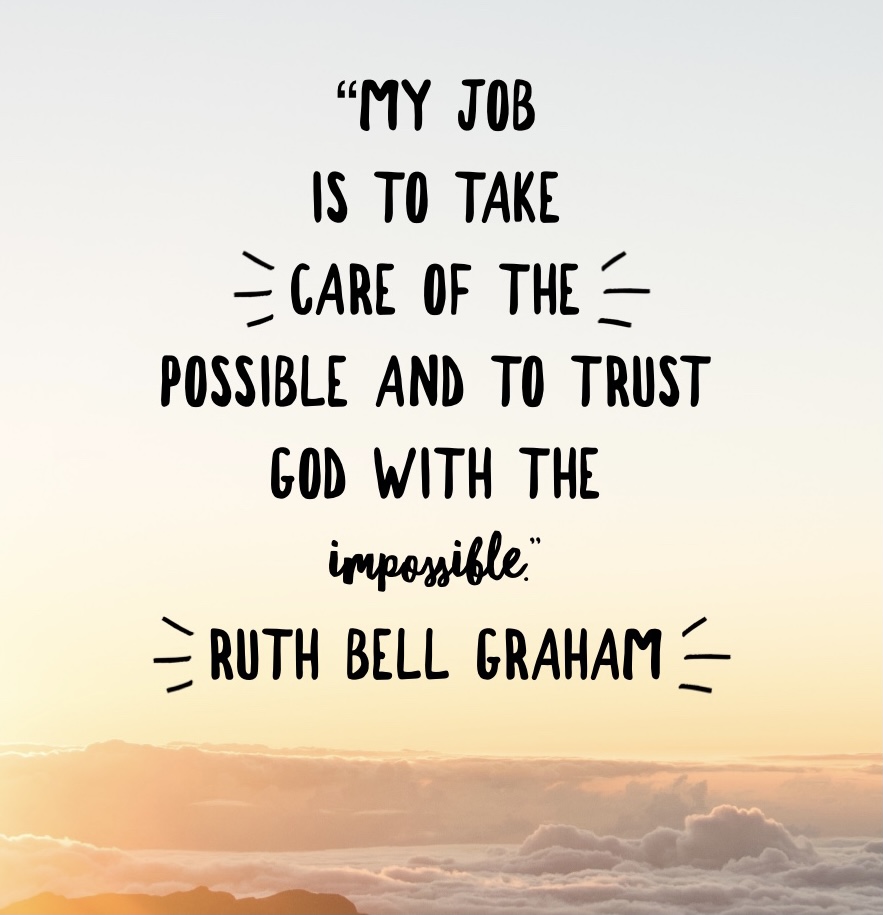 What we look at determines what we see. If we focus on our problems, they will fill our minds until we see nothing else. No wonder we complain and mutter and murmur under our breath. But when we focus on the Lord and his goodness, we see our problems in the light of eternity. God doesn't work on our timetable. Once we grasp that, we will not complain against the Lord.
"We do not know what to do, but our eyes are on you" (2 Chronicles 20:12). This is my favorite one-sentence prayer because it perfectly describes how most of us feel most of time. Admit your weakness, cry out to God, then stand back and see what the Lord will do.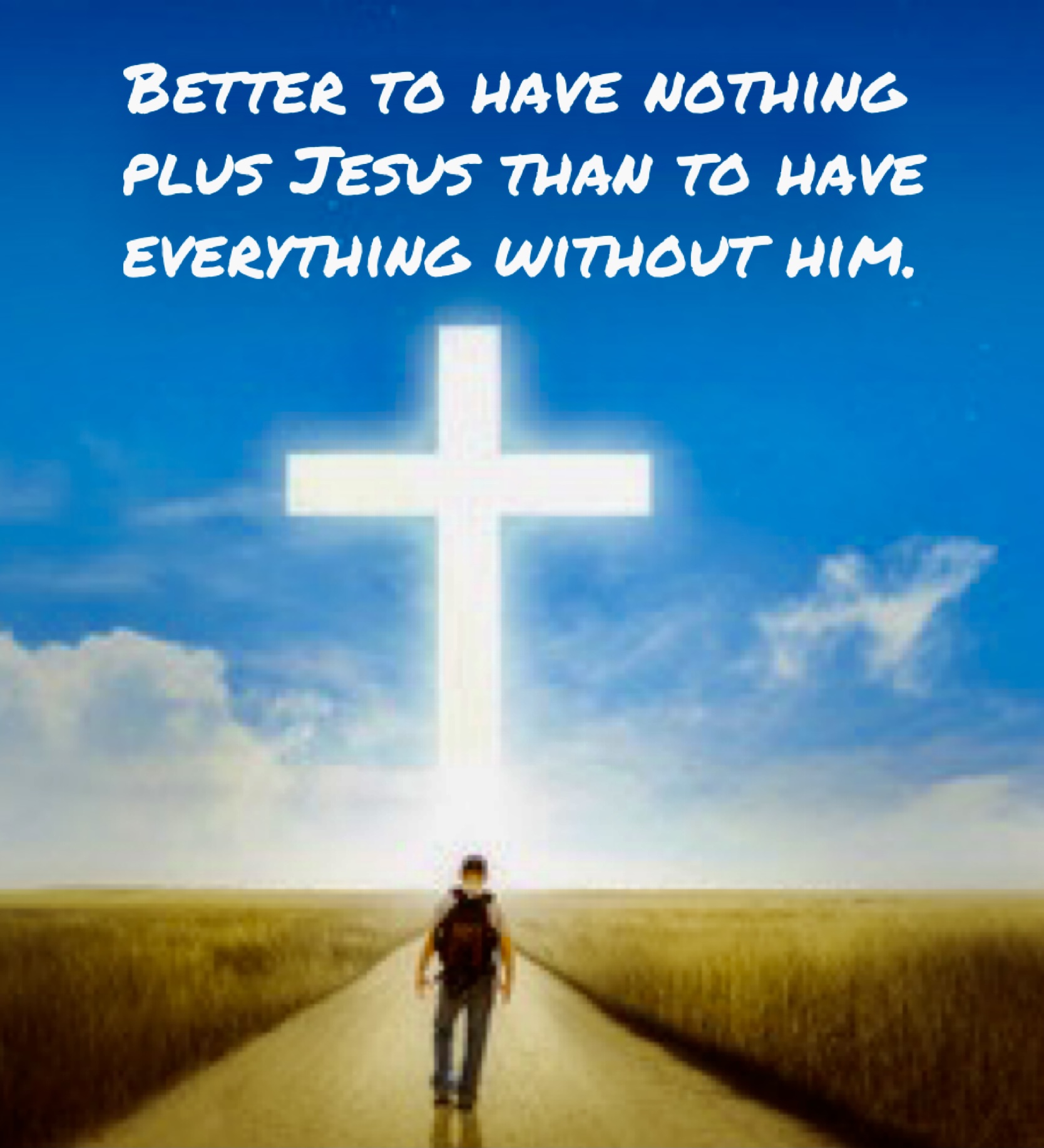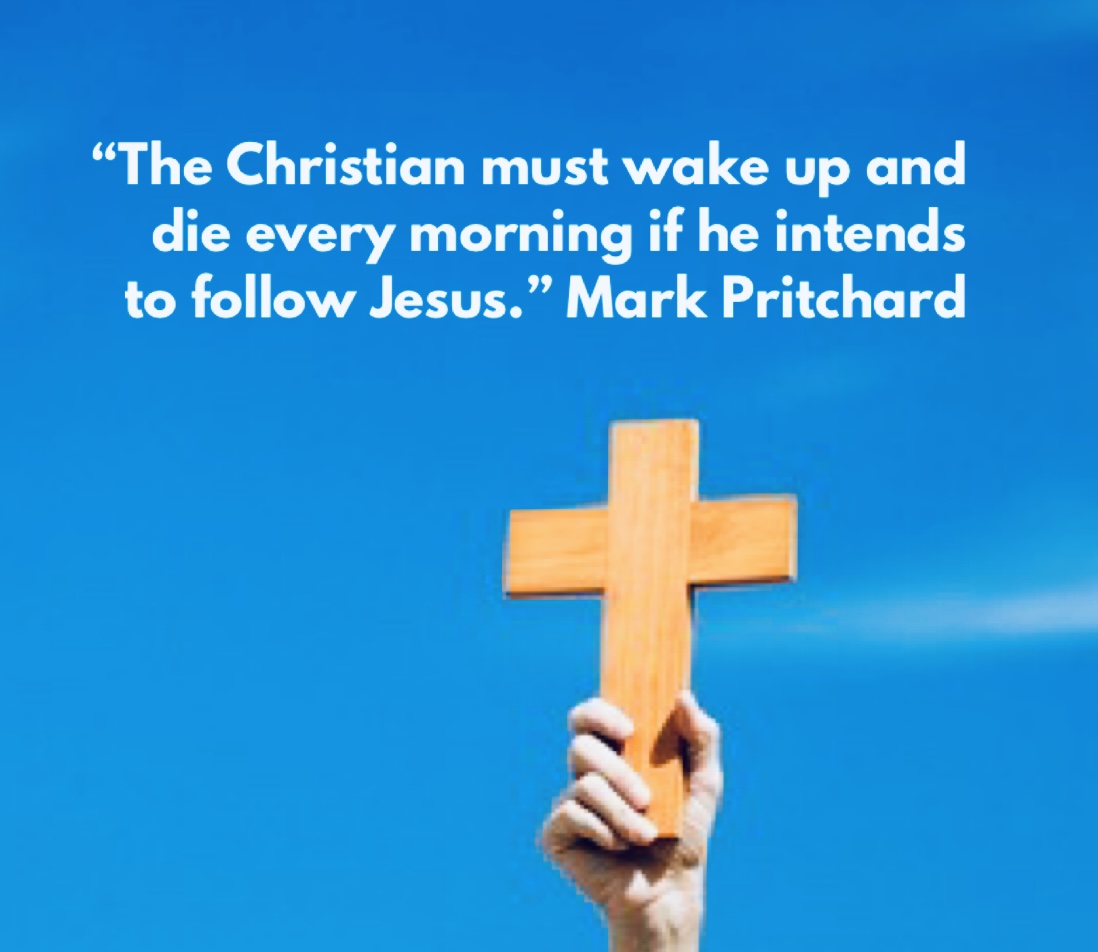 I believe in the perseverance of God and the preservation of the saints. Because God perseveres with us, we are preserved safe through our many trials. Do we persevere? Yes, but only because God first perseveres with us. If he didn't, we never would and never could.