Wrapping Up a Week in the Philippines
---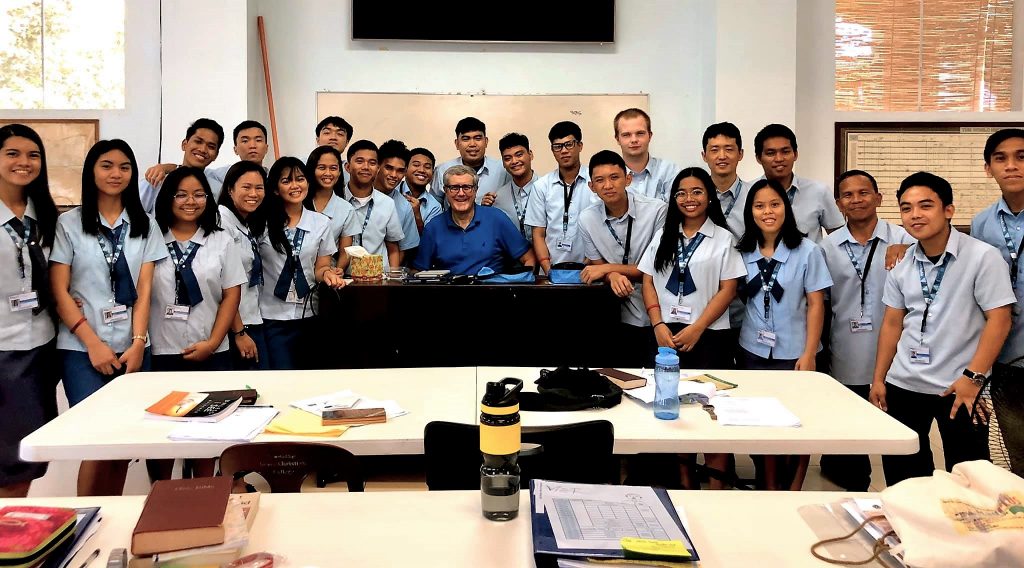 I had the privilege of teaching Daniel to these awesome students at Word of Life Bible Institute in the Philippines. We wrapped up the final session earlier today.
I've enjoyed every moment of my visit to the Philippines. The people are gracious, friendly, and eager to help. I will say this: It's hot over here. The temp has been above 80 every day with high humidity. They told me this is the cooler part of the year.
I had a blast teaching these students. Doing Daniel in four days meant covering a lot of material, including that strange statue in chapter 2 and those 4 creatures in chapter 7 and the "70 weeks" of Daniel 9. But we all hung in there and got it done.
Tomorrow I fly to South Korea where I will teach Joshua next week at the Bible Institute on Jeju Island.
I'm halfway through my trip. Thank you for your prayers.
Do you have any thoughts or questions about this post?