Welcome to Galatians Week!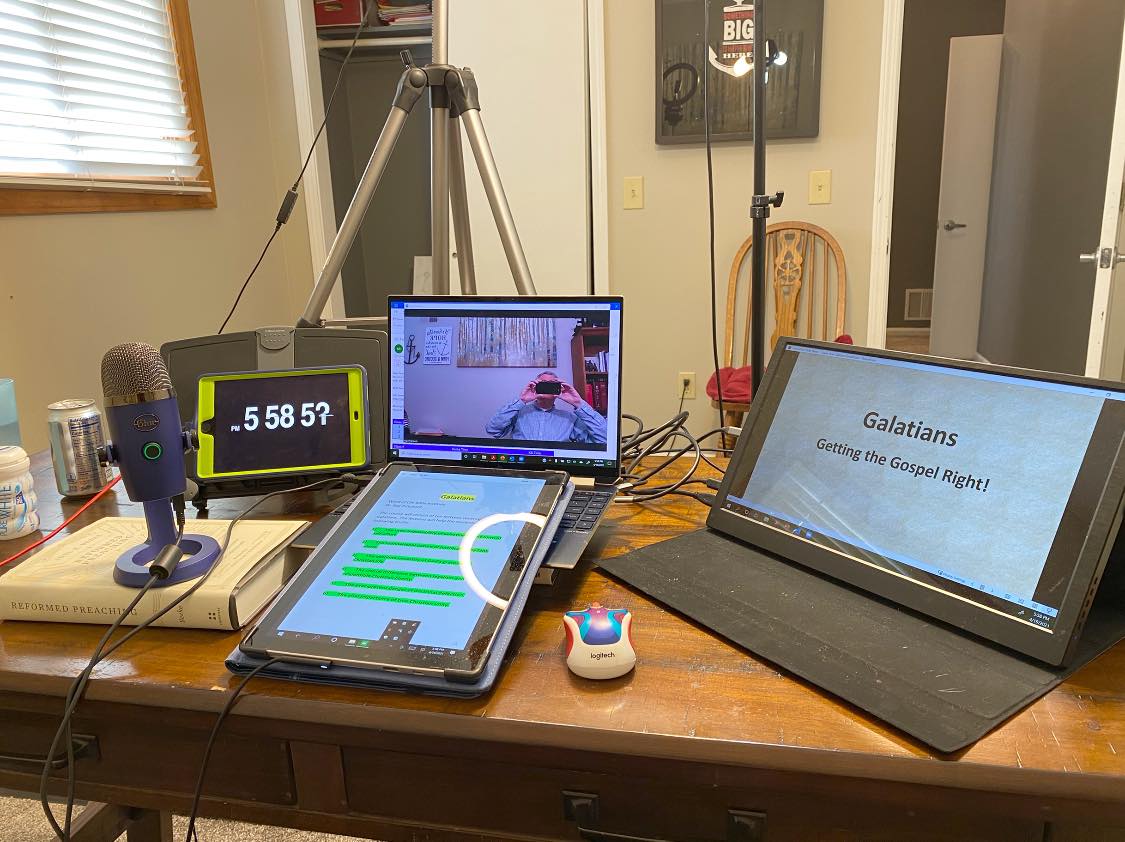 April 25, 2022
---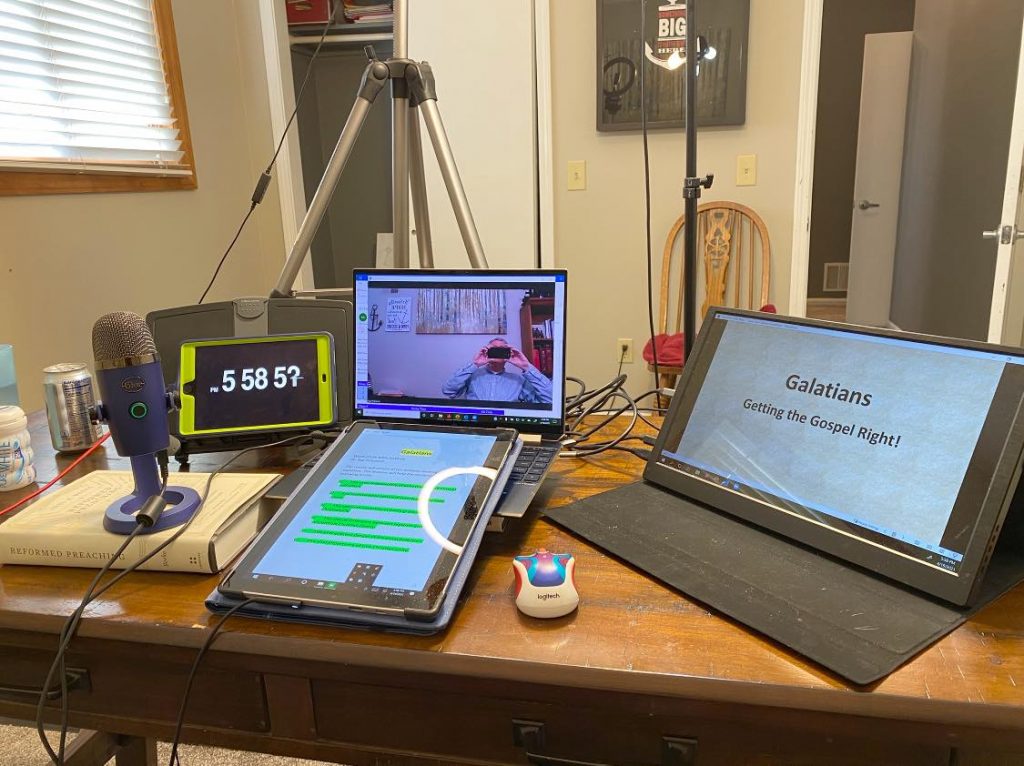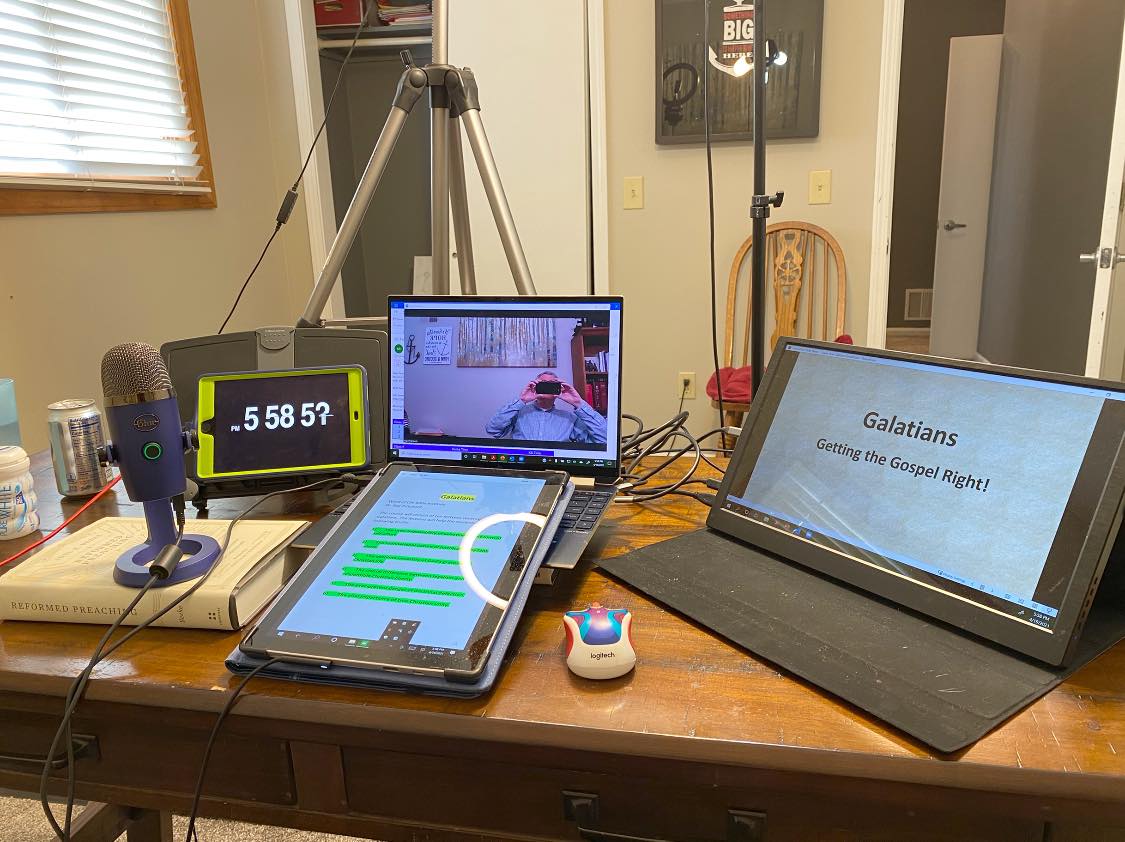 This is Galatians week for me. I'll be teaching it morning and evening Monday-Thursday. You can listen to my lessons on Galatians on American Family Radio 9-10 AM CT: .
I'm also teaching it by Zoom in the evenings to the students at Word of Life Bible Institute, Jeju Island, South Korea.
Pray for me for strength, clarity, and for God's blessings as we study this little "emergency letter" that helps us "get the gospel right." We need this message because the church is always in danger of losing the gospel in every generation.
The picture shows the set-up I use for my Zoom class to WOLBI Jeju.
Do you have any thoughts or questions about this post?