"This Book Showed Me God's Love"
post date: June 6, 2017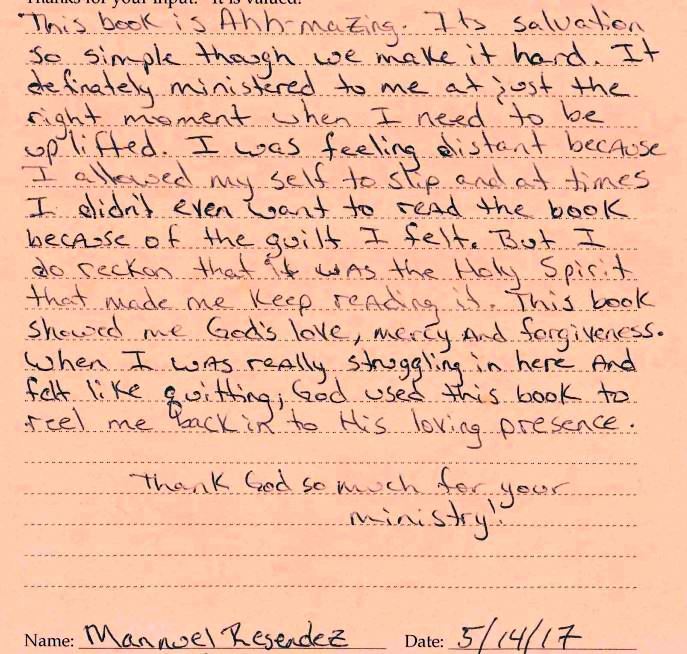 Over the years we have shipped thousands of copies of An Anchor for the Soul to Crossroads Prison Ministries. This week we received this note from a prisoner named Manuel about how God used Anchor to change his life. I thought you might enjoy reading his testimony.In the past 17 years we have given away over 500,000 copies of Anchor to prison ministries, crisis pregnancy centers, military ministries, outlaw biker ministries, rescue missions, and other front line evangelistic ministries. You have made this possible by your love, your prayers, and your gifts.
Comments
Do you have any thoughts or questions about this post? If you have a Facebook account, you may comment below:
Related blog posts

Categories/tags