Revelation Online Class Begins Next Tuesday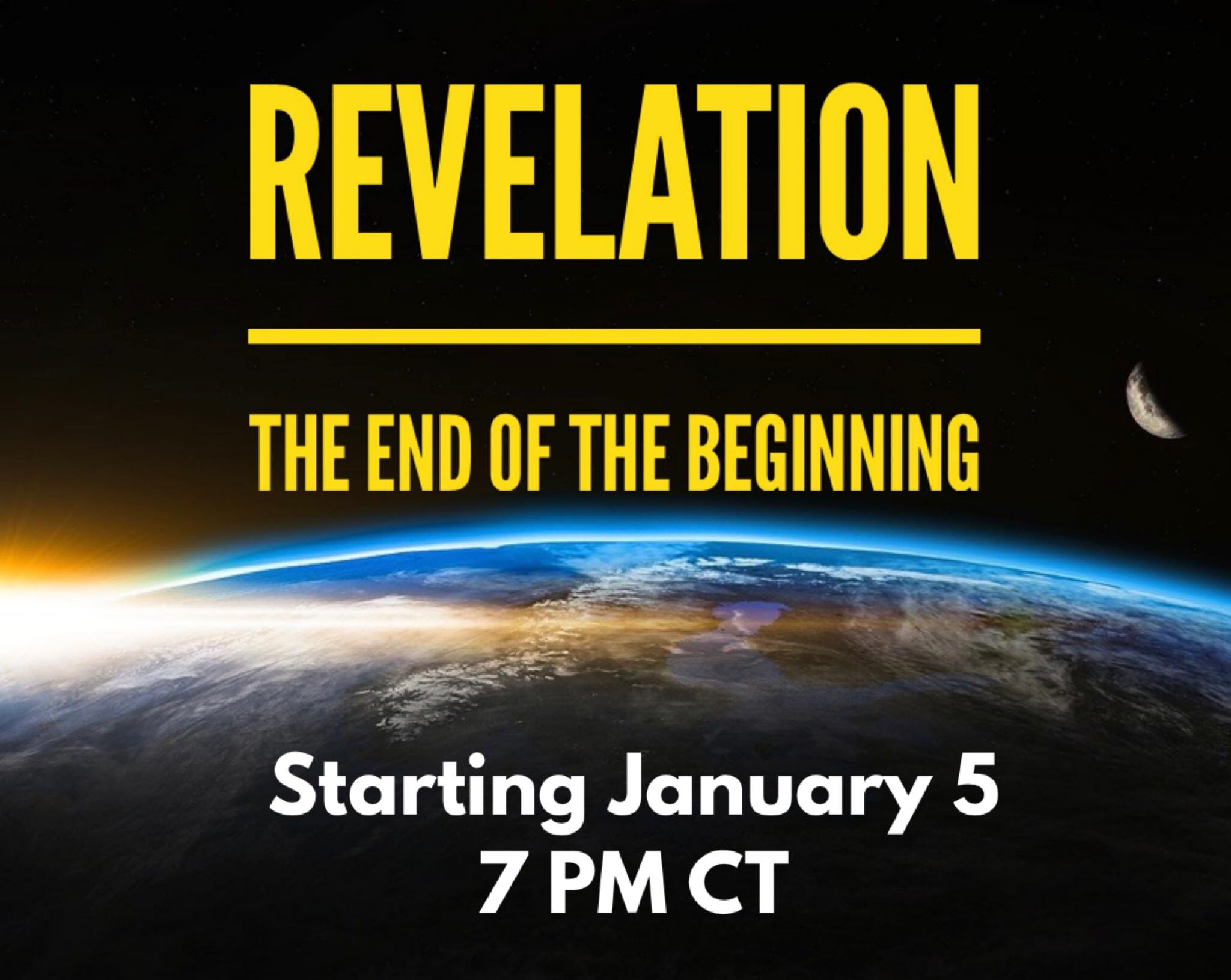 December 30, 2020
---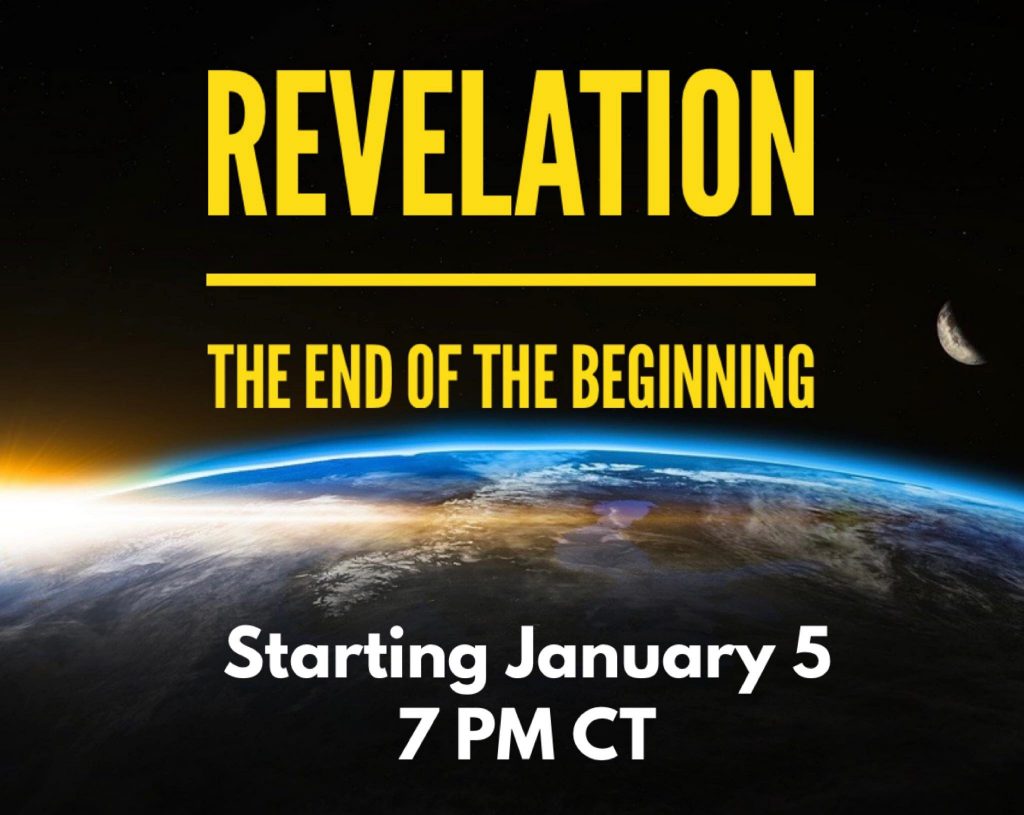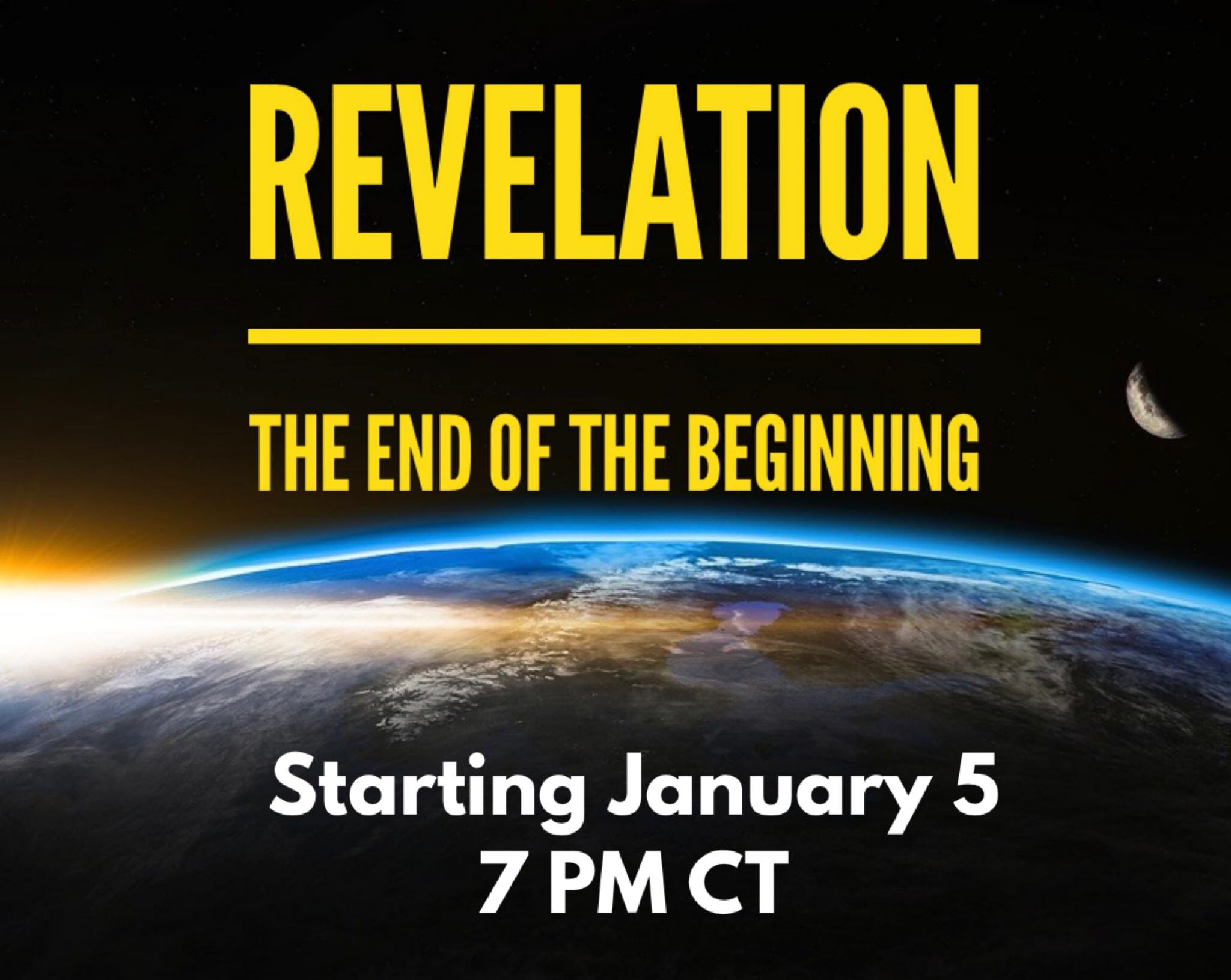 We launch our brand-new online study of Revelation on Tuesday, January 5 at 7 PM Central Time. You can watch it live on the KBM YouTube channel, the KBM Facebook page, or on my Facebook page. We will post the videos on the KBM website (and on Facebook and YouTube) so you can watch them whenever you like.
Here's the outline for the series:
Jan 5    Rev 1               The First Page of the Last Book
Jan 6    Rev 2               Email from Jesus
Jan 7    Rev 3               Church of the Living Dead
Jan 12  Rev 4               The Question You Must Answer
Jan 13 Rev 5                Who Can Open the Scroll?
Jan 14  Rev 6               Approaching Hoofbeats
Jan 19  Rev 7               The Coming Worldwide Revival
Jan 20  Rev 8               Trumpets of Doom
Jan 21  Rev 9               When All Hell Breaks Loose
Jan 26 Rev 10-11         Dateline: Jerusalem
Jan 27  Rev 12             War in Heaven
Jan 28 Rev 13              The Antichrist Rises
Feb 2   Rev 14             Grapes of Wrath
Feb 3   Rev 15-16        The Road to Armageddon
Feb 4   Rev 17             Satan's Bid for One-World Government
Feb 9   Rev 18             Bye-Bye Babylon
Feb 10 Rev 19             When the Man Comes Around
Feb 11 Rev 20             Here Comes the Judge!
Feb 23 Rev 21             No More Tears
Feb 24 Rev 21             The Time is Near
Feb 25 Q&A               Revelation Q&A
You can help us by sharing this on your social media so more people can join us. Between now and next Tuesday, read Revelation 1 and see if you can find the blessing God promises to those who read this book.
See you soon!
Ray Pritchard
Do you have any thoughts or questions about this post?