Pastor Timothy Fung Goes to Heaven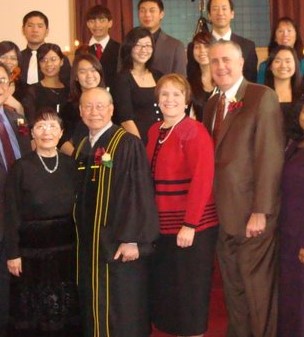 January 15, 2021
---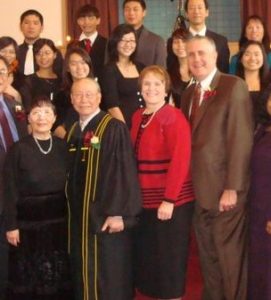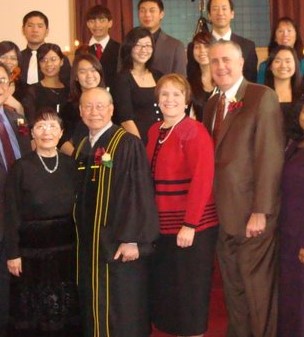 My friend Timothy
Fung
went to heaven yesterday.
It is a mile marker on the road of life that I am writing that sentence a lot more these days. Pastor Timothy died of pneumonia and complications from Covid-19. I don't know how old he was, but when we moved to Oak Park, IL in the fall of 1989, Timothy Fung had been the pastor of the Chinese Bible Church for so many years that he was the dean of pastors in the village.
And that's where my story begins.
When we moved to Oak Park, we knew no one except a few folks on the Pulpit Committee of Calvary Memorial Church. I didn't know anyone outside the church, and I certainly had no connections with other pastors.
There was no reason for Pastor Timothy to take an interest in the new kid who moved up from Texas, but he did. He was the first pastor I met after I got settled. From the first moment, we hit it off. He became a friend in those early days when I was felt entirely like a fish out of water.
Fast forward a few years to the time when God gave us a vision to start Oak Park Christian Academy. Timothy came to the first pastors' breakfast and gave us his full support.
I remember one evening when he and Bea invited us to their home where he took out some paint brushes and drew ancient Chinese symbols that corresponded with stories in the Bible.
I never saw him without a smile on his face and an encouraging word.
When our time in Oak Park came to an end, He and his wife Bea came by to say farewell. When we started Keep Believing Ministries, he agreed to join our Board of Reference, where he served from the first day until now.
Now he has gone to heaven.
This picture was taken in 2008 when I spoke for an anniversary service at the Chinese Bible Church in Oak Park. Left to right in the front row: Bea, Timothy, Marlene and me.
As you move along life's journey, you try to remember the people who befriended you in the early days. That's what Timothy Fung did. He befriended me when there was no reason except for the kindness of his heart.
I am glad to honor his memory and thank him for his friendship. We extend our deepest sympathy to Bea and to their children and grandchildren.
Rest well, Pastor Timothy. It won't be long until we see you again.
Do you have any thoughts or questions about this post?