Nine Advent Devotionals You Can Download for Free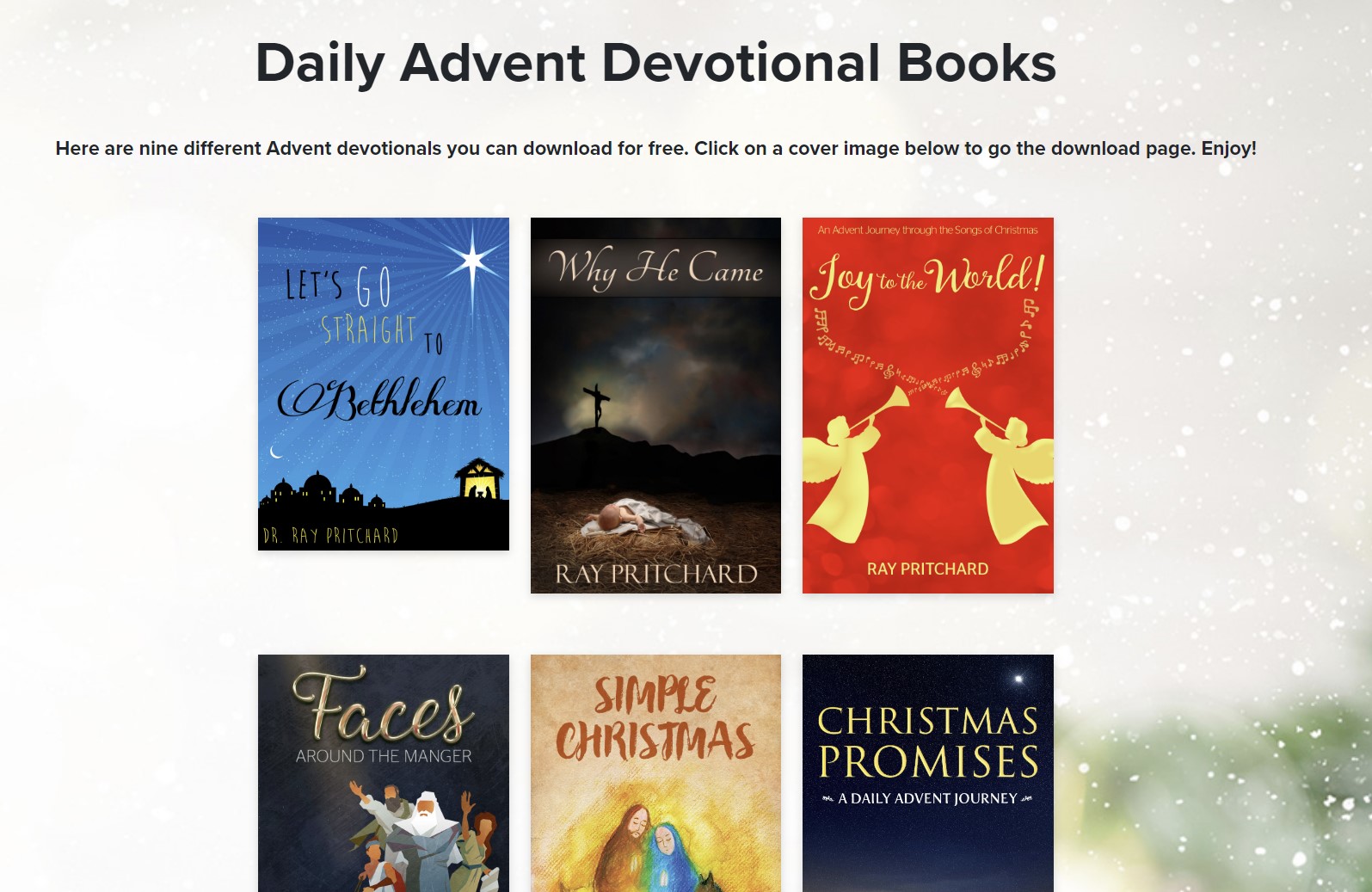 November 14, 2022
---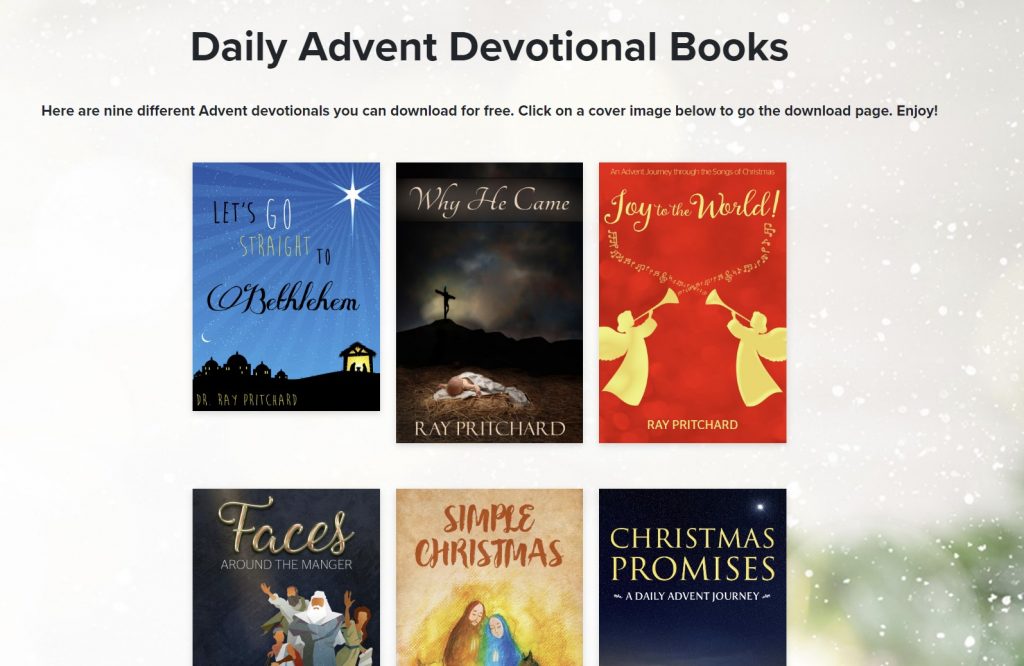 So what are you doing for Advent this year?
For the last nine years we have offered a new Advent devotional to use during December.
This year we're doing something different.
We've put together a page with all nine Advent devotionals.
We invite you to check out the page and download as many as you like. There is no charge for the ebooks. It's all free.
You can download the ebooks and use them in your personal or family devotions during December. This is a wonderful way to prepare your heart to celebrate the birth of our Lord.
Enjoy!
Do you have any thoughts or questions about this post?