Next Tuesday: Q&A With Pastor Ray!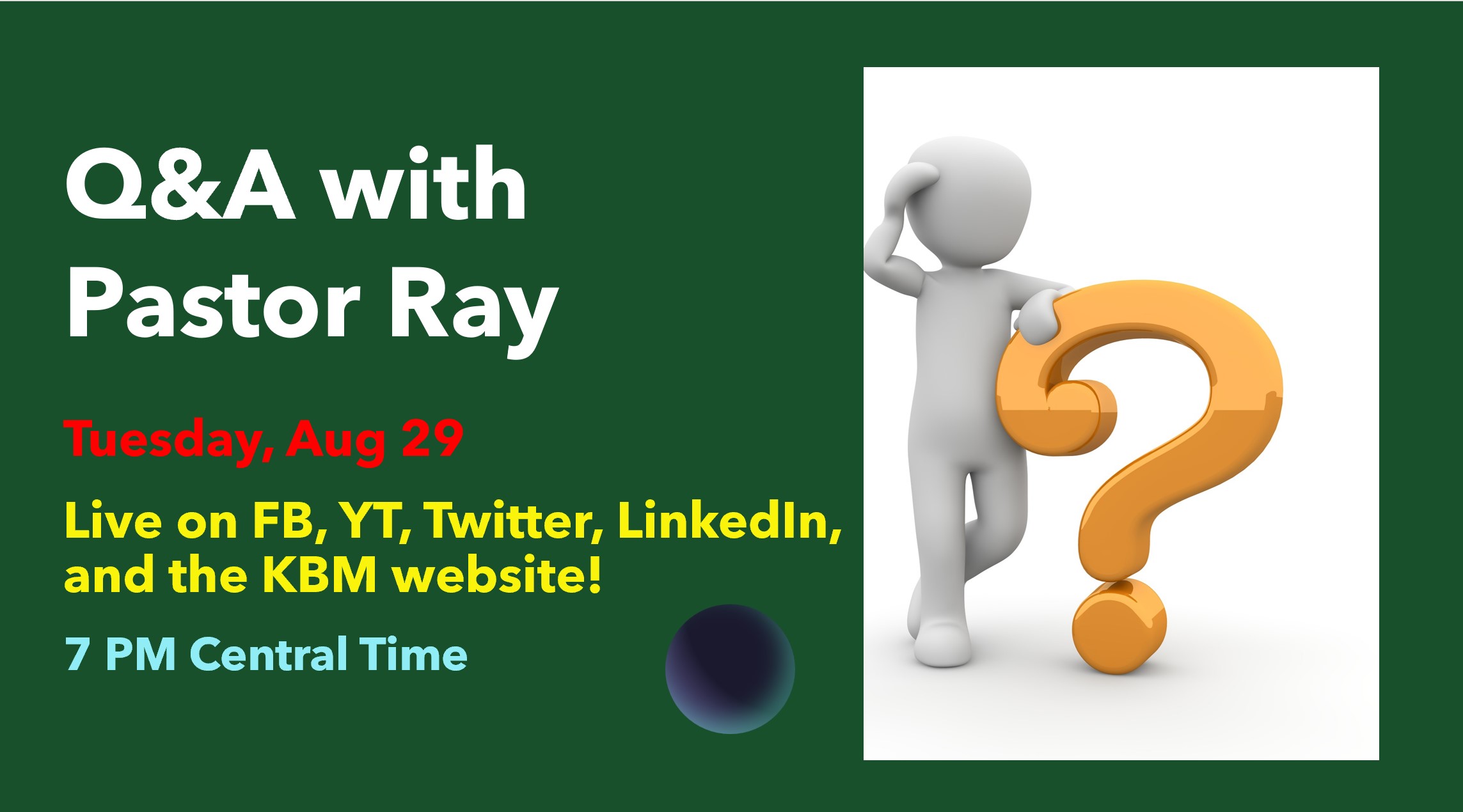 August 23, 2023
---
Live Q&A with Pastor Ray next Tuesday night!
We'll take questions based on the Bible reading for July and August. That covers Acts, Ezra, Nehemiah, Romans, Job, Proverbs, Esther, 1 Corinthians, and Proverbs.
Send your questions to ray@keepbelieving.com.
See you next Tuesday night at 7 PM CT!
Do you have any thoughts or questions about this post?