"Last-Minute Questions": New Holy Week Series on AFR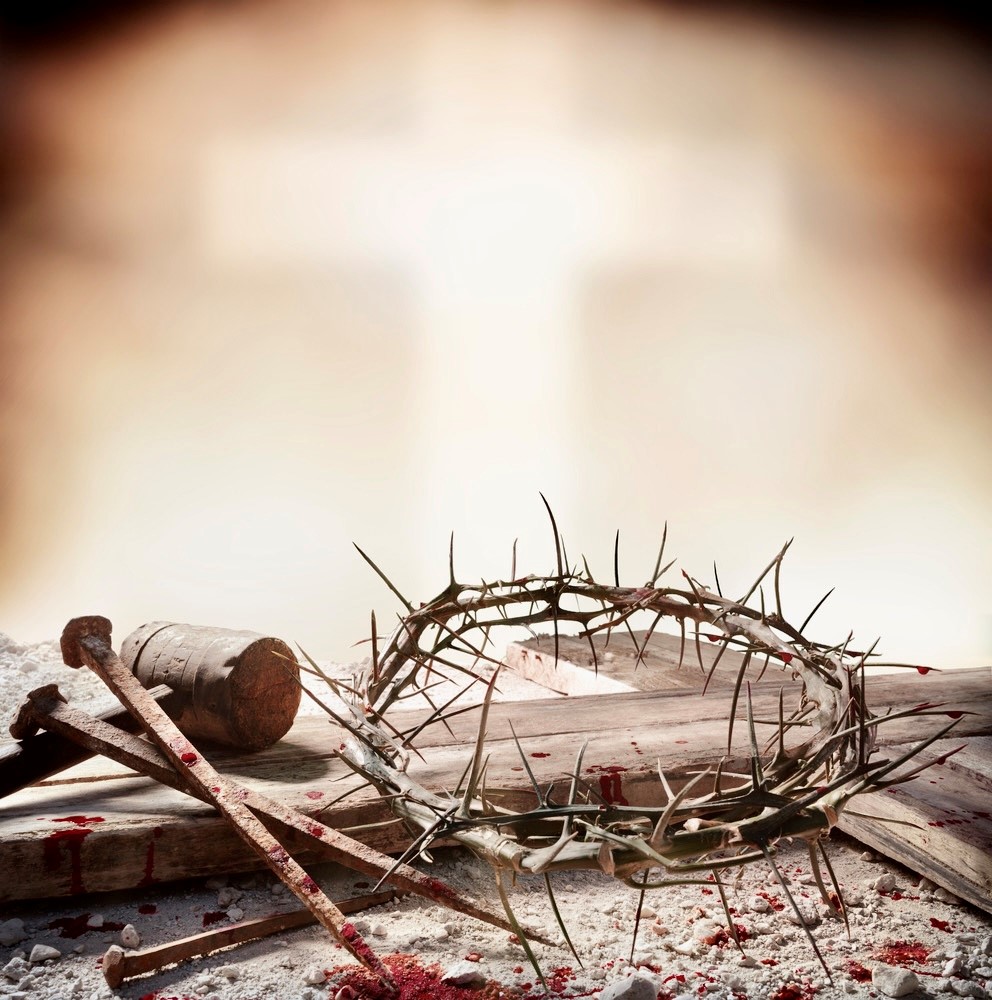 April 8, 2022
---
Check out this one-minute video introducing a brand-new Holy Week series on American Family Radio called "Last-Minute Questions."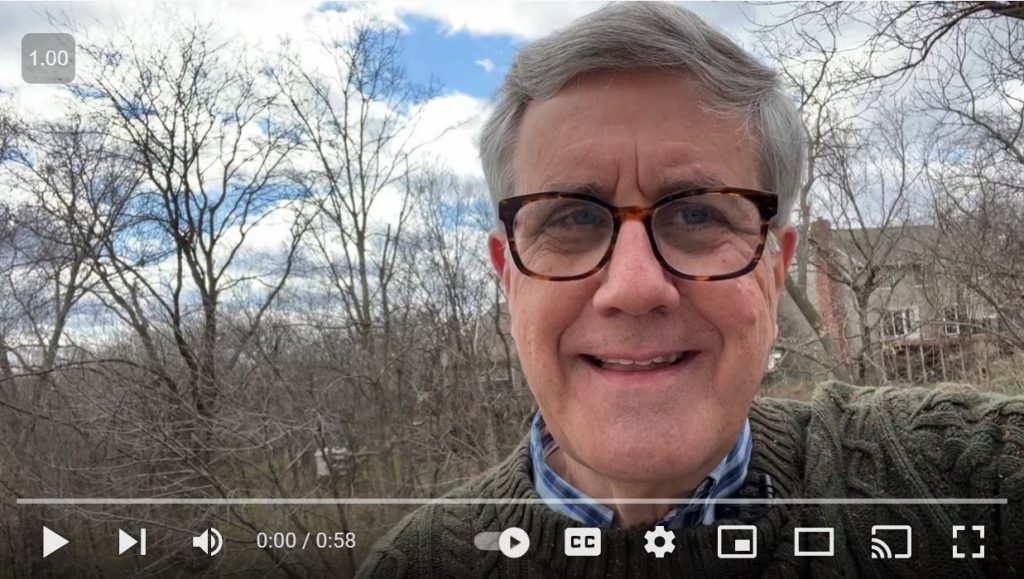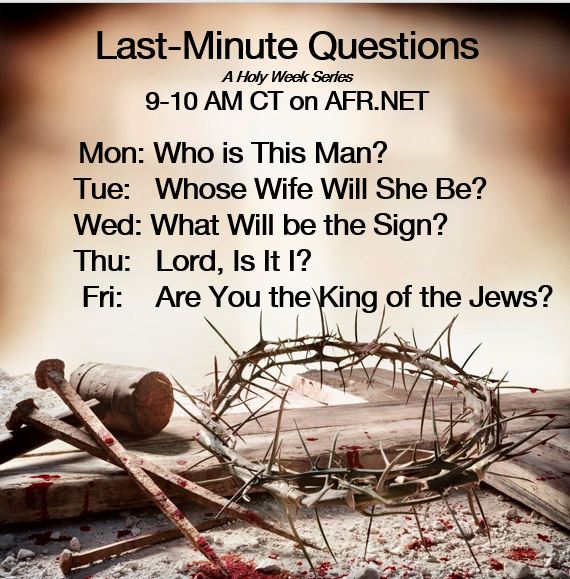 This new series airs 9-10 AM CT on American Family Radio. We're going to look at questions people asked during Jesus' final week:
Monday: Who is This Man?
Tuesday: Whose Wife Will She Be?
Wednesday: What Will Be the Sign of Your Coming?
Thursday: Lord, Is It I?
Friday: Are You the King of the Jews?
You can listen live on AFR.NET, or you can download the podcast and listen any time you like.
Join us as we journey through Holy Week together!
Ray Pritchard
Do you have any thoughts or questions about this post?