J-Cat Meets Jesus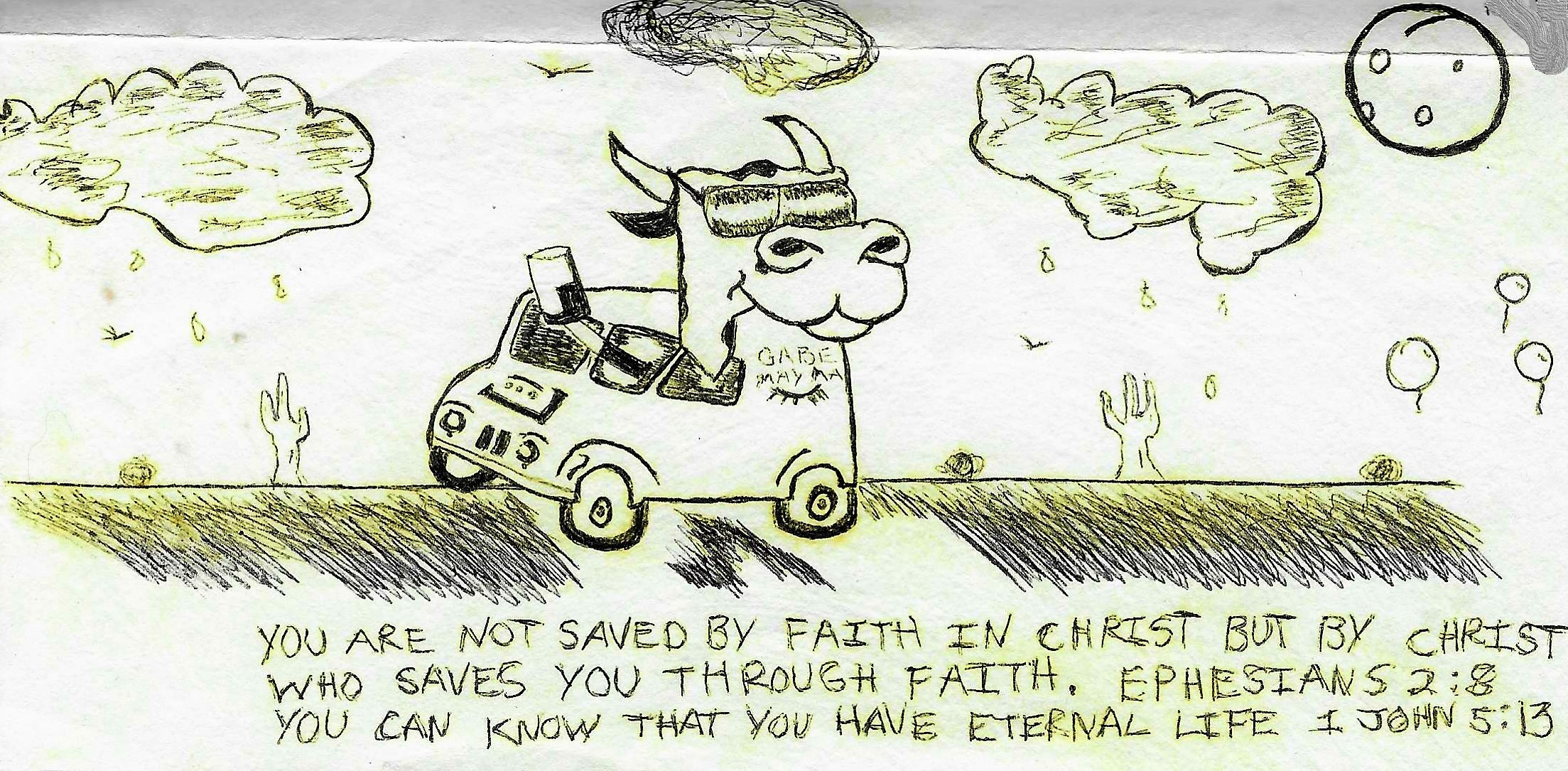 June 10, 2021
---
Recently we received a prisoner letter from a man called "J-Cat." He wrote because he had read An Anchor for the Soul. Here is part of what he wrote:
Dear Ray Church Man!
Wow, man! I just finished reading An Anchor for the Soul. Wow, it was so real. I myself had read the Bible a few times in the past, but never really got it. You show in an easy way how God loves us and will always help us toward holy righteousness! I myself work on staying sober and off the juices when I get out of prison.
Then he added:
I drew you a picture so stay cool man.
Yours truly,
J-Cat
I love the drawing because it means J-Cat got the main message of Anchor. It's Christ who saves us, and when he does, we can know we have eternal life.
Would you join me in praying for J-Cat and for thousands of other prisoners who are reading An Anchor for the Soul. Your prayers and your support make it possible for us to reach men and women across America who need to know Jesus.
Thanks for your love, your prayers, and your support.
Ray Pritchard
Do you have any thoughts or questions about this post?