Good Words for Today: February 12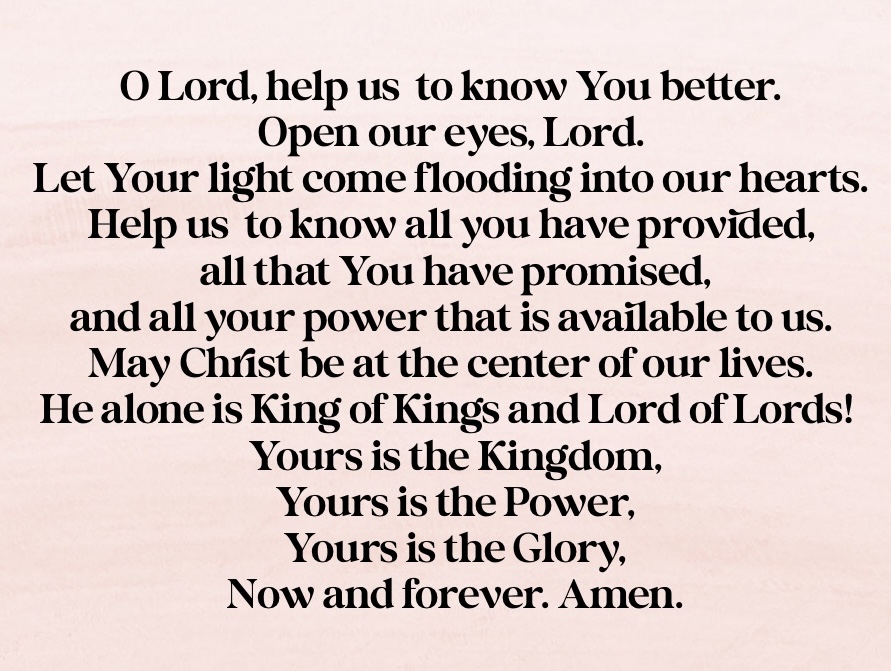 O Lord, help us  to know You better.

Open our eyes, Lord. Let Your light come flooding into our hearts. Help us  to know all you have provided,    all that You have promised, and    all your power that is available to us. May Christ be at the center of our lives. He alone is King of Kings and Lord of Lords!  Yours is the Kingdom, Yours is the Power, Yours is the Glory, Now and forever. Amen.
February 12, 2023
Do you have any thoughts or questions about this post?