Good News on Our Year-End Need!
---
I want to share some good news on the financial front. A few weeks ago we sent a letter to our mailing list. At that time we needed $36,400 to finish the year in the black.
Because of the generosity of friends like you, that need dropped to $32,000 and then to $18,000. As of today, our year-end need stands at $11,000.
Would you do two things for us?
1) Read the letter.
2) Pray with us that our remaining need could be met.
Marlene and I have made a special gift to Keep Believing Ministries to help reach the goal. We are grateful to friends in many places who support this ministry.
You can make a donation by mailing a check to:
Keep Believing Ministries
P. O. Box 257
Elmhurst, IL 60126
Or you can give online by going to our Donate page.   
Thanks for your love, your prayers, and your support!
Ray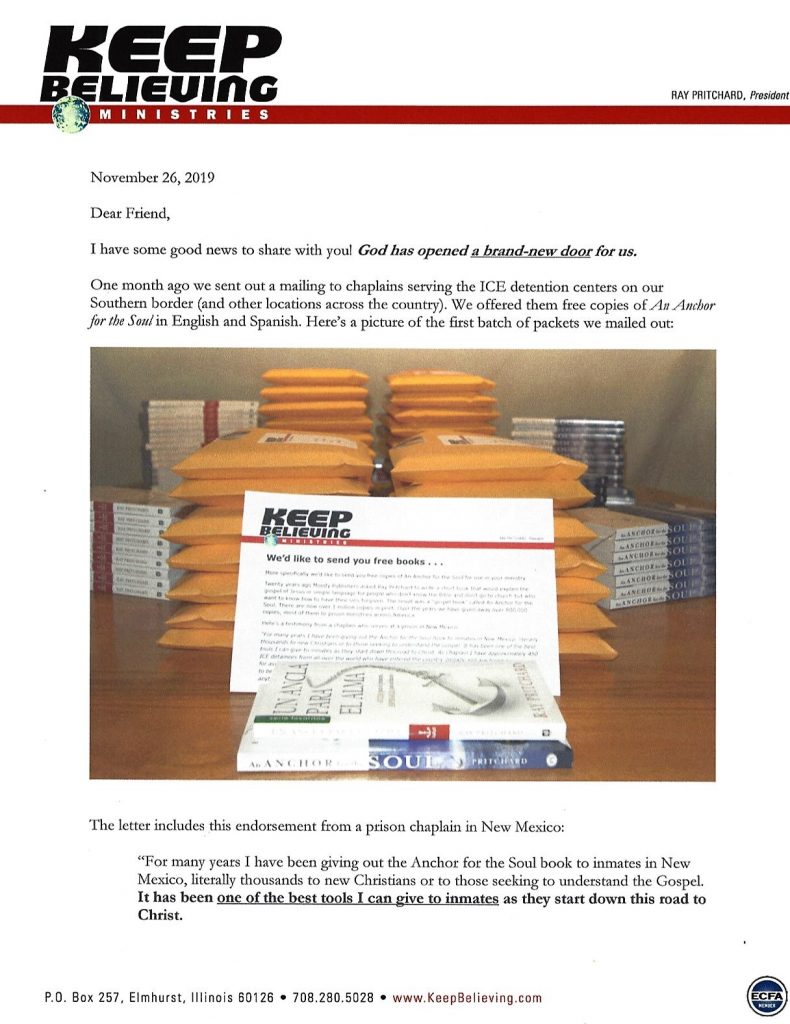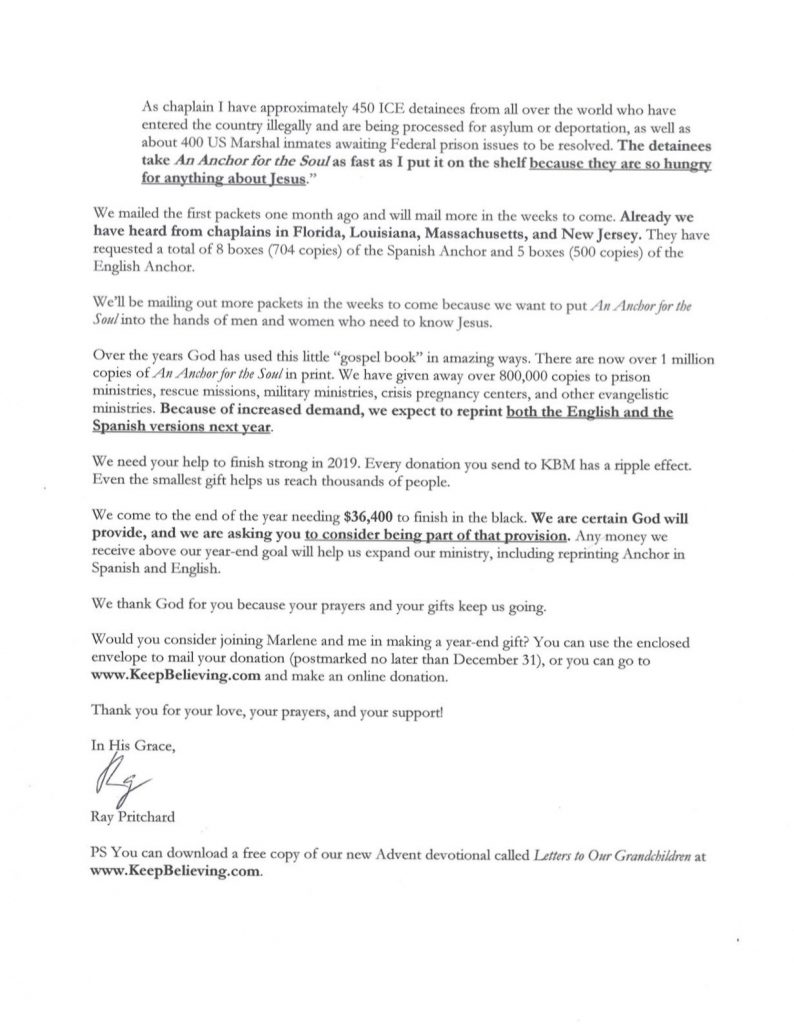 Do you have any thoughts or questions about this post?