Galatians Class Begins May 18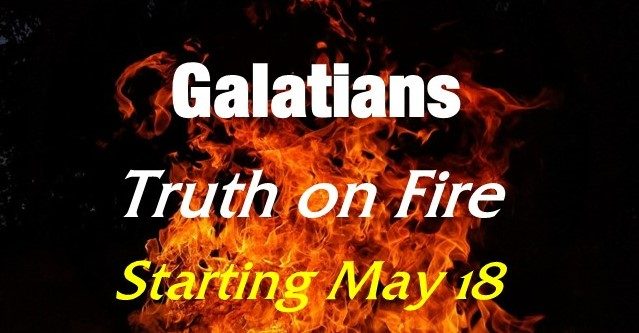 May 13, 2021
---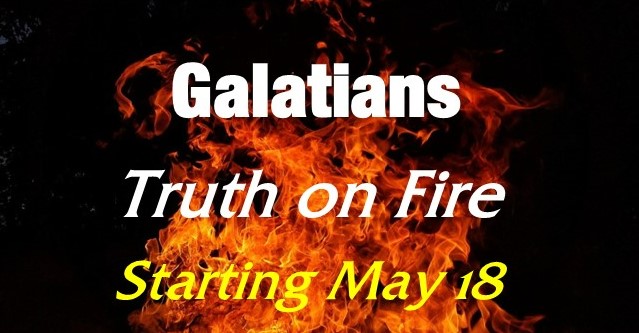 Let's study Galatians!
On May 18 we're launching a new online series called Galatians: Truth on Fire. As before, I'll teach Tuesday-Wednesday-Thursday at 7 PM CT. Here's the outline:
May 18 No Other Gospel (1:1-10)
May 19 How a Terrorist Became an Evangelist (1:11-24)
May 20 Don't Let the Bad Guys Win (2:1-10)
May 25 Bad Manners at the Dinner Table (2:11-21)
May 26 How God Saves Sinners (3:1-14)
May 27 Born Free! (3:15-29)
June 1 No Turning Back (4:1-11)
June 2 A Tale of Two Women (4:12-31)
June 3 Freedom Isn't Free (5:1-12)
June 8 Full Speed Ahead One Step at a Time (5:13-26)
June 9 The Law of the Harvest (6:1-10)
June 10 Branded for Christ (6:11-18)
You can watch the classes live in three different locations:
The KBM Facebook page
My personal Facebook page
The KBM YouTube channel
We will post the sessions at all three locations plus the KBM website so you can watch them at your convenience.
See you next Tuesday night!
Ray Pritchard
Do you have any thoughts or questions about this post?