"Ephesians: Jesus Changes Everything" Begins January 11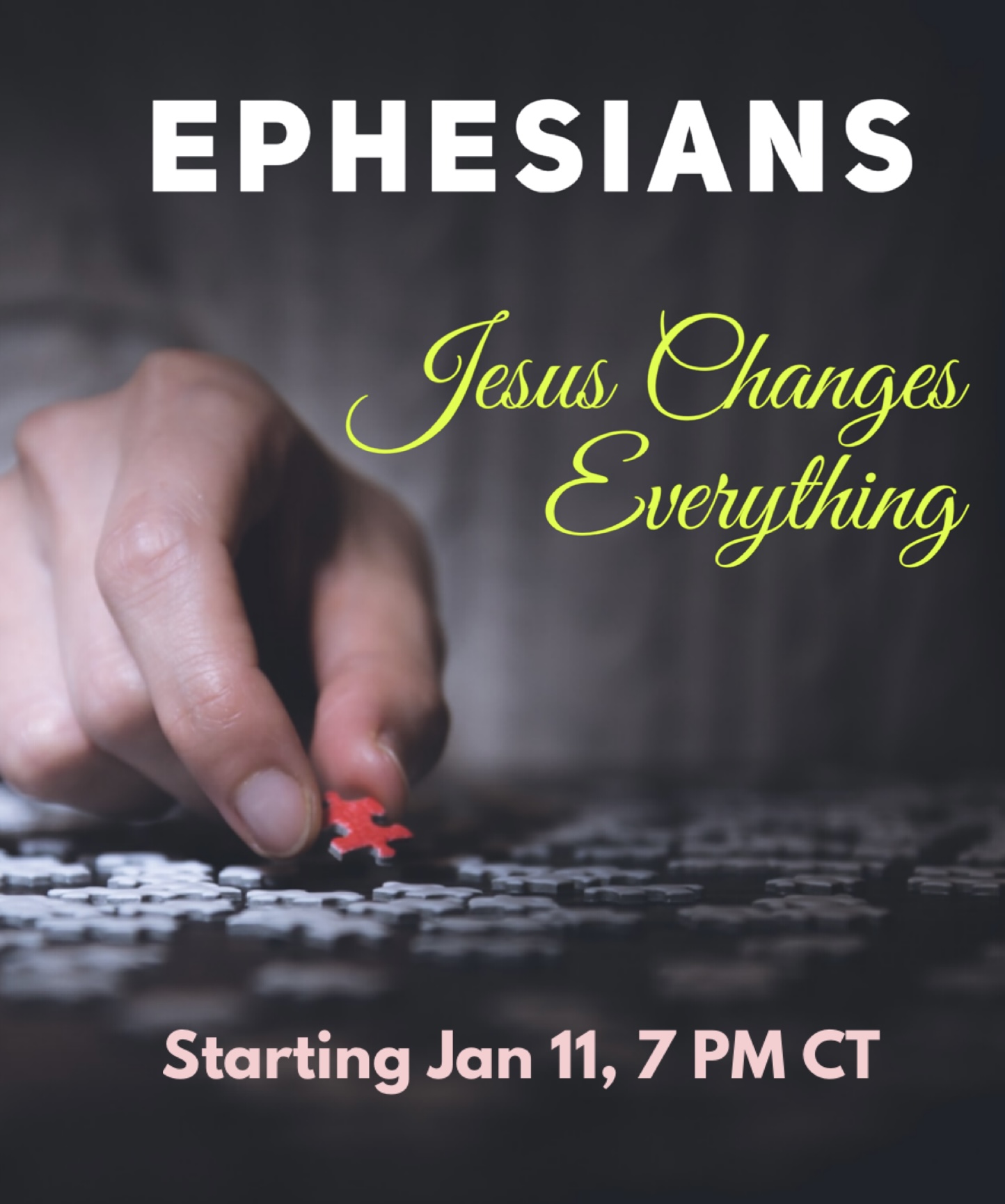 December 29, 2021
---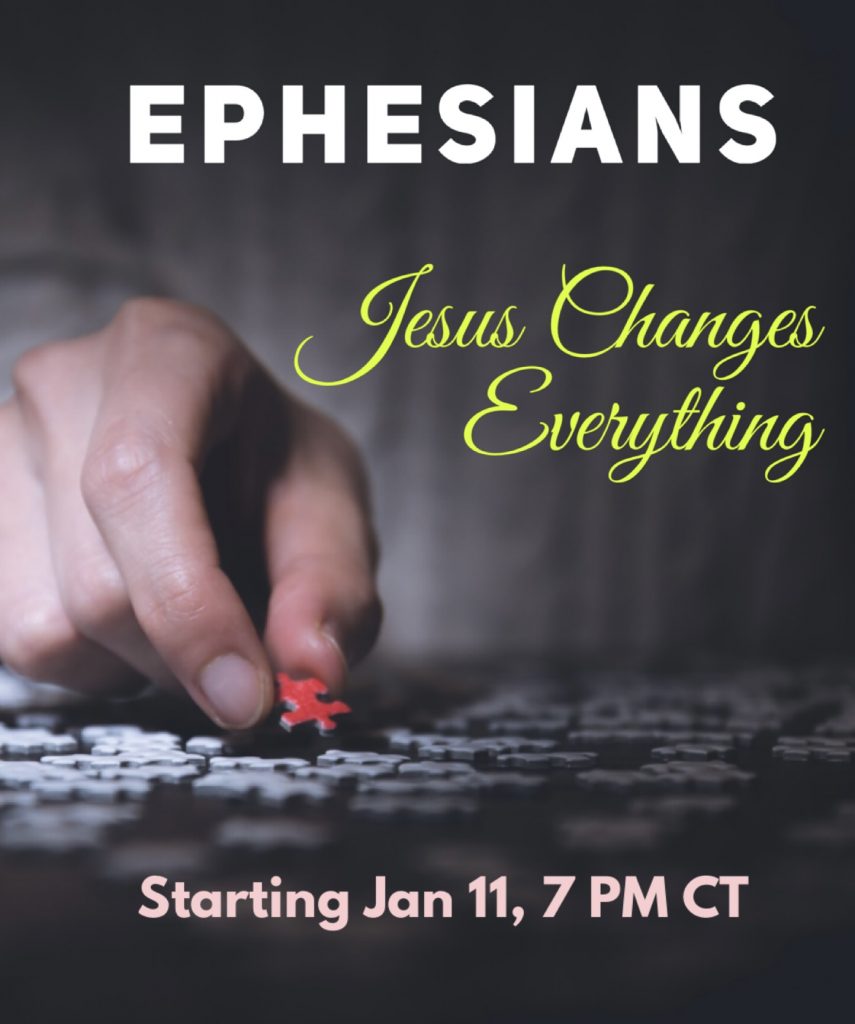 Let's study Ephesians!
On January 11 we're launching a new 12-lesson online series called Ephesians: Jesus Changes Everything. I'll  teach Tuesday-Wednesday-Thursday at 7 PM CT. The course is free. You can watch it live at any of these websites:
We will archive all the lessons so you can watch them any time you like.
I hope will join us as we journey through Ephesians starting Tuesday, January 11.
Do you have any thoughts or questions about this post?