Don't Miss the Q&A with Pastor Ray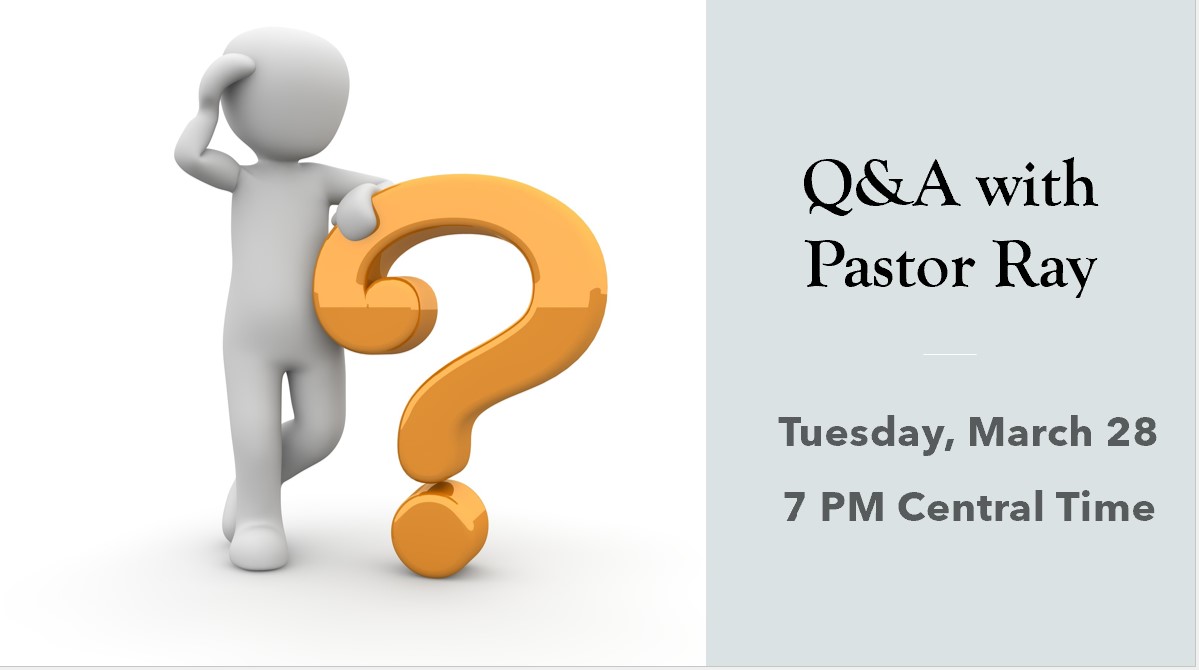 March 22, 2023
---
It's time for the March Q&A with Pastor Ray. We'll do it live on Tuesday, March 28, 7 PM Central Time.
I'll be answering questions based on the Bible reading for the month of March. That means the questions come from Deuteronomy, Joshua, Judges, Psalms, and the gospel of Mark.
Send your questions in by email, text, or in the Comments section of Facebook, YouTube, or Rumble.
See you next Tuesday at 7 PM Central Time. Live on Facebook, the KBM YouTube channel, and the Keep Believing website.
Do you have any thoughts or questions about this post?