Check Out My Latest Book: "Next Man Up"
---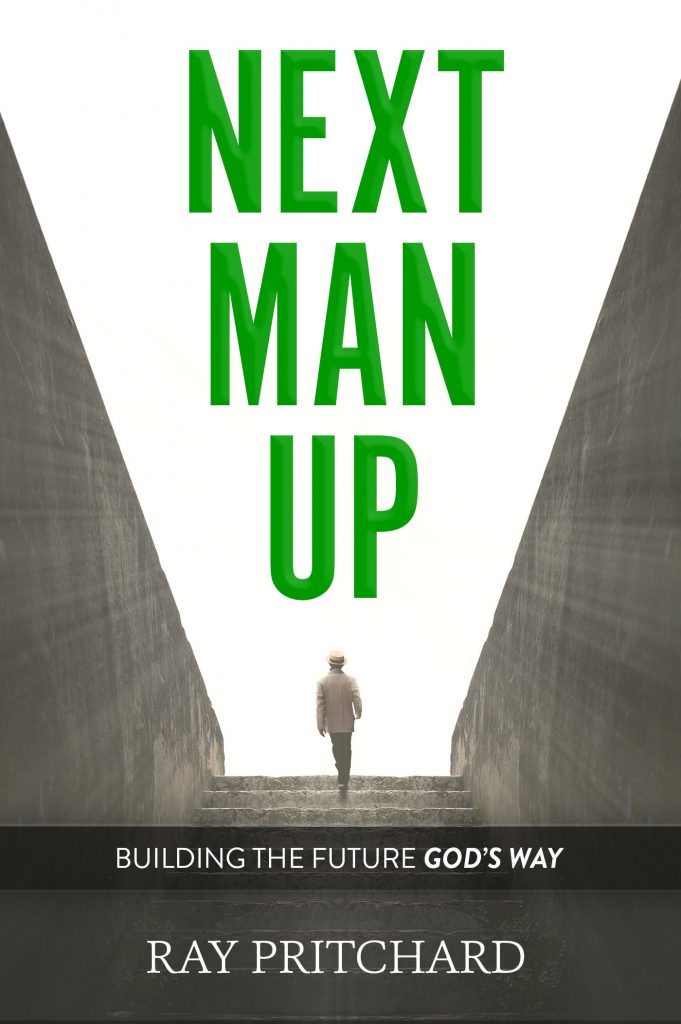 Check out my latest book! Next Man Up explores the life of Joshua to show us how God can use anyone. We need this book because you never know when you will be the "next man up." Here's the Introduction:
Football coaches love to say, "Next man up!"

It means two things: First, something has happened unexpectedly. A player has gotten hurt or has been ejected or the player needs to be replaced. Second, whoever is playing second team has suddenly been promoted.

That's the story of Joshua. When Moses died, he suddenly became God's "next man up." Ready or not, God said, "Joshua, get your helmet on and get in the game." Even though he had been preparing for years, it wasn't easy to follow in the footsteps of a man like Moses.

We all wonder what will happen when the leaders we trust are no longer on the scene. That's the situation we encounter as the book of Joshua begins. It's no wonder that God had to repeatedly tell Joshua to "Fear not!"

Who wouldn't be afraid in that situation? But Joshua found a way to confront his fear and replace it with bedrock faith in God.
Joshua was a big risk taker for God.

He wasn't afraid to look foolish in the eyes of his countrymen.
His best moments are the stuff of legend, especially those seven days when the people marched around Jericho and "the walls came a-tumblin' down."

Step by step we will follow the story as Joshua leads his people into the Promised Land. From his story we will discover how to build the future God's way.

If you're facing an impossible situation, this book is for you.
If you're tired of the status quo, this book is for you.
If you're ready to seize the day for God, this book is for you.

Mostly, this book is for ordinary Christians (that's all of us!) who long to see God work in extraordinary ways. As we journey with Joshua, we'll learn how to fight and win the battles of life.

Sooner or later we're going to come up against the raging waters of the Jordan River or the high walls of Jericho. From those ancient stories, we'll discover how to live victoriously in the 21st century.

Be encouraged. God has something special in mind for you as you read this book. As we study Joshua together, our faith will grow, and we'll be changed for the better. In the end, we'll become more like Jesus.
If you're ready, lets enter a time machine and go back thirty-four centuries to a spot a few miles east of the Jordan River. Let's listen in as God chooses his "next man up."

Enter Joshua, a man who will build the future God's way. Hang on because his story is about to change your life.
It's available in a print version or as an ebook. The ebook version will be available for FREE download Jan 29-Feb 2.
This would be a terrific gift for someone who needs some encouragement.
Order your copy of Next Man Up now!
P.S. Click here sign up for the free email sermons.
Do you have any thoughts or questions about this post?