B is for Bethlehem (Day 2 of Advent Alphabet)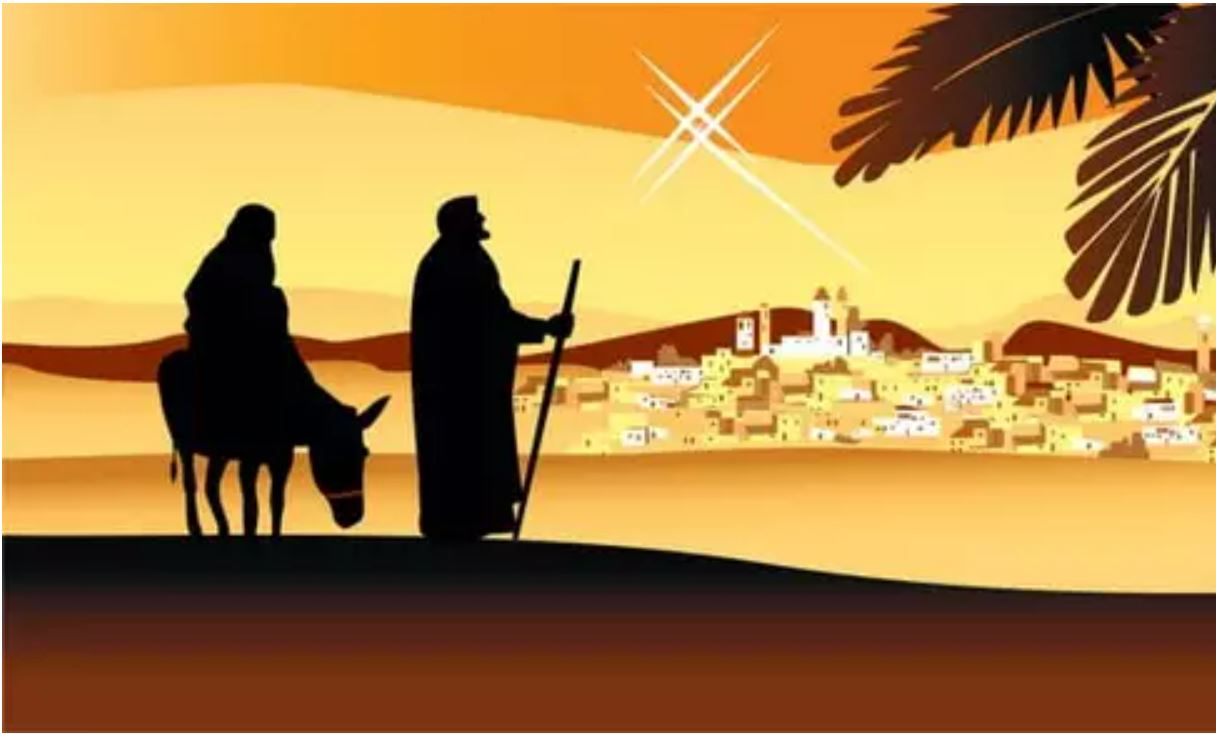 December 2, 2021
---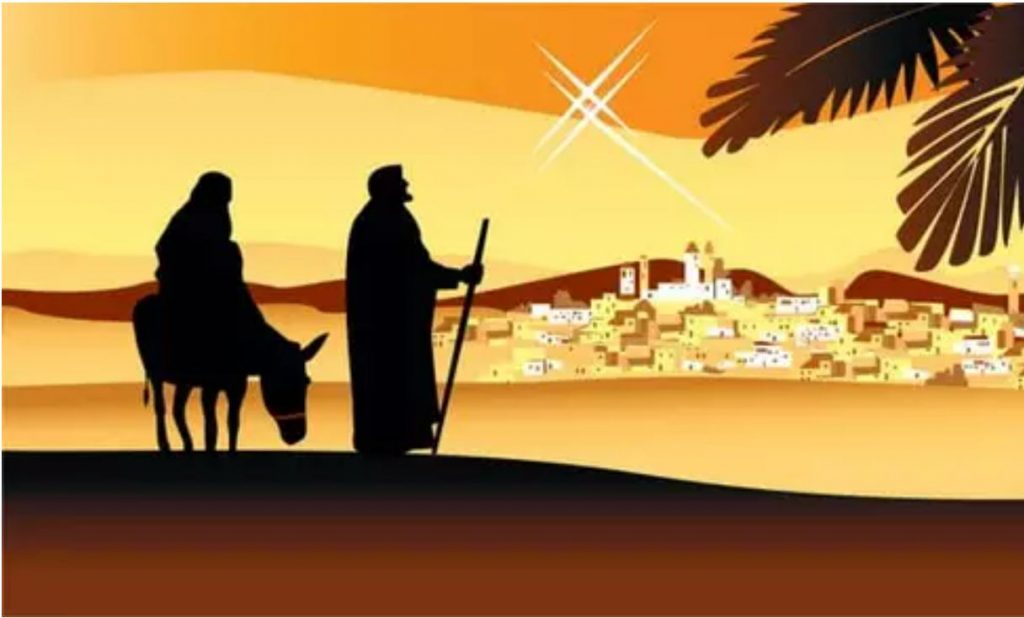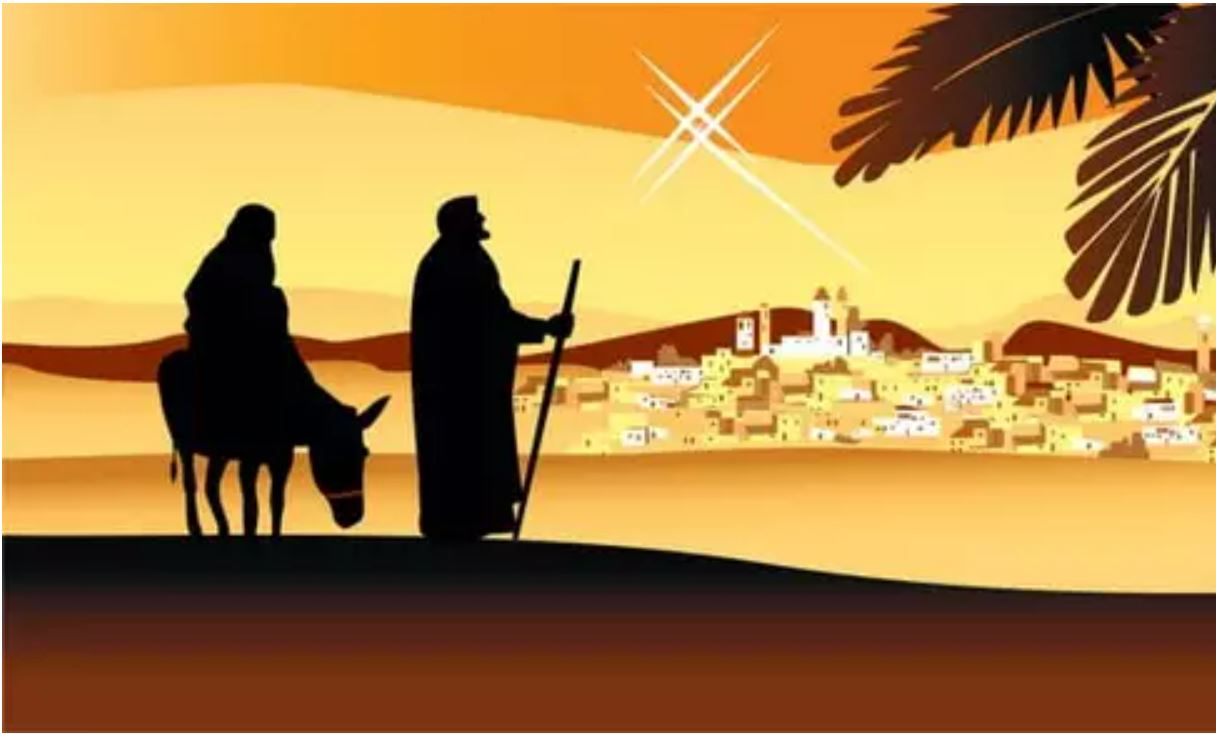 "Joseph also went up from Galilee, from the town of Nazareth, to Judea, to the city of David, which is called Bethlehem, because he was of the house and lineage of David" (Luke 2:4).
"O little town of Bethlehem, how still we see thee lie."
It's a perfect description.
A more out-of-the-way town could hardly be found in Judea. Bethlehem had only one claim to fame. A thousand years earlier David had been born there. He had been a shepherd on the hills outside the village. If there had been a Chamber of Commerce, they would have put up a billboard: "Welcome to Bethlehem—Home of King David." But they didn't have to do that because all the Jews knew a prophet named Micah had predicted the Messiah would one day be born in Bethlehem (Micah 5:2).
It's not a likely place for the birth of the Son of God.
We would probably choose Rome or Athens.
That would make more sense.
But God chose an out-of-the-way village in a forgotten corner of the Roman Empire.
That's where it all started.
Somewhere I ran across this statement: God declared war at Bethlehem.
That's hardly the way we think of it, but it is not unbiblical. Ever since Eden, a battle has been raging between God and Satan for control of planet earth. When Adam and Eve sinned, Satan struck a blow for evil. All the pain and suffering we see around us–every bit of it–can be traced back to that fateful moment in the Garden of Eden. Since then, the armies of evil have been on the march in every generation. They have landed wave after wave of soldiers on beachheads around the world. There are times when it seems as if the battle is over and evil will reign forever.
But if Christmas means anything, it is this: God wins in the end. At Bethlehem he launched a mighty counteroffensive that continues to this very day. It started with a tiny baby boy named Jesus, born in a scandalous way, in a barn, to teenagers who were homeless and alone. The world had no idea what God was up to. Only in retrospect do we understand.
The familiar words of Phillips Brooks are a delight at this point:
How silently, how silently, the wondrous gift is given.
So God imparts to human hearts the blessings of his heaven.
No ear may hear his coming but in this world of sin,
Where meek souls will receive him still, the dear enters in.
So he does! May that be your experience this Christmas season.
My God, you choose the weak things of the world to confound the mighty. Teach me to trust you and not in my own strength or wisdom. Help me to live for your glory alone. Amen.
Musical bonus: After visiting the Holy Land in 1865, Pastor Phillips Brooks wrote a poem about Christmas Eve in Bethlehem. Several years later, his organist composed a tune to go with the poem. Let's listen as BeBe Winans sings a soulful arrangement of O Little Town of Bethlehem.
Do you have any thoughts or questions about this post?