Anchors Shipping to ICE Chaplains Across America
---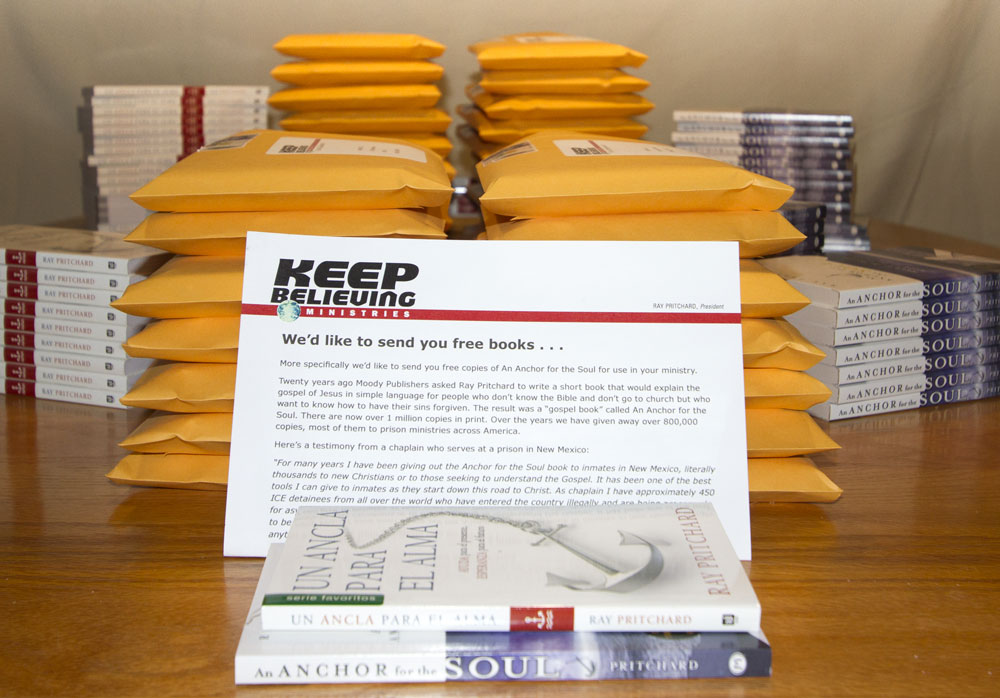 In early November we began mailing copies of An Anchor for the Soul to chaplains serving in ICE detention centers across America. So far we have received requests for books from chaplains in Florida, Massachusetts, Louisiana, New Jersey, Michigan, Ohio, New York, and Arizona.
The totals are as follows:
14 cases of English Anchor=1400 copies
14 cases of Spanish Anchor=1232 copies
On Wednesday I received a call from a chaplain in Arizona who told me he had 1200 prisoners under his care. He had read the English version and had someone else read the Spanish version. He wanted to know how quickly we could send him 2 cases of English and 2 cases of Spanish Anchors because he wants to help the prisoners find Jesus. We will ship the books to him in the next few days.
We will be mailing to more ICE chaplains in the days to come, but I wanted you to know the early results of our campaign. We want to put An Anchor for the Soul into the hands of men and women who need to know Jesus.
If you would like to help defray the costs of shipping the books, you can use our online donation page.
Or you can mail a check to:
Keep Believing Ministries
P. O,. Box 257
Elmhurst, IL 60126
Thank you for your love, your prayers, and your support!
Ray Pritchard
Do you have any thoughts or questions about this post?