Anchor Goes to Healthcare Heroes in the Quad Cities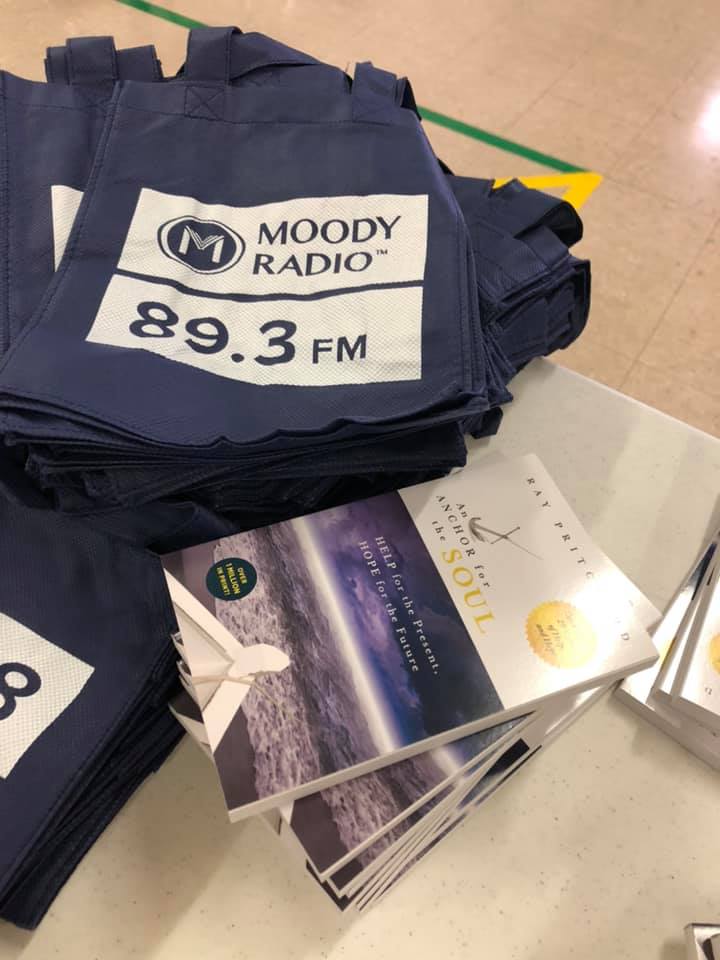 March 11, 2021
---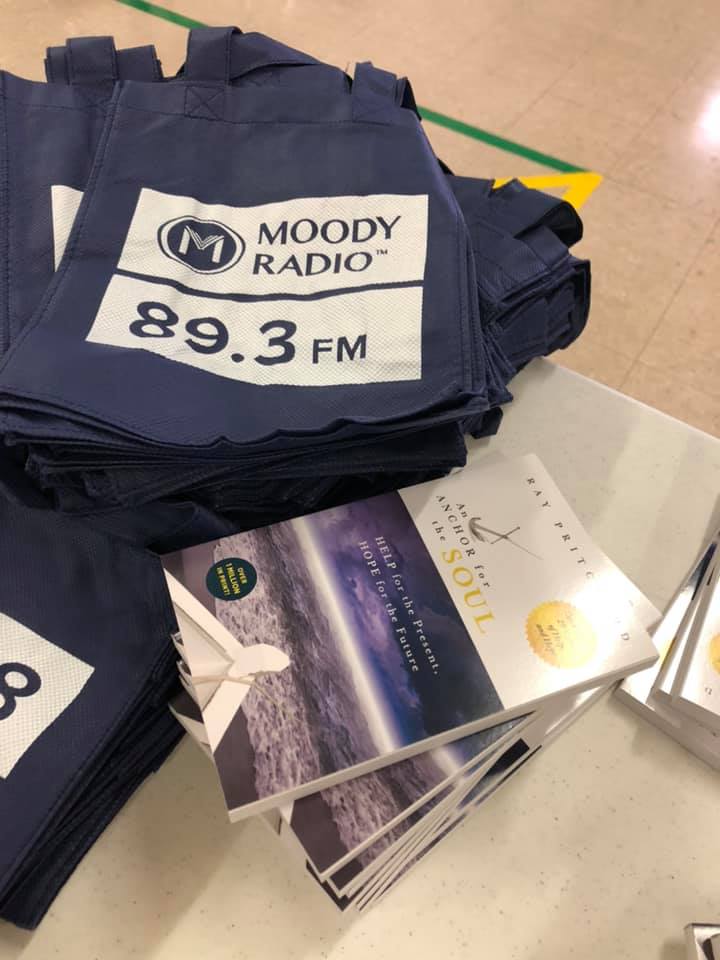 Recently we joined with Moody Radio and churches in the Quad Cities area of Western IL and Eastern IA to provide gift bags to "Healthcare Heroes" in the four cities (Moline and Rock Island, IL and Dvenport and Bettendorf, IA).
Pastor Brian Bill of Edgewood Baptist Church in Rock Island (and a KBM board member) helped spearhead the project, which united many evangelical churches.
KBM donated 2000 copies of An Anchor for the Soul for this effort.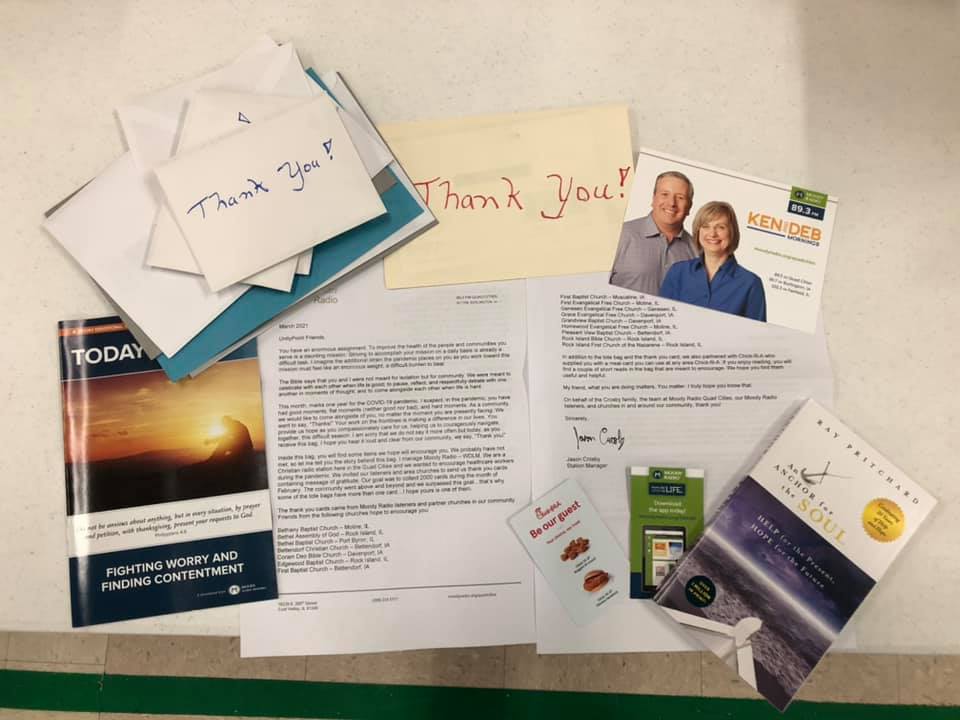 Each gift bag contains at least one thank you card, a Chick-fil-A gift card for a free sandwich, a copy of An Anchor for the Soul, and various other items.
The last year has been extremely stressful for healthcare workers across America. We're glad to join with many others in saying Thank You to the men and women who have done so much for us.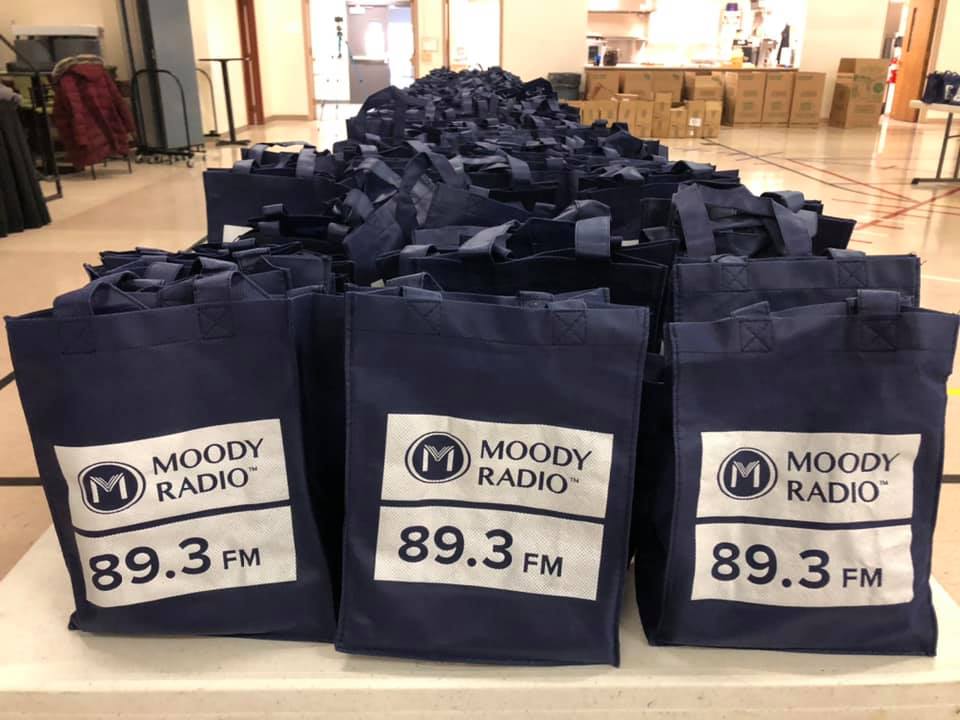 You can see from these pictures what a tremendous project this was. Congrats to WDLM (the Moody station in the Quad Cities) and to all the churches that joined in. Thank you for letting us have a small part in this tremendous outreach.
Side note: We'll be glad to donate copies of Anchor to any similar project anywhere in the US. You can contact us at info@keepbelieving.com.
Do you have any thoughts or questions about this post?