Don't Miss Q&A with Pastor Ray on May 2!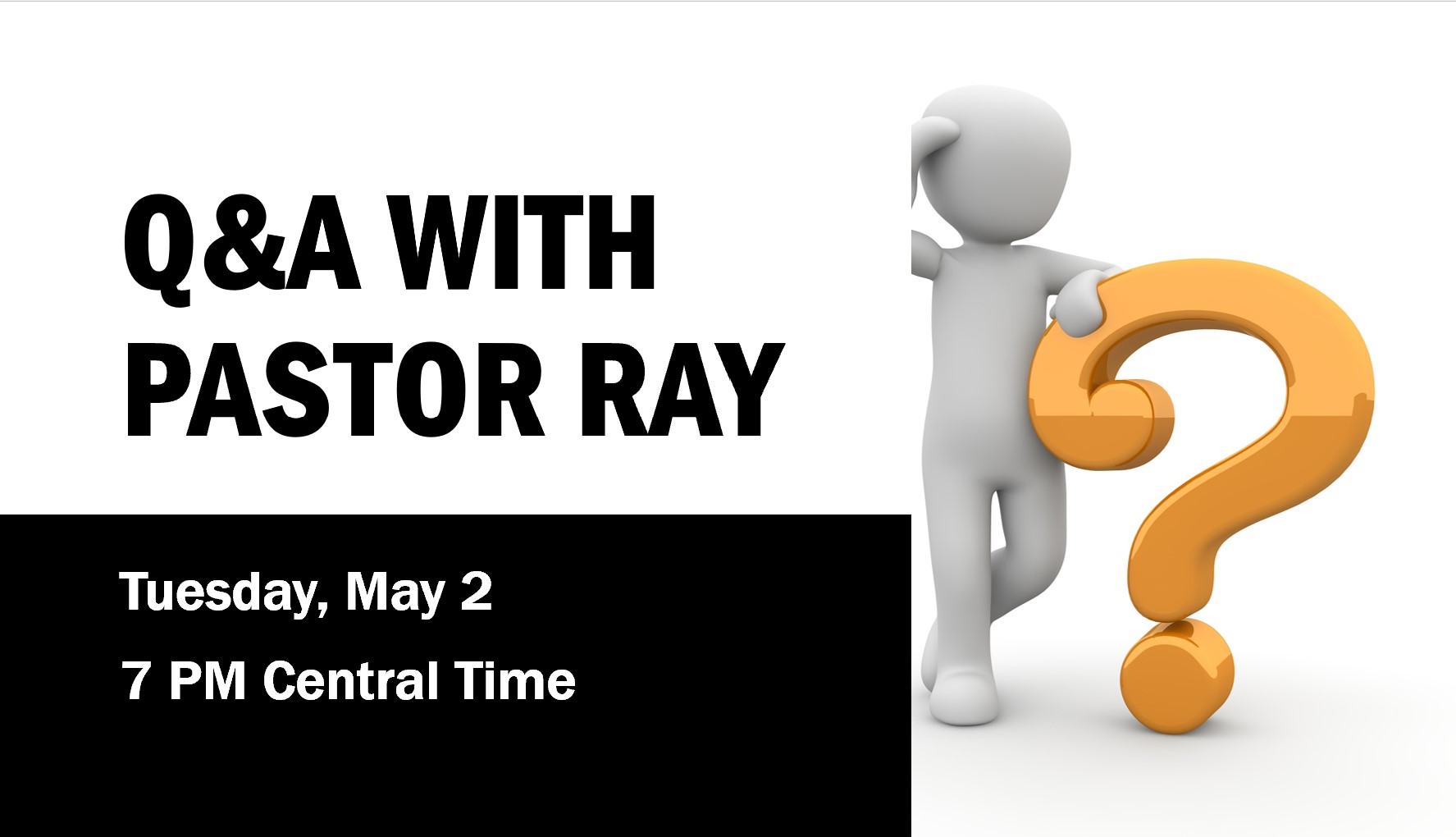 April 22, 2023
---
Our next Q&A with Pastor Ray happens on Tuesday, May 2, at 7 PM CT. We'll take questions on the April Bible reading from Judges, Ruth, Psalms, Luke, and 1 Samuel.
You can watch the live Q&A on FB, YT, Twitter, LinkedIn, and right here on the KBM website.
Send us your Bible questions. The easiest way is to write them in the Comments section.
See you on May 2 at 7 PM CT!
Do you have any thoughts or questions about this post?