On My Way to California
October 13, 2017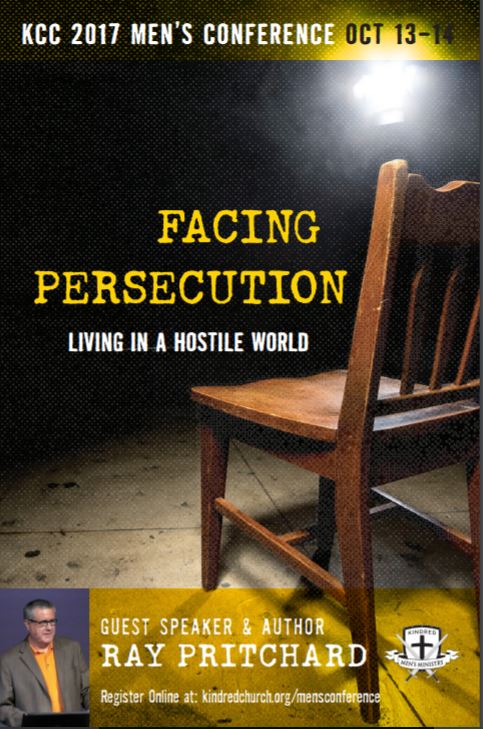 On Friday I'm flying to California to speak at a Men's Conference at Kindred Community Church in Anaheim Hills. Pastor Philip De Courcy is good friend and a great preacher of the Word.
The theme reflects our strange and dangerous times. We're talking about "Facing Persecution: Living in a Hostile World." I'm speaking Friday night on "Is Christianity in Crisis?" On Saturday AM we'll talk about "How Do I Deal With Persecution?" and Saturday afternoon on "Preparing for the Worst." I'm also speaking on both services on Sunday morning.
I hope you will join me in praying for this weekend. I sense God wants to challenge us all to get ready for hard times to come. We plan on posting the video of the conference next week. Click on this link to learn more.
Comments
Do you have any thoughts or questions about this post? If you have a Facebook account, you may comment below:
Related blog posts

Categories/tags